J

  – Justification
E

– Eternal Emmanuel
S

– Sacrificial-Lamb
U

– Undisputed
S

– Sanctification
I

– Imparted
S

– Salvation
A

– Alleluia
L

– Lord Be Praised
I

– Indestructible
V

– Victory
E

 – Evermore
JESUS IS ALIVE HE HAS RISEN!

"There was a violent earthquake, for an angel of the Lord came down from heaven and, going to the tomb, rolled back the stone and sat on it. His appearance was like lightning, and his clothes were white as snow. The guards were so afraid of him that they shook and became like dead men. The angel said to the women, "Do not be afraid, for I know that you are looking for Jesus, who was crucified. He is not here; he has risen, just as he said. Come and see the place where he lay." – Matthew 28:2-6 (NIV)

1 Corinthians 15:3-5

The Resurrection of Christ
…3 For what I received I passed on to you as of first importance: that Christ died for our sins according to the Scriptures, 4 that He was buried, that He was raised on the third day according to the Scriptures, 5 and that He appeared to Cephas and then to the Twelve.…
Let us now rejoice and worship the Lord for JESUS IS ALIVE!  Sing, shout, dance, worship, share the good news gospel to everyone.  Click on the below YouTube video to enjoy hours of worship and praise in song where we honor Jesus our Redemption who is not dead. Yes Jesus is Alive!
YouTube video Ultimate Easter Worship Collection 2021
Time to be thankful and alert everyone within your sphere of influence the hope of glory message of our Savior Jesus Christ The Messiah is alive and no more chains keeps us oppressed.
Yes, Hallelujah, Jesus is Alive…enjoy the song of praise as we marinate on this today!
Let's rejoice together…
Click on and sing along with this YouTube anthem of Victory by Jesus Is Alive – Ron Kenoly …
AMEN INDEED Jesus is Alive and has risen.  We are all now set free by His sacrifice.  We all can enjoy a new life where the journey's destination is living with God forevermore.
The victory is that death could not hold Jesus down and suppress the inevitable conquering that leads us all to the awesome blessing that we can be eternally united with God our Father who art in Heaven forevermore.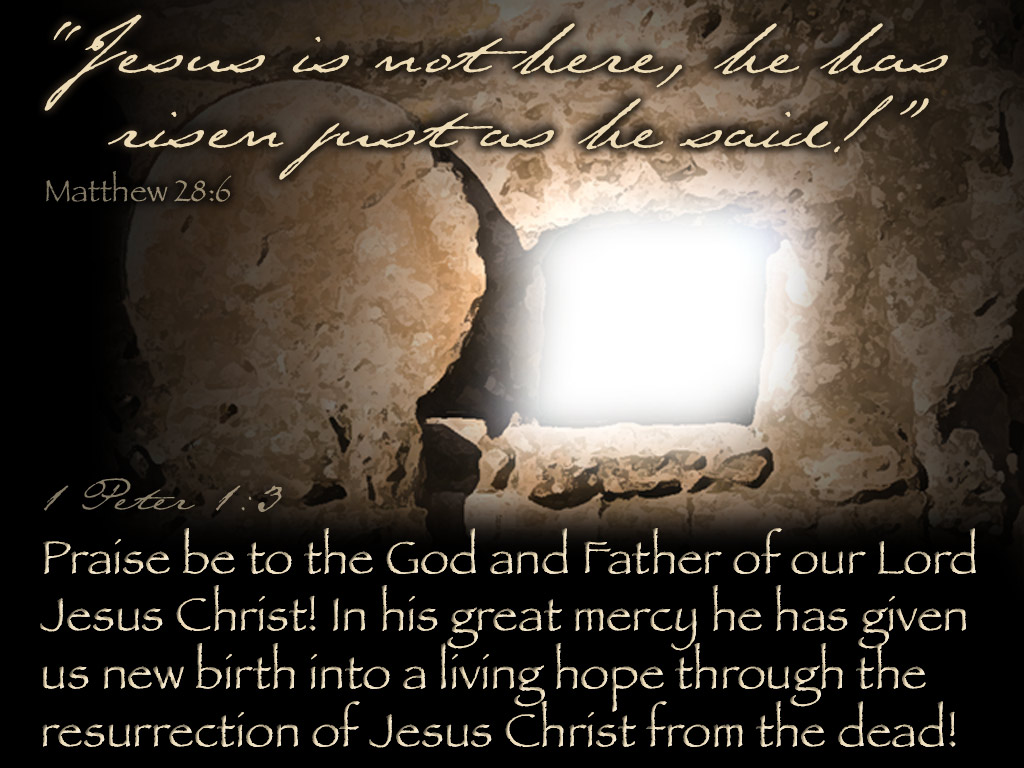 Embrace the resurrection, accept personal salvation, enjoy eternal bliss with our Father!
Today is the best day of your life!
HOW you ask is this the best day of my life?
This is the day that the Lord has made, REJOICE and be glad in it because you have the power to choose LIFE and that Life more abundantly where the curse of death, bad choices, mistakes, failures, dreams deferred, doom, depression, oppression, destruction, and sin no longer rules or dictate your future.
The action you take today to say YES to Jesus and No to the permanent conviction of a hell prison and case where no appeal is available. 
By accepting that Jesus through crucifixion created the only way of escape from what was caused when in the beginning sin entered the heart of man (and woman).  What happened when Eve and Adam ate the forbidden fruit was a severing of our ties to God's eternal kingdom and righteous dominion.  Jesus ate the fruit of our sin to release us and deliver us into a new life where restoration, redemption, and right standing was replaced to unite us back with GOD.  Jesus died on a cross as sin but rose as Christ our Redeemer!
Learn more about Christ our Redeemer and acquire some tools to live a new life in Him.
Jesus eradicated all of the evidence against you and all of us that would have put us away into an incarceration where demon infested, cursed penalty, and indescribable persecution abiding eternally without end in Hell with Satan and his minions. 
Hell is real so don't be lulled to sleep by a false message that you don't have to take action now and choose Jesus as your personal Lord and Savior in order to live a new life with God in Heaven.  Seek God and His truth while you have the chance and learn more on what is Hell all about so you can make the best decision of your life to not live there eternally.  We will all end up somewhere and the choice is ours to make while we can now.  Either life or death, either Heaven or hell,  either Salvation or sin, either Christ or a lie.  It's your free will choice to not have death conquer you either by living there in Hell.
What must you do to have a life sentence of death to be overturned and have Jesus your advocate overrule that conviction?  
All you have to do is admit that Jesus is your true witness and you identify in your heart that He already fought the fight, conquered death, and provides a victorious outcome where you are covered and your sins eradicated!  No longer will you have to remain on a path where the outcome is against life.  You have the right to live again in Christ Jesus without end.  An infinity of greatness is yours once you take the action to believe in your heart and confess with your entire being that Jesus is your "personal" Lord and Savior!
So, what is the hype about Jesus birth, death, burial, and resurrection?  What does it mean to you and I personally?  Why is it important to understand the paradigm shift for the entire world to lift up this truth and lift this gospel (good news) message so all mankind can be saved once accepted?
Learn about the significance:
The Death, Burial and Resurrection of Jesus the Messiah
The Burial and Resurrection of Jesus Christ (John 19:38-20:9)
https://truthfortheworld.org/jesus-death-burial-resurrection
What does the Bible say about Death Burial Resurrection in scriptures?
Sunday School Lesson Jesus Death, Burial, and Resurrection made simple.
Now, after learning about the significance of why Jesus lived to die to rise again to redeem us all; it is time for you to declare your personal victory.  This is time for you to triumph over all things that has enslaved you to a life of defeat or less than an awesome existence.  You were created to enjoy a life with God and this is accomplished in truth by accepting that Jesus is the only avenue for real redemption.  There are "ways" out there that seem good and acceptable because it "feels" good and a whole bunch of people are saying it's okay God loves you and you don't have to live a life in Christ Jesus.
Be not deceived, God is not mocked.  There is only one truth, one way, one word that God declares so get to know HIM for yourself and live purely without fear and with freedom.
N.O.W. = New-Beginnings is our Witness!
Jesus is Alive!
Time to RISE UP and make a change to overcome SIN and walk through the DOOOR of LIFE. JESUS BLOOD was shed so that we could live eternally and liberated from death.
How can you do this, it's your choice to believe, confess, accept, and be changed anew.
After you accept Jesus as your Lord and Savior to redeem you from the death grip that S.I.N. created, you can use the following as guidance for how to continue on your journey with the Lord eternally:
5 Things to Do After You Get Saved
Why choose life? 
Why make that active free will decision today?  What is life all about and why do you really need to understand the importance to reside today on your journey called life in an educated rightly discerning mode?  Jesus is alive today so that you can live and that life more abundantly.  Learn more about what life is all about:
Seeking the Proper Perspective on Life! Part I
Seeking the Proper Perspective on Life! Part II
We have the opportunity to be an influencer of Thanksgiving, Joy, Peace, Love, and NEW LIFE in Christ Jesus.  Let's take up that call to arms and walk in this mantle to infuse a Thankful Revolution Movement where New-Beginnings is all of our witness!
Learn why our life's journey is important and impactful:
Your Life Matters…Influence New-Beginnings!
I rejoice with your free will choice to choose life of faithful obedience to God's original plan for your life.  Let us now continue to live life and that life more abundant!

Stay tuned for more on the meaning of LIFE as we explore Biblical Truths one word at a time, one scripture at a time, one moment in time, …let's eat that daily bread! Selah, Shalom, Amen Indeed ❤Miriam a.k.a. Essence of Myrrh Proverbs 3:5-6  Subscribe, Bookmark, Save, Share, Comment, Like, and Enjoy how N.O.W. = New-Beginnings is our Witness can be yours today through one daily Myrrhism Word/Message at a time.  Check out Our Blog: https://thethankfulrevolution.com/blog/