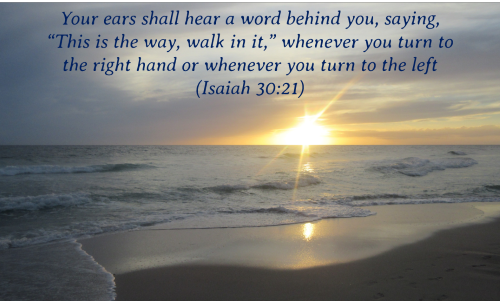 Today is 2.1.22 at 12:05 a.m. and I am fixated on the word of the Lord that asks the question:
"How Can?"

I am thinking part of being light and salt is being something that is useful. Think about it how would someone know they were in darkness unless there is light that comes and shines forth to dispell the darkness? How can someone know that their food is bland unless they put salt on it to enhance the flavor and realize how good it tastes after that seasoning is included?

How Can people know about God's grace, mercy, goodness, love, peace, joy, strength, salvation, eternal destination UNLESS they hear and read about it? Basically, until the information is provided then ignorance is the guidance of those who do not know?

God says in one of His text "People Perish because of lack of knowledge." Every day people are dying – some die at their own hands and others at the hands of others and some of natural causes and some of unnatural means and some unexpectedly and some of natural disasters…the point is people are perishing all around us. There has been a quickness of the spread of death recently through the pandemic and its effects (depressions, poor health, isolation, etc.)

How Can one navigate through the seriousness of life?

How Can? The answer is UNLESS…

U= Use

N =Necessary

L = Life-Saving

E =Expressions

S =Sounding Siren

S = Salvations Serenade
Here is the text that I have been marinating on throughout the day:
Romans 10:14-17 The Message Version
14-17 But how can people call for help if they don't know who to trust? And how can they know who to trust if they haven't heard of the One who can be trusted? And how can they hear if nobody tells them? And how is anyone going to tell them, unless someone is sent to do it? That's why Scripture exclaims,
A sight to take your breath away!
Grand processions of people
telling all the good things of God!
But not everybody is ready for this, ready to see and hear and act. Isaiah asked what we all ask at one time or another: "Does anyone care, God? Is anyone listening and believing a word of it?" The point is: Before you trust, you have to listen. But unless Christ's Word is preached, there's nothing to listen to.
The Contemporary English Version of the above scripture literally asks the question within the text…How Can Unless…
Romans 10:14 Contemporary English Version
How can people have faith in the Lord and ask him to save them, if they have never heard about him? And how can they hear, unless someone tells them?
How Can? The answer is UNLESS…
U= Use
N =Necessary
L = Life-Saving
E =Expressions
S =Sounding Siren
S = Salvations Serenade
So, when I break down the acronym it brings me to this nagging message well I believe it should be a nagging push and tug for those who say they are Believers in Jesus as the Messiah, the Christ, the Redeemer, the Savior, the Truth, the Way, the Life, and the Light of the World, the Good Shepherd, etc. All of these are HIS name and all of these attributes should be proclaimed from us who reflect His image.
Are we mirror reflections of the one who has empowered us with His Holy Spirit, given us the grace & mercy to exist, and carried us through the thick of it all? I guess that is the next question beyond HOW CAN / ARE WE? AM I?
So, going back to the U.N.L.E.S.S. in this message:
How Can?
The answer is U.N.L.E.S.S.

U= Use – When I think of USE I think by any and every means necessary. We are commanded to deploy the gospel of good news globally. I am of the mindset to realize this truth is vital in order for humanity to push through a physical but more importantly spiritual pandemic. Diseases of the emotions, will, minds, spirits, bodies, etc. is rampant and there has to be messaging to captivate individuals so that they can fixate not on the isolation, trauma, death, doom, gloom, and divisions that create voids.
I am reminded that Solomon of the Bible was having a similar plight that we face today and God gave clear instructions on how to PIVOT from the CRISIS so a REBIRTH could occur in the lands and that would lead to the N.O.W. (New-Beginnings is Our Witness) moment. The text follows below so that you and I can concentrate on the instructions and truly embrace God's word for today for our lives and for all of us to USE and actively pursue.
Thus says the word of the Lord:
2 Chronicles 7:14-18 The Message Version
12-18 God appeared to Solomon that very night and said, "I accept your prayer; yes, I have chosen this place as a temple for sacrifice, a house of worship. If I ever shut off the supply of rain from the skies or order the locusts to eat the crops or send a plague on my people, and my people, my God-defined people, respond by humbling themselves, praying, seeking my presence, and turning their backs on their wicked lives, I'll be there ready for you: I'll listen from heaven, forgive their sins, and restore their land to health. From now on I'm alert day and night to the prayers offered at this place. Believe me, I've chosen and sanctified this Temple that you have built: My Name is stamped on it forever; my eyes are on it and my heart in it always. As for you, if you live in my presence as your father David lived, pure in heart and action, living the life I've set out for you, attentively obedient to my guidance and judgments, then I'll back your kingly rule over Israel—make it a sure thing on a sure foundation. The same covenant guarantee I gave to David your father I'm giving to you, namely, 'You can count on always having a descendant on Israel's throne.'

N =Necessary The urgency of the day is all around us. It is VITAL, Imperative, essential, mandatory, of greatest and utmost concern…All of these words give us the signals that Humanity is suffering from CODE Blue Deathly feelings and occurrences all around. So, it is not a nice suggestion that our Father says to go out and do a global evangelistic proclamation of Good News in Christ Jesus. No, on the contrary, it's part of our DNA (Do it Now Aiight) – haha!
We are urged to be attentive, alert, and always available to share the Good News message. I guess another question would be WHAT IF?
What if we knew we felt that "something" in our hearts to go visit someone, call someone, like I am doing now in the wee hours of the morning write this blog even when tired – keeping it real and transparent, or pray for someone and WE DON'T. Then we find out shortly afterwards that the person is no longer living. 😦 This is a horrible, sinking, and remorseful feeling to carry as a weight to regret not doing it when we felt we should have done so. Therefore, let's not live in regrets. Let's not nurture the What If's any longer. Let us instead do WHAT CAN I… Meaning we all CAN DO something and it is necessary that we do it. I have mentioned before that I have committed to become an ACTIVE PARTICIPANT IN MY OWN N.O.W. MOMENT (I asked myself Where are my receipts)! Meaning I am actively, intentionally, purposefully, and tirelessly, doing what I can, when I can, however; means that I can, be of GOOD USE. That is all we are asked by the Father to do. Here is some text that shares the attitude we should display and actually just live out all of our days.
1 Peter 3:15-18 The Message Version
13-18 If with heart and soul you're doing good, do you think you can be stopped? Even if you suffer for it, you're still better off. Don't give the opposition a second thought. Through thick and thin, keep your hearts at attention, in adoration before Christ, your Master. Be ready to speak up and tell anyone who asks why you're living the way you are, and always with the utmost courtesy. Keep a clear conscience before God so that when people throw mud at you, none of it will stick. They'll end up realizing that they're the ones who need a bath. It's better to suffer for doing good, if that's what God wants, than to be punished for doing bad. That's what Christ did definitively: suffered because of others' sins, the Righteous One for the unrighteous ones. He went through it all—was put to death and then made alive—to bring us to God.
So, WHAT CAN I?
I CAN DO by any means NECESSARY!

I don't have to wonder how can I do it, God has all of the resources available to provide us when we just have that "Here I am USE ME because I CAN DO" it attitude in our hearts. Also, I find concentrating on God's truth in the matter helps me not to fall prey to any doubt, fear, or lie that would hinder the purpose, progress, and intentions that I am to carry out in my life.
Philippians 4:13 Contemporary English Version
13 Christ gives me the strength to face anything.
I also want to encourage each of us to not back down or doubt or be fearful for proclaiming the Good News Message. I am a scribe so I will stay in my lane, you may be a dancer, you may be a painter, you may be a teacher, you may be a scientist, you may be a janitor, you may be a librarian, you may be an architect, you may be a Uber driver, you may be a call center worker, you may be a student, you may be a parent, you may be an uncle or an aunt, you are who you are and are fabulous just the way you are created to be. You have a unique purpose and an assignment that it is critical you uncover so you can walk in your BEST LIFE EVER! Don't be discouraged when you speak up on what you know is true for you and others don't receive it. Hey, the message is for you and that's okay because they have their own walk to work out. I also offer up the following truth to be someone who can stand courageous under fire and in the midst of naysayers. Oh, Yes, there are haters all around us. The Cancel Culture is real and alive, thriving, and prolific BUT GOD IS GREATER so just focus on that part and you and I CAN DO!
1 John 4:4-6 The Message Version
4-6 My dear children, you come from God and belong to God. You have already won a big victory over those false teachers, for the Spirit in you is far stronger than anything in the world. These people belong to the Christ-denying world. They talk the world's language and the world eats it up. But we come from God and belong to God. Anyone who knows God understands us and listens. The person who has nothing to do with God will, of course, not listen to us. This is another test for telling the Spirit of Truth from the spirit of deception.

L = Life-Saving Currently, I have really felt that Humanity is at Risk. I feel that our hearts are under attack and there is a vigilant fight for the soul of mankind. Yes, there has always been a tug-and-war between good versus evil; I am feeling the fight has been amped up exponentially. Truly the gauntlet has been thrown and the lines drawn in the sand for choosing THIS DAY whom we going to follow. Just turn on any news channel today and there are wars, rumors of wars, factions of one political group fighting another group, and even inter-party line disputes. It's just a spirit of contention in the air. That mean and ugly fighter wants to cause divisions and delusions. There seems to be a, "I got to be right at all costs" arrogant spirit prevailing in the airways. The word of God speaks on what happens when one operates with this kind of mindset.
GOD'S WORD® Translation Proverbs 13:10
Arrogance produces only quarreling, but those who take advice gain wisdom.
GOD'S WORD® Translation Proverbs 12:15
A stubborn fool considers his own way the right one, but a person who listens to advice is wise.
GOD'S WORD® Translation Proverbs 16:25
There is a way that seems right to a person, but eventually, it ends in death.
I would subscribe that being mindful of our speech, thoughts, and most importantly actions is the greatest gift we could give ourselves. Social Media can sometimes give the allusion of it's okay to sound off and be flippant in our words or "clap back" when someone responds negatively to our posts, tweets, pictures, etc. If we could take a "pause for OUR CAUSE" before responding out of emotional anger, and prideful arrogance we could avoid becoming drained, demented, deceived, deprived, and derailed. The focus of our concentration should be we are living our BEST LIFE EVER! This energy must be protected at all costs.
Let's take a page out of some WISE Words that is the best teacher on how to respond when provoked to take us out of our purpose, off our path, and cloud our judgment; in order to focus straight ahead to individual growth and freedom to live without shackles.
The Berean Study Bible Provers 16:16-24
16How much better to acquire wisdom than gold!
To gain understanding is more desirable than silver.
17The highway of the upright leads away from evil;
he who guards his way protects his life.
18Pride goes before destruction,
and a haughty spirit before a fall.
19It is better to be lowly in spirit among the humble
than to divide the spoil with the proud.
20Whoever heeds instruction will find success,a
and blessed is he who trusts in the LORD.
21The wise in heart are called discerning,
and pleasant speech promotes instruction.
22Understanding is a fountain of life to its possessor,
but the discipline of fools is folly.
23The heart of the wise man instructs his mouth
and adds persuasiveness to his lips.
24Pleasant words are a honeycomb,
sweet to the soul and healing to the bones.
Truly we must fight for our own lives so that we can be of GOOD USE to positively impact others. How can we say we are an "Influencer" and what we leave in the wake of our messages is bullying, meanness, and arrogance. Yes, we should be agents of change in our own sphere of influence; I would challenge us to truly take stock of what kind of imprint are we leaving around us? Again, the question is out there:
WHAT AM I?

I AM a Vessel of Light and Salt.

I AM AN AGENT OF CHANGE FOR THE BETTER

I AM A Good News Scribe

I AM AN ORACLE OF THUS SAITH THE LORD

I AM ACTIVELY PURSUING MY N.O.W. (NEW-BEGINNINGS IS OUR/MY WITNESS)

I AM WHAT GOD SAYS I AM – FEARFULLY AND WONDERFULLY MADE, THE APPLE OF HIS EYES, EMPOWERED BY HIS HOLY SPIRIT, ABLE TO DO ALL THINGS THROUGH CHRIST WHO STRENGTHENS ME, STRONG AND COURAGEOUS, MOUNTAIN MOVER WITH THE FAITH I SPEAK, HEARER AND DOER OF GOD'S WORD, FAITHFUL AND OBEDIENCE.

I AM A LIVING EPISTLE SET FREE THROUGH GOD'S ANOINTING HIS SHEEP WHO IS CALLED BY GOD'S NAME THAT HEARS AND SEES HIM

I AM ALL OF THESE THINGS WITHOUT LIMITATIONS FOR I AM GOD'S BELOVED AND HE IS INFINITE, WITHOUT END, ALWAYS WITH ME AND NEVER LEAVING ME TO MOVE IN A WRONG DIRECTION

I AM CONNECTED TO THE CREATOR OF ALL THINGS WHO IS ABLE TO DO EXCEEDINGLY, ABUNDANTLY, ABOVE ALL THAT I CAN ASK OR THINK – THERE IS NOTHING TOO HARD FOR MY GOD

I AM EQUIPED TO FACE EVERY TRIAL THAT THE FATHER HAS IN MY PATH BECAUSE I AM GUIDED BY MY RESIDENT HOLY SPIRIT

I AM A BELIEVER THAT JESUS CHRIST IS MY PERSONAL LORD AND SAVIOR AND THAT HE TOOK ON MY SINS, DISEASES, DISORDERS, MESS, EVERYTHING CONTRARY TO GOD SO THAT I COULD HAVE A FELLOWSHIP WITH GOD ETERNALLY, BOLDLY, AND GRACEFULLY IN HEAVEN AS IT IS ON EARTH

I AM THANKFUL, GRATEFUL, PEACEFUL, WISE, THOUGHTFUL, INTENTIONAL, BOLD, DILIGENT, CONSISTENT, ENERGETIC, HEALTHY, MERCIFUL, FORGIVING, FORGIVON, COMMISSIONED, SKILLED, IN MY PROPER LANE & POSITION, IN MY UNIQUE ASSIGNMENT, ALIGNED WITH THE ASSIGNMENT, MANIFESTION VISIBLY THE RECEIPTS OF MY PURSUIT, BLESSED, HIGHLY FAVORED, FULL OF JOY, STRENGTH, LOVE, AND THE BEATTITUDE THAT REPRESENTS MY FATHER WHO I ADORE AND AM CALLED HIS FRIEND, DAUGHTER, SERVANT AND WILLING TO DO

I AM A SCRIBE WHO PROCLAIMS, PROFESSES, ENCOURAGES, UPLIFTS, EDIFYS, INSPIRES, SOMETIMES BRINGS LEVITY TO BREAK THE CONTRITE SPIRIT, PEACEMAKER, MEEK BUT BOLD AS GOD DIRECTS, FULL OF WEALTH AND FULL OF GRACE

I AM PROVIDED FOR WITH ALL MY NEEDS MET ACCORDING TO GOD'S RICHES IN GLORY

I AM ACCOMPLISHED IN THE SIGHT OF GOD FOR NO MAN CAN HINDER ME, BLOCK ME, OR DEMOTE ME BECAUSE PROMOTION COMES FROM THE LORD AND GOD SAYS THE GIFTS AND CALLINGS IN MY LIFE ARE WITHOUT REPETENCE AND HE MAKES ROOM FOR THEM IN THIS REALM SO I AM WALKING IN THE EXPANSION, LIBERTY, AND ROOM HE MADE UNIQUELY FOR ME TO SATURATE, INFLUENCE, NURTURE, AND GROW

I AM A CITIZEN OF HEAVEN LIVING ON AN EARTHLY PLANET WITH A GOD-GIVEN AND GOD-DRIVEN COMMISSION THAT I AM DOING DAILY SO THAT THE FOOTPRINT, LEGACY, AND HERITAGE I LEAVE POINTS TOWARDS GOD AND GOD ALONE. FOR IF I LIFT UP JESUS THEN ALL MEN CAN BE DRAWN TOWARDS HIM TO KNOW THAT HE IS THE TRUTH, LIFE, THE WAY, AND ALL THAT IS NEEDED FOR US TO LIVE LIFE AND THIS LIFE MORE ABUNDANTLY.

I AM PART OF THE HOUSEHOLD OF FAITH AND SO FOR ME AND MY HOUSEHOLD WE DO SERVE THE LORD. I AM FULL OF LOVE BECAUSE GOD IS LOVE AND THIS IS WHAT I AM CREATED TO BE AND ACT DAILY.

I AM NOT IN DEBT OR SLAVE TO NO MAN AND THAT IS BECAUSE HE WHO HAS SET ME FREE ALLOWS ME TO BE FREE INDEED.

I AM PROSPEROUS FIRST IN MY SOUL AND SPIRIT THEN AS GOD'S BELOVED I PROSPER IN MY HEALTH – SPIRITUALLY, MENTALLY, EMOTIONALLY, FINANCIALLY, PHYSICALLY, LITERALLY, AND EVERYTHING ELSE THAT PERTAINS TO ME AND MY SON, FAMILY, AND THOSE WHO GOD ENTRUSTS IN MY CARE.

I AM THE CARETAKER OF THE THANKFUL REVOLUTION SO I AM BLESSED, HUMBLED, HONORED, AND ACKNOWLEDGE THAT IT'S ALL ABOUT WHAT GOD DESIRES TO COME FORTH. I AM DIMINISHED WHILE GOD IS EXPANDED AND HIS MESSAGE IS PRONOUNCED WITH EXCLAMATION ONE OF LOVE, SALVATION, PEACE, JOY, AND ULTIMATELY THANKSGIVING.

I AM INVESTING AND HAVE INVESTED IN THAT WHICH GOD DESIRES ME TO FOCUS AND GROW SO THAT FULL FRUITION COMES FORTH AND IS CLEARLY MANIFESTED IN A GLOBAL MANNER – TO GOD BE THE GLORY!

I AM A WORSHIPPER OF GOD IN SPIRIT AND IN TRUTH. I AM FAITHFUL, OBEDIENT, MOLDABLE TO GOD'S WILL, AND A VESSEL OF HONOR

I AM FULL WITH NO LACK, I AM ABLE WITH NO FEAR, I AM STRONG WITH NO WEAKNESS, I AM SKILLED WITH NOTHING DULL, I AM ON TIME AND ON POINT HEARING CLEARLY THE INSTRUCTIONS OF MY FATHER SO THAT I DO NOT EVER MISS A BEAT, I AM HIS SONG AND HE IS THE WRITER, CREATOR, AUTHOR, AND FINISHER OF MY FAITH & LIFE.

I SPEAK LIFE, I WRITE LIFE, I SING LIFE, I SHARE LIFE, I LIVE IN LIFE, I WALK IN LIFE AND THAT LIFE MORE ABUNDANT HERE ON EARTH AS IT IS IN HEAVEN, I AM A DISCIPLE OF LIFE, I AM A TEACHER OF LIFE, I AM A COACH ABOUT LIFE, ALL WHO COME INTO MY REALM OF EXISTENCE AND SPHERE OR INFLUENCE WILL BECOME IMPARTED WITH LIFE – GOD'S LIFE – THE BEST LIFE EVER. SHALOM AND AMEN INDEED!

I AM BECAUSE HE IS!

SELAH – MEDITATE ON THIS PERPECTUALLY!
I know that words are very powerful when spoken and even moreso when sung. Songs evoke so many emotions and can take us places that maybe a spoken word might not take us – however I know that Faith comes by hearing and hearing the word of the Lord. So, I will share the following Psalm 71 for us to speak out! Perhaps, if we ask God will give us a song and a dance to embody this truth and prayer that is a suggestion for us to meditate on daily.
Psalm 71 The Message Version
71 1-3 I run for dear life to God,
I'll never live to regret it.
Do what you do so well:
get me out of this mess and up on my feet.
Put your ear to the ground and listen,
give me space for salvation.
Be a guest room where I can retreat;
you said your door was always open!
You're my salvation—my vast, granite fortress.
4-7 My God, free me from the grip of Wicked,
from the clutch of Bad and Bully.
You keep me going when times are tough—
my bedrock, God, since my childhood.
I've hung on you from the day of my birth,
the day you took me from the cradle;
I'll never run out of praise.
Many gasp in alarm when they see me,
but you take me in stride.
8-11 Just as each day brims with your beauty,
my mouth brims with praise.
But don't turn me out to pasture when I'm old
or put me on the shelf when I can't pull my weight.
My enemies are talking behind my back,
watching for their chance to knife me.
The gossip is: "God has abandoned him.
Pounce on him now; no one will help him."
12-16 God, don't just watch from the sidelines.
Come on! Run to my side!
My accusers—make them lose face.
Those out to get me—make them look
Like idiots, while I stretch out, reaching for you,
and daily add praise to praise.
I'll write the book on your righteousness,
talk up your salvation all the day long,
never run out of good things to write or say.
I come in the power of the Lord God,
I post signs marking his right-of-way.
17-24 You got me when I was an unformed youth,
God, and taught me everything I know.
Now I'm telling the world your wonders;
I'll keep at it until I'm old and gray.
God, don't walk off and leave me
until I get out the news
Of your strong right arm to this world,
news of your power to the world yet to come,
Your famous and righteous
ways, O God.
God, you've done it all!
Who is quite like you?
You, who made me stare trouble in the face,
Turn me around;
Now let me look life in the face.
I've been to the bottom;
Bring me up, streaming with honors;
turn to me, be tender to me,
And I'll take up the lute and thank you
to the tune of your faithfulness, God.
I'll make music for you on a harp,
Holy One of Israel.
When I open up in song to you,
I let out lungsful of praise,
my rescued life a song.
All day long I'm chanting
about you and your righteous ways,
While those who tried to do me in
slink off looking ashamed.

E =Expressions
The question is what is your life language?
I know we have heard when in a relationship to ask what is our love language and there are many ways that we choose to express how we like or love someone and vice versa many ways we like to be loved. I am asking WHAT IS OUR LIFE LANGUAGE?
HOW DO WE LIVE LIFE?
Are we a doer? Are we a talker? Are we an organizer? Are we a mover and a shaker? are we intentional? Are we a slacker? Are we lazy? Are we a hit or miss kind of person? Are we I'll get to it later? Are we an early riser? Are we a late-night person? Are we one who has to take a nap? Are we one who follows a strict regimen? Are we a meat eater? Are we a vegetarian? Are we someone who dabbles in all kinds of nutritional methods? Are we one who fasts? Do we pray? Do we subscribe to a faith? Do we believe in any higher power?
These questions could go on and on and on….but the bottom line is personally we must identify what is our LIFE Language?
Once we uncover by doing a deep, honest, open-book, transparent, without cover-ups reality check on who we are then we can know what makes us tick. I often say my "bent in life" is…
I mean how I am wired is uniquely personal and all Miriam 🙂 So, my Life Language is directly related to how I love myself and others. I find joy in writing, that is part of my "bent in life" and I find comfort in conversations with others where we can encourage, uplift, enlighten, laugh, cry, and basically be without walls so that we can get through to where we need to go in the next-level of our growth journey. I am intentional now (may not have always been so that was part of my exposing who I am) but now I am intentional about creating a global revelation that we can be grateful, even in the midst. I am learning this to be a challenge and I am always a work in progress, but I AM because HE IS!
So, when thinking about how we express ourselves; it is tied to how we live our lives thus it is part of our LIfe Language.
When sharing anything, for me I want my life language to be one of positive, encouraging words. Now, I can get down with the best of them meaning I can have a sharp tongue and I have before been mean-spirited sometimes; yet I find now that I don't want to put out that type of energy in the world. I need to exude nurturing nuggets that can be seeds for the type of growth I want individually for me and all who are in my sphere of influence. My life language is currently EVOLVING, I am in a constant growth cycle that I welcome because if I want to achieve my personal N.O.W. (New-Beginnings is OUR/My Witness); I have to grow so I can glow (haha if there is no God-light shinning out from me then what am I doing?). So, I enjoy encouraging others, I truly thrive in that environment. I also enjoy being spoiled too (haha) and I know there is nothing wrong with that either. God created me and knows me inside and out so I truly know He gets me and I am grateful He loves me with all of my ups/downs/good/bad/mess/and everything in between.
A question to ask is are we truly representing what we are saying we are living? I asked myself this question and work daily to reflect the writings in my posts and conversations in my everyday life. I do not want to have my legacy be one that I was a fraud and fake so it is key that I examine myself on a regular basis to uncover my shortcomings and ask God for help to grow into a better person. I definitely desire to be a living testament of trusting God and manifesting His glory in and through me…one day at a time, one step at a time, one breath at a time.
So, in order to become that person who makes a great impact in a positive way, I am currently working to make a great impact in my personal life – self-care is mandatory. Now, do not get it twisted; I am not promoting love yourself to the detriment of your relationship with God first and then others (where you become so self-absorbed that you are on the verge of losing your soul). Again, I am reminded what profits a man that he gains the whole world and then loses his soul. What happens when we put God on the side or back burner? God is a jealous God and that is why I am up writing now (smile – haha it's currently 3:01 a.m.). I rely on the Father to give me the rest and strength I need to carry forth with my daily tasks. I also know it is important to answer His call with obedience and faithfulness – period! Let us not get so into doing for ourselves FIRST that we miss the mark on what it means to be God's servant. This life we live to get to the MORE Abundant Life comes with some decisions. First, do you know Jesus as Lord and Savior? Second, have you truly said not my will but your will be done and meant it in your (our) heart? I know I pray, Lord create in me a clean heart and renew a right (correct) spirit within me, restore the joy of my salvation so that my mouth can show forth thy praise. I need a heart transplant that is truly God replacing my filthy heart and giving me His heart so that I can See like He sees, Hear what He hears, Speak like He speaks, Walk how He wants me to walk, Live like He directs me to live, and Act in accordance to the Resident Holy Spirits guidance. It's nice to have my own personal GPS (God's Powerful Spirit) resident living in and through me. This brings a comfort, peace, and joy to my life. So, again the question is "What is your Life Language" and how do you express yourself through the way that you live?
There is a song that impacts my life that I like to pause right now and listen to and I'll post it here so that you too can hear the message. It resonates with the rhyme and reason of my heart.
Ah, so yes Lord, let you be seen in all that I do. I thank you for the download and deliverance that you gave me in order for this heart to be grateful, regardless message to occur.
For the Thankful Revolution, I like to write blog posts, Facebook Messages, Twitter tweets, and Instagram posts, as well as, do media through video, and podcast. Now, that has been part of my Life Language so far. I know in my growth that there is an expansion on the horizon. Like a butterfly, I am morphing so I welcome the increase in opportunities for how God will position the message of The Thankful Revolution to be expressed on this planet. My Life Language will change some as my life evolves and I am good with that so once you identify some keys in how you like to live and what makes you tick or gives you joy; you may find along your journey a change and course correction. Be okay with it, be open to the expansion, be available for the opportunity, and be aware that you are destined to be where you are when you are how you are the way you are and that is what is necessary for such a time as this.
Regarding expressing God's good news, I say be about it! Don't set a limit on how God will use you. You may be a traditional in the church preacher OR you may be a missionary in a foreign land or you may be a person who thrives at the PTAs or Boys & Girl's Scouts or on a phone doing a DUO Bible Study or a Zoom Call/Conference; whatever you best life expression is….just do it and be about it so that you can live without regret, reservation, or rigid limitations. Allow God to create the avenues for your life language to become displayed and grow in that, morph in that, excel in that, and shine your light on salting the earth with the beauty that only you can express.

S =Sounding Siren
The original text that I was dwelling upon speaks on the subject of HOW CAN UNLESS? So, the clarion call or the trumpeter is playing loudly alerting whosoever has an ear to hear to listen and obey. God's spirit is speaking clearly and often. The nudge felt within your heart and I felt in my heart is piercing through the distractions and ringing a message that we must get up and do something. We have to share Good News or people will die. Literally, people are dying all around us daily. Young people are killing themselves. I read yesterday how a former Miss USA jumped off a building at the age of 30 and killed herself.
WE MUST GET VOCAL and VIGILANT!
Question: Are you (am I) not able to hear the cries and see the suffering all around?

Marvin Gaye asked "What is going on?"

The Word of God speaks on it that all of creation is liken to a woman in childbirth – agony, pain, groaning, and the labor is seemingly without any relief.

There is HOPE and we must be the Voice in the Crowd that is heard above all of the hurt and pain to say – God Cares and if you TRUST Him, Accept Jesus, Believe in TRUTH, and not get distracted you CAN and WILL Make it!

Romans 8:19-22 The Passion Translation

19 The entire universe is standing on tiptoe,[a] yearning to see the unveiling of God's glorious[b] sons and daughters! 20 For against its will the universe itself has had to endure the empty futility[c] resulting from the consequences of human sin. But now, with eager expectation, 21 all creation longs for freedom from its slavery to decay and to experience with us the wonderful freedom coming to God's children. 22 To this day we are aware of the universal agony and groaning of creation, as if it were in the contractions of labor for childbirth. Romans 8:19-22


Romans 8:19-22 The Worldwide English (New Testament)

19 The whole world is waiting for the time when the sons of God will be seen.
20 The world was spoiled. It did not want to be spoiled, but God allowed it.
21 And it hoped to be free like God's children when they are made great.
22 We know that the whole world has been crying. It has had much pain until now.
Someone needs to be a Siren like on an ambulance that can bring the injured, sick, those in critical condition to a hospital haven of hope. We, who profess to be believers in the Great I AM, must become the ambulance drivers to steer people into a place of safety, recuperation, healing, hope, and restoration. There has to be some attention given to the calls that are being ushered out globally.
What does this call sound like?
Well, first pray that God allows you, me, and a whole bunch of people to have an ear to hear, eyes to see, a compassionate heart, and action orientation to respond. If we are not fervently praying for our Resident Holy Spirit to wake us up we will never hear the alarm clock. And the clock is ringing loudly – no matter how often you attempt to silence that bell and hit snooze – the clock won't stop ringing UNTIL and UNLESS you get up and do something.
Too many people are taking their own lives. People we would think from an outward-looking perspective are doing well off or have it all together.
It is now not an excuse to "ignore" someone; you literally may be their last line of hope. So, I would encourage us all to pay attention if we ask someone how their day is going and they say well it's okay but sound like it is not; take just an extra few seconds to give a kind word, dig a little deeper, be the person you would want someone to be for you when you may be having a rough patch. It may not take an hour-long conversation OR it may BUT regardless pray for a heart to listen and give encouragement. Too much negativity is fogging up the atmosphere and people's lives are definitely getting choked out.
If you have had someone on "your mind" lately; reach out to them, say a prayer for them, show them that you care and that they matter. Perhaps it is someone you have not thought of in years; don't delay because creation is crying and folks are drowning.
Question: Are you WOKE?
A few scriptures that stress it is time to wake up are as follows:
Proverbs 6:9
How long will you lie down, O sluggard?
When will you arise from your sleep?
Romans 13:11
Do this, knowing the time, that it is already the hour for you to awaken from sleep; for now salvation is nearer to us than when we believed.
Ephesians 5:14
For this reason it says,
"Awake, sleeper,
And arise from the dead,
And Christ will shine on you."

S = Salvations Serenade
I reference previously how music and songs take us to different emotional places – sometimes it may take us to a first date, or to a fun party, or to a victory party, or anywhere in our memory banks when we hear certain songs; they trigger us and even transport us to that place in time. Songs can bring joy, change in perspective, sadness, encouragement, and all manner of feelings.
While we are focusing on bringing forth a Good News message in these dire times because the struggle is real up in these streets; we need to pull out some resources where songs of praise, worship, and freedom can be sung and vocalized.
Time to ignite your passions and renew your callings – those who played instruments, those who wrote songs, those who sing songs, those who dance to songs, those who paint to songs, however you express your life language it is time to sing a song of salvation.
I can not dictate to you how your song will come out or sound; I just challenge you to again ask our Resident Holy Spirit to give us a new song THIS DAY so that we can first be liberated from any hindrances and then be able to share this same liberation around all we encounter.
The word of the Lord is clear and gives a blueprint of how we should bring forth the Salvation Serenade globally. Let's read it out and I would dare say, ask The Lord to give you a little diddy/your own tune to the following as you create a Salvation Song to share and give some life to the journey you are on.
Psalm 96 The Passion Translation
King of the World
96 Go ahead—sing your new song to the Lord!
Let everyone in every language sing him a new song.[a]
2–3 Don't stop! Keep on singing! Make his name famous!
Tell everyone every day how wonderful he is.
Give them the good news of our great Savior.
Take the message of his glory and miracles to every nation.
Tell them about all the amazing things he has done.
4 For the Lord's greatness is beyond description,
and he deserves all the praise that comes to him.
He is our King-God, and it's right to be in holy awe of him.
5 Other gods[b] are absolutely worthless.
For the Lord God is Creator-God,
who spread the splendor of the skies!
6 Breathtaking brilliance and awe-inspiring majesty
radiate from his shining presence.
His stunning beauty overwhelms all who come before him.[c]
7 Surrender to the Lord Yahweh, all you nations and peoples.
Surrender to him all your pride and strength.
8 Confess that Yahweh alone deserves all the glory and honor.
Bring an offering and come celebrate in his courts.
9 Come worship the Lord God wearing the splendor of holiness.
Let everyone wait in wonder as they tremble in awe before him.
10 Tell the nations plainly that Yahweh rules over all!
He is doing a great job, and nothing will disrupt him,
for he treats everyone fair and square.
11–12 Let the skies sing for joy! Let the earth join in the chorus.
Let oceans thunder and fields echo this ecstatic praise
until every swaying tree of every forest joins in,
lifting up their songs of joyous praise to him!
13 For here he comes, the Lord God,
and he's ready to judge the world.
He will do what's right and can be trusted
to always do what's fair.
Footnotes
96:1 Every new thing God does requires a new song to make it known.
96:5 The Septuagint reads "demons."
96:6 Or "Strength and beauty are in his sanctuary."
I revert to my original question…
HOW CAN? U.N.L.E.S.S.

Let us be about the following word of truth, and let this be one of our affirmations we pronouce daily. Psalm 71:15-24 (We shared this text previously and I think it is important to reiterate it again in a different version):

Psalm 71:15-24 The Passion Translation

15 I couldn't begin to count the times you've been there for me.
With the skill of a poet I'll never run out of things to say
about how you faithfully kept me from danger.
16 I will come forth in your mighty strength, O my Lord God.[a]
I'll tell everyone that you alone are the perfect one.
17 From my childhood you've been my teacher,
and I'm still telling everyone of your miracle-wonders!
18 God, now that I'm old and gray, don't walk away.
Give me grace to demonstrate to the next generation
all your mighty miracles and your excitement,
to show them your magnificent power!
19 For your glorious righteousness reaches up to the high heavens.
No one could ever be compared to you!
Who is your equal, O God of marvels and wonders?
20 Even though you've let us sink down with trials and troubles,
I know you will revive us again,
lifting us up from the dust of death.
21 Give us even more greatness than before.
Turn and comfort us once again.
22 My loving God, the harp in my heart will praise you.
Your faithful heart toward us will be the theme of my song.
Melodies and music will rise to you, the Holy One of Israel.
23 I will shout and sing your praises for all you are to me—
Savior, lover of my soul!
24 I'll never stop telling others how perfect you are,
while all those who seek my harm slink away ashamed and defeated!
So, the ultimate question presented in all of this post message is as follows:
HOW CAN? U.N.L.E.S.S.
So, folks we are at a cross-road and the question beckons us to choose this day whom and whose we serve…I raise my hand to pledge allegiance that as for me and my house we serve the Lord, What say ye?
As I wrap up this message let it be known that I will be concluding around 5:30 a.m. I ask you Holy Spirit to give me the rest needed to have a successful and productive work day. I count it all joy that you choose me for such a time as this to provide this message. I thank you for the encouraging words and know whosoever will receive this message will forever be changed this day. Let nothing hinder them from having a changed heart and a new trajectory for their life's journey. Ward off every evil impf and impression that would try to sway them away from knowing your truth for them so that they and I and us all can live a new life matter of fact the BEST LIFE EVER! Amen Indeed. Love to you all. Selah and Shalom 🙂 5:32 am (lol)

As we continue to explore life lessons at The Thankful Revolution, we would be remiss if not offering the greatest gift that can impact your earthly and heavenly life.
If you don't know about Christ or why I subscribe to faith in Christ as my Lord and Savior then I will extend the offer for you to get to know Him for yourself. It is your choice. You will answer one way or the other for the choice you make here on earth – as we all will. So, the following information provides just a few suggestions, scriptures, and a prayer to help you move into a closer realm of understanding of what Christ is all about and can be about for you.
C.P.R. -> Crisis Pivot Rebirth
(N.O.W. = New-Beginnings is our Witness)
Subscribe to The Thankful Revolution The Thankful Revolution – N.O.W. equals New-Beginnings is Our Witness!
Isn't it time for you, me, all of us to live our best lives! Let's shift it into gear for next-level living where we are actually obtaining the "hoped for good" in our lives. Time for us to achieve the bucket list of goals we once thought were so far off and removed from our grasps. We can and will do this one step at a time, one dream realized at a time, one conversation at a time can spark the fire needed to fuel our promise fulfillment! Amen INDEED!
Let the conversations ensue and the shifting manifest into a tangible reality for our next-level transformation into what we were born to do – live life and that life MORE Abundant here on earth as it is in heaven.
The Thankful Revolution rejoices with you and looks forward to continuing to encourage, edify, educate, and inspire as we traverse along our life's pathway and choices. Enjoy the journey!
Continue to stay tuned for more on the meaning of LIFE as we explore Biblical Truths one word at a time, one scripture at a time, one moment in time, …let's eat that daily bread! Selah, Shalom, Amen Indeed Miriam a.k.a. Essence of Myrrh Proverbs 3:5-8 (TIME for a next-level New-Beginning)! We would be honored if you do Subscribe, Bookmark, Save, Share, Comment, Like, and Enjoy how N.O.W. = New-Beginnings is our Witness can be yours today through one daily Myrrhism Word/Message at a time.
Psalm 37:23, "The steps of a good man are ordered by the Lord: and he delighted in his way."
Check out Our Blog: https://thethankfulrevolution.com/blog/
P.S. Remember, to help us navigate through this life and enjoy a new life that one being eternal with God our Father; we have to make a decision N.O.W. = New Beginnings is our Witness. Below provides a prayer that you can ask the Lord to become your Redeemer, Healer, Savior, your everything to help you on your personal life's journey – even though it may be bitter sometimes with God He always sweetens your steps. Love you always! Miriam aka Essence of Myrrh Proverbs 3:5-8.
HERE I AM LORD, HELP ME TO CHANGE INTO THE PERSON YOU BIRTHED ME INTO EXISTENCE TO BECOME. ALLOW MY PERSONAL PERSPECTIVE (OUTLOOK AND THOUGHTS) BECOME NEW. LET ME KNOW IN MY HEART THAT YOU ARE GOD AND IF I TRULY TRUST YOU THEN I CAN BE LIBERATED – BASICALLY SET FREE TO LIVE A LIFE HERE ON EARTH LIKE YOU DESIRE ME TO EXIST FOR AN ETERNITY WITH YOU IN HEAVEN. HELP ME TO VIEW YOU CLEARLY WITH A STEADFAST FOCUS! I ASK THAT ANY OBSTACLE THAT HAS HINDERED ME BEFORE OR IN MY FUTURE BE REMOVED SO THAT I CAN OBTAIN THE WISDOM AND KNOWLEDGE YOU HAVE FOR ME TO LIVE IN PEACE, LOVE, STRENGTH, POWER, AND FEARLESSLY. THANK YOU FOR EQUIPPING ME WITH ALL THAT I NEED (HOLY SPIRIT AND JESUS AS MY SAVIOR) TO SUCCESSFULLY NAVIGATE THIS LIFE'S JOURNEY. I AM GRATEFUL, HUMBLED, AND WILLING TO BE YOUR FAITHFUL SERVANT. I AM HERE AND ASK FOR YOUR HELP EVERY SINGLE DAY. THANK YOU FOR HEARING ME AND PROVIDING ALL THAT I HAVE NEED FOR ACCORDING TO YOUR RICHES IN HEAVEN. AMEN (SO BE IT)!