I often hear the words from the Bible, "Weeping endures for a night, but JOY comes in the morning." This reminder keeps me focused that although there are moments in our lives where all "heck" breaks out and it's just plain rough; we will get through. Why? Well, God also reminds us that He never leaves nor forsakes us. This is whether we are experiencing high moments of glee or low periods of anguish; God is constant yesterday, today, and forevermore.
When I was thinking about J.O.Y. today meaning "Just Open Yourself" I was thinking well what am I opening myself up to? Perhaps, I should note that disappointment, unexpected tragedies, and ugliness of life exists and this part of life stinks! I should also reflect that even in the midst of these horrific times; there is a light of hope and an ease of anguish that everything eventually will work itself out and be okay. It doesn't feel that way when we are going through. We are knocking at doors that seemingly don't open up. We are crying out with sore nose, red eyes, and weary bodies. We just find that grief becomes our bedfellow. Then the flicker of burden lifter comes by and blows in our direction some air. We seem to be able to breathe again. No more lump in our throats. There is the ability to get up and get out with a lightness to our step. So, when I think of J.O.Y. I believe the other truth to lean on is that the JOY of the Lord is our strength. This meaning God can truly carry us – be that strength we need when we are frail and exhausted. I ask right now that all of us who are weary, heavy laden, and tired open up to allow God's burden lifting anointing to bring peace, restore strength, and shine His light through the enormity of GRACE and Mercy back into our lives.
I pray the tormenting spirit of darkness be evicted from your presence and all that gloominess go away – far away from you. I pray that even through the tears and broken heart that you currently are experiencing there is a divine intervention that will help you through to the next level where you can smile again, live again, enjoy again, and be at peace again.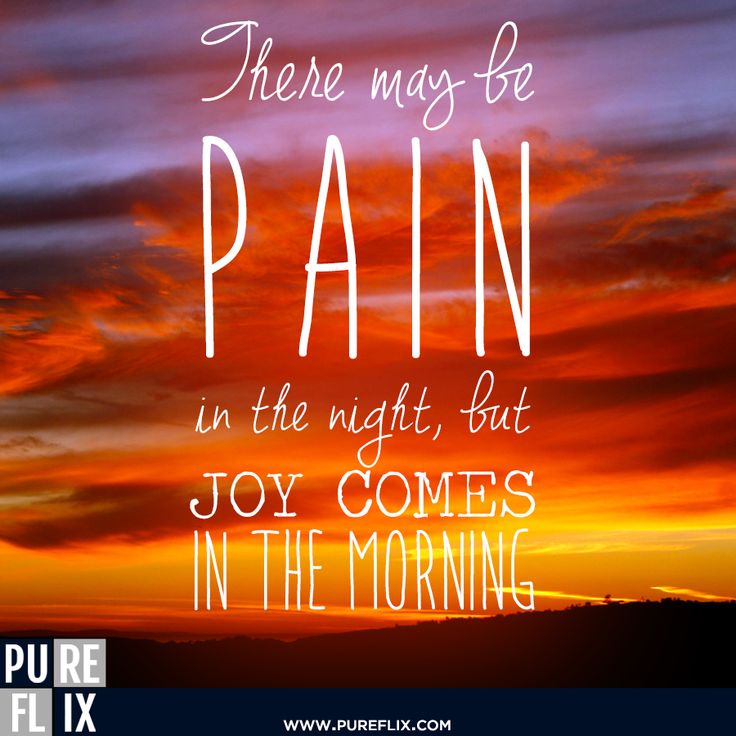 While you are in a place of seemingly hopelessness; let me interject some HOPE through GOD's truth. For His word can change it around and give you that boost needed to pick yourself up, dust off the mess, and move forward with a newness of life. I pray you find your J.O.Y. (Just Open Yourself) again. Be willing to try God and let go. I am sure He does not mind you laying it all out there the good, bad, and ugliness of your heart so that He can do what He does best – That being loving on you!
Here are some scriptures to aid in your journey to find your JOY again.
1. Psalm 68:19-20 The Lord deserves praise! Day after day he carries our burden, the God who delivers us. Our God is a God who delivers; the LORD, the sovereign Lord, can rescue from death.
2. Matthew 11:29-30 Take my yoke upon you. Let me teach you, because I am humble and gentle at heart, and you will find rest for your souls. For my yoke is easy to bear, and the burden I give you is light.
3. Psalm 138:7 Though I walk in the midst of trouble, you preserve my life; you stretch out your hand against the wrath of my enemies, and your right hand delivers me.
4. Psalm 81:6-7 I removed the burden from their shoulders; their hands were set free from the basket. In your distress you called and I rescued you, I answered you out of a thundercloud; I tested you at the waters of Meribah.
5. 2 Corinthians 1:4 Who comforteth us in all our tribulation, that we may be able to comfort them which are in any trouble, by the comfort wherewith we ourselves are comforted of God.
6. Zephaniah 3:17 The Lord your God among you is powerful— he will save and he will take joyful delight in you. In his love he will renew you with his love; he will celebrate with singing because of you.
7. Psalm 31:24 Be of good courage, and he shall strengthen your heart, all ye that hope in the LORD.
For more scriptures continue to explore this resource: https://biblereasons.com/burdens/
YOU WILL MAKE IT!
The Thankful Revolution rejoices with you and looks forward to continuing to encourage, edify, educate, and inspire as we traverse along our life's pathway and choices. Enjoy the journey!
Continue to stay tuned for more on the meaning of LIFE as we explore Biblical Truths one word at a time, one scripture at a time, one moment in time, …let's eat that daily bread! Selah, Shalom, Amen Indeed Miriam a.k.a. Essence of Myrrh Proverbs 3:5-8 (TIME for a next level New-Beginning)! We would be honored if you do Subscribe, Bookmark, Save, Share, Comment, Like, and Enjoy how N.O.W. = New-Beginnings is our Witness can be yours today through one daily Myrrhism Word/Message at a time.
Check out Our Blog: https://thethankfulrevolution.com/blog/
P.S. Remember, to help us navigate through this life and enjoy a new life that one being eternal with God our Father; we have to make a decision N.O.W. = New Beginnings is our Witness. Below provides a prayer that you can ask the Lord to become your Redeemer, Healer, Savior, your everything to help you on your personal life's journey – even though it may be bitter some times with God He always sweetens your steps. Love you always! Miriam aka Essence of Myrrh Proverbs 3:5-8.
HERE I AM LORD, HELP ME TO CHANGE INTO THE PERSON YOU BIRTHED ME INTO EXISTENCE TO BECOME. ALLOW MY PERSONAL PERSPECTIVE (OUTLOOK AND THOUGHTS) BECOME NEW. LET ME KNOW IN MY HEART THAT YOU ARE GOD AND IF I TRULY TRUST YOU THEN I CAN BE LIBERATED – BASICALLY SET FREE TO LIVE A LIFE HERE ON EARTH LIKE YOU DESIRE ME TO EXISTS FOR AN ETERNITY WITH YOU IN HEAVEN. HELP ME TO VIEW YOU CLEARLY WITH A STEADFAST FOCUS! I ASK THAT ANY OBSTACLE THAT HAS HINDERED ME BEFORE OR IN MY FUTURE BE REMOVED SO THAT I CAN OBTAIN THE WISDOM AND KNOWLEDGE YOU HAVE FOR ME TO LIVE IN PEACE, LOVE, STRENGTH, POWER, AND FEARLESSLY. THANK YOU FOR EQUIPPING ME WITH ALL THAT I NEED (HOLY SPIRIT AND JESUS AS MY SAVIOR) TO SUCCESSFULLY NAVIGATE THIS LIFE'S JOURNEY. I AM GRATEFUL, HUMBLED, AND WILLING TO BE YOUR FAITHFUL SERVANT. I AM HERE AND ASK FOR YOUR HELP EVERY SINGLE DAY. THANK YOU FOR HEARING ME AND PROVIDING ALL THAT I HAVE NEED FOR ACCORDING TO YOUR RICHES IN HEAVEN. AMEN (SO BE IT)!
Selah and Shalom ~ Essence of Myrrh Proverbs 3:5-8 from Miriam S StevensThankful Revolution and Todah Praise ChannelMsstevenspr.comSMS = Send Messages Safely#faithspeaksanditisso#PerpetuatedPositionsPosterity Please visit, subscribe, share, like, and comment at TheThankfulRevolution.comhttps://thethankfulrevolution.com/ and I ask you all to review one of our more provocative Myrrhism Blog Messages – (And do feel free to comment because we are always looking to get your thoughts, feedback, and testimony while we continue in this journey called LIFE) Myrrhism Message Thirty Seven – Faith Speaks and it is so! A.W.E. https://thethankfulrevolution.com/…/myrrhism-message… Love you all!