March 13, 2021, Estimated Time 5:15 a.m. EST

The word of the Lord came to me early in the morning as I rose up from a dream. (Song in the background of my head – Rise Up by Andra Day)

Theme: While I REST I still PRESS because VICTORY is mine says the LORD.

Faith Speaks and it is so...Mountain (Opposing Team) moves out of my way because I have a goal in my mind and I am determined to change a preconceived idea about my life's outcome (pulling down strongholds, principles, mindsets). I do not resign to the expectations of the crowd (status quo, friend, family, and/or foe) I am moved by the truth of God's word. If I continue to press onward in faith without a doubt I can have what I ask. With God ALL THINGS ARE POSSIBLE! Selah (Meditate on that) and Shalom (Peace be with you! Be Whole, complete, and full of life – MORE Abundant! REST in GOD!)
My Dream about Perspective:
I woke up to receive a call from my dear sister in the Lord and was able to recount the dream I was having right before I received her call.
Below is what I remember about the dream:
I had a dream of playing hockey against a strong adversarial opponent. The game was winding down and the other team thought they were going to be the victors. At the last .1 second, before the clock ran out of time, I put into motion my last shot. What had happened was everyone on the opposing team and even some of my teammates had already resigned that the game was over, BUT I had determined in my mind that I would continue to fight and make every effort to get one last shot off before time ran out. AND I DID! I swung my hockey stick back and took a shot at mid-court. NOONE expected that I had a chance. Matter of fact everyone else on the opposing team had started to celebrate prematurely before they realized there was still time remaining on the clock in the game. My teammates had started to walk off before they realized that I was still out there fighting for that last shot at the 1-second mark. Well, the results had to be shown (witnessed) by an Instant Replay because why? I had actually made the shot and took the action before the game was over. So, because I had put into motion my effort BEFORE time ran out; I was able to get my puck into the goal. I was able to upset the other's team's celebration of what they thought was a convincing win. I tied the game and caused the crowd to be silenced in AWE. WHY? Because I was determined that NOTHING would stop me, NOTHING would deter my effort to get my puck into that end goal. I did not care that everyone else thought the game was over; I knew I had a slight window of opportunity when my opponent's guard was down and the goal was open just enough for my shot to go in and secure a tie. I secured shifted the perspective of what the outcome was going to be predetermined for the other team's victory to shift it into a new viewpoint!

Scripture to meditate upon:

Philippians 3:13-14 ESV Brothers, I do not consider that I have made it my own. But one thing I do: forgetting what lies behind and straining forward to what lies ahead, I press on toward the goal for the prize of the upward call of God in Christ Jesus.

The word for the day: Perspective

Perpective Definition: The part of the definition that I am bringing into focus is the following – a particular attitude toward or way of regarding something; a point of view."most guidebook history is written from the editor's perspective"URL Source Link: https://www.google.com/search?rlz=1C1CHBF_enUS923US923&sxsrf=ALeKk034RBYbv3F1-eKpd_kovLnWmJNPPQ%3A1615638753167&ei=4bBMYN_fCZS2tAaqoLX4Bw&q=perspective+definition&oq=perspective+definition&gs_lcp=Cgdnd3Mtd2l6EAMyBQgAELEDMgIIADICCAAyAggAMgIIADICCAAyAggAMgIIADICCAAyAggAOgcIABCwAxBDOgcIABCxAxBDOgQIABBDUMtqWMR6YL98aAFwAngAgAFhiAHqBpIBAjEymAEAoAEBqgEHZ3dzLXdpesgBCsABAQ&sclient=gws-wiz&ved=0ahUKEwif1N6vo63vAhUUG80KHSpQDX8Q4dUDCA0&uact=5

Additional Key Scriptures to focus upon:

2 Corinthians 4:17-18For our present troubles are small and won't last very long. Yet they produce for us a glory that vastly outweighs them and will last forever!

Colossians 3:2 ESV Set your minds on things that are above, not on things that are on earth.

2 Corinthians 4:18 ESV As we look not to the things that are seen but to the things that are unseen. For the things that are seen are transient, but the things that are unseen are eternal.

Romans 8:28 ESVAnd we know that for those who love God all things work together for good, for those who are called according to his purpose.
Philippians 4:11-13 ESV Not that I am speaking of being in need, for I have learned in whatever situation I am to be content. I know how to be brought low, and I know how to abound. In any and every circumstance, I have learned the secret of facing plenty and hunger, abundance and need. I can do all things through him who strengthens me.

Philippians 4:19 ESV And my God will supply every need of yours according to his riches in glory in Christ Jesus.

1 Peter 5:8 ESV Be sober-minded; be watchful. Your adversary the devil prowls around like a roaring lion, seeking someone to devour.

1 Peter 1:13-15 ESVTherefore, preparing your minds for action, and being sober-minded, set your hope fully on the grace that will be brought to you at the revelation of Jesus Christ. As obedient children, do not be conformed to the passions of your former ignorance, but as he who called you is holy, you also be holy in all your conduct,

Matthew 6:33 ESV But seek first the kingdom of God and his righteousness, and all these things will be added to you.

Ecclesiastes 3:1-2 ESV For everything there is a season, and a time for every matter under heaven: a time to be born, and a time to die; a time to plant, and a time to pluck up what is planted;
Final Thoughts:
So what others may be against you and the crowd is in an uproar about the victory their team seemingly has all wrapped up. If you are determined; you can make a difference. Your viewpoint does not have to align with other's viewpoints. Your actions can change the outcome and shift the atmosphere. You can put in motion an unexpected twist where everyone witnessing what you did will be in awe. A second take they will have to make. And when they view the tape; they will realize that their premature celebration allowed them to let their guard down and you to shoot your shot where you change circumstances. You shut down the opposing team's thought that they had defeated you! You shut down the crowd's noise. Your faith and determination to press through until you secured your vision won over and every obstacle that was in your way was moved out of your way so the VICTORY occured!
While you are securing the personal prayers of your heart through resting upon the truth of God's word; I would submit to you that all things will work out for your good because you love the Lord and are called according to His purposes.
One more thing; I must ask? Do you really know God?
Have you really accepted ALL of the benefits you deserve by having a relationship with God?
It must start first with an individual decision to choose this day that you do want to know Him.
I like to share a truth I learned from Joshua while I was reading the Bible in the following:
Joshua 24:14-15 New International Version
14 "Now fear the Lord and serve him with all faithfulness. Throw away the gods your ancestors worshiped beyond the Euphrates River and in Egypt, and serve the Lord. 15 But if serving the Lord seems undesirable to you, then choose for yourselves this day whom you will serve, whether the gods your ancestors served beyond the Euphrates, or the gods of the Amorites, in whose land you are living. But as for me and my household, we will serve the Lord."
I thank you for taking a moment out of your day to not click off of this message and read it until the end. I pray that the words speak to your heart and that it will encourage you to want to be different in a positive manner. I pray that you do enjoy life and that life more abundant here on earth as it is in heaven. I pray that you prosper and be in good health even as your soul prospers. I pray that while the Lord is knocking at the door of your personal life that you will not be deaf to his knock. I pray that you too can enjoy the benefits of a loving God who only desires the best for you! You are loved, you are important, and your choice matters!
We have to seek to have an understanding of God's word so that we can be changed!
Isaiah 55:6-7 The Message
6-7 Seek God while he's here to be found,
pray to him while he's close at hand.
Let the wicked abandon their way of life
and the evil their way of thinking.
Let them come back to God, who is merciful,
come back to our God, who is lavish with forgiveness.
Have you gotten real with yourself: Have you done the examination whom you are serving? Today is the day for your deliverance, for your change, and for your new-beginning.
2 Corinthians 13:5 – Examine yourselves, whether ye be in the faith; prove your own selves. Know ye not your own selves, how that Jesus Christ is in you, except ye be reprobates?
Faith Speaks and it so so..
This is an ending prayer I offer today as a prayer covering as we depart one form another; but never separated in the spirit for we are of one body!
Jude 24-25 Amplified Bible
24 Now to Him who is able to keep you from stumbling or falling into sin, and to present you unblemished [blameless and faultless] in the presence of His glory with triumphant joy and unspeakable delight, 25 to the only God our Savior, through Jesus Christ our Lord, be glory, majesty, dominion, and power, before all time and now and forever. Amen.
I bid you well on your personal life's journey!
P.S. Additionally, choosing to be better is the most important step in your eternal life's journey.
I offer a suggestion that can assist you with this odious task. Yes, it may appear upon initial glance that stepping away from how I have always done things is a bad thing; but just mere appearance should not dissuade you from the opportunity to have greatness.
Eternally, we will all have an outcome whether we choose to believe it here on earth or not. It is inevitable that the mysterious Heaven versus Hell theories that provide much debate in the world today will be answered.
I will offer the following as an encouragement for you to seek God for yourself and get to know the answers now before your option to choose in this earthly lifetime is over.
If on this day your heart is compelled to be different, live different, and act different I pray you choose different than your normal way. I pray that God does beckon your heart in a nagging way to seek Him and accept His truth personally. Again, the choice is yours. What say ye?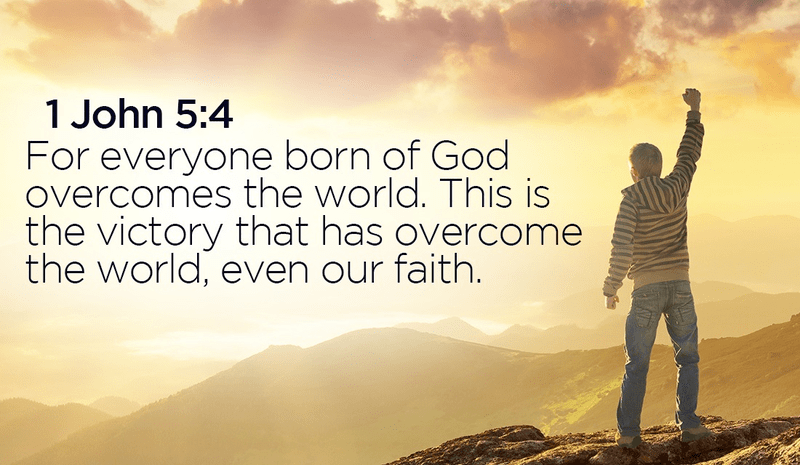 Okay, I pray that you will without preconceived ideas hear the heart of this author's message for it stems from a deep seated love for all mankind – even if I am a work in progress. Thank you for your time.
——————————————————————————————————————————
The Thankful Revolution rejoices with you and looks forward to continuing to encourage, edify, educate, and inspire as we traverse along our life's pathway and choices. Enjoy the journey!
Continue to stay tuned for more on the meaning of LIFE as we explore Biblical Truths one word at a time, one scripture at a time, one moment in time, …let's eat that daily bread! Selah, Shalom, Amen Indeed Miriam a.k.a. Essence of Myrrh Proverbs 3:5-6 Subscribe, Bookmark, Save, Share, Comment, Like, and Enjoy how N.O.W. = New-Beginnings is our Witness can be yours today through one daily Myrrhism Word/Message at a time.
Check out Our Blog: https://thethankfulrevolution.com/blog/
P.S. Remember, to help us navigate through this life and enjoy a new life that one being eternal with God our Father; we have to make a decision N.O.W. = New Beginnings is our Witness. Below provides a prayer that you can ask the Lord to become your Redeemer, Healer, Savior, your everything to help you on your personal life's journey – even though it may be bitter some times with God He always sweetens your steps. Love you always! Miriam aka Essence of Myrrh Proverbs 3:5-7.
Selah and Shalom ~ Essence of Myrrh Proverbs 3:5-7 from Miriam S StevensThankful Revolution and Todah Praise ChannelMsstevenspr.comSMS = Send Messages Safely#faithspeaksanditisso#PerpetuatedPositionsPosterity Please visit, subscribe, share, like, and comment at TheThankfulRevolution.comhttps://thethankfulrevolution.com/ and I ask you all to review the latest Blog (looking to get your thoughts as we continue in this journey called life) Myrrhism Message Thirty Seven – Faith Speaks and it is so! A.W.E. https://thethankfulrevolution.com/…/myrrhism-message… Love you all!