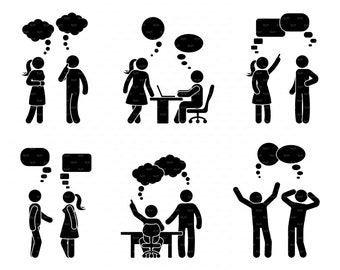 N.O.W. Speaks where we can all learn one from another to move into the next level of our life's journey! Time to THRIVE.
Check out my podcast – Introduction N.O.W. Speaks from The Thankful Revolution! https://www.spreaker.com/episode/47235608
New-Beginnings is Our Witness Speaks = Insightful conversations where steps in the journey from A to Z are revealed. Inevitably we will face challenges in our lives where there may be an unexpected bump in the road. What may be considered a stumbling block when viewed with a different perspective could actually be a redirection onto a better path. The original path may be full of obstacles that could really cause us to be diverted from our ultimate joys, exuberance, and fulfillments. So, the woes me moments may need to be put aside when we are going through our crisis. Remember Christ is always in the Crisis and when we fully trust God's word there will be clarity unveiled.
We will overcome adversity, struggles, and chaos if we continue to trust God's word to us.
Romans 8:28 The Message Version
26-28 Meanwhile, the moment we get tired in the waiting, God's Spirit is right alongside helping us along. If we don't know how or what to pray, it doesn't matter. He does our praying in and for us, making prayer out of our wordless sighs, our aching groans. He knows us far better than we know ourselves, knows our pregnant condition, and keeps us present before God. That's why we can be so sure that every detail in our lives of love for God is worked into something good.
As we all strive to be better, live better, look better, do better, basically make better choices and decisions; part of this improvement action is to seek out wisdom from others who have become better in their personal lives. Therefore, testimonies – overcoming messages that bring education, inspiration, upliftment, knowledge, and actionable nuggets of gold are always welcomed – matter of fact these witnesses are crucial for us all to have life and that life MORE Abundant.
There is a war going on for our destinies. Yes, a constant battle for our attention and for our legacies is being fought day and night. Therefore, we must be vigilant to get the wisdom it takes to navigate while we are going through our personal fights. We need to be reminded that we are heirs in God's Kingdom and the battle has already been won for our benefit.
The Thankful Revolution wants to continue to focus on making life better for all of us here on earth as it is in heaven. Part of the revelation is the word of God that speaks directly about this fight for our livelihood and our souls. God wins and evil is defeated 100% of the time! So, when we find ourselves in the midst of turmoil where seemingly all roads to victory are closed; have faith, continue to persevere, and refresh your fortitude through God's Promise. Revelation Chapter 12 is a great reminder of how we are always going to be overcomers and the words of our testimonies encourage us to stand firm in this knowledge.
The War in Heaven – Revelation Chapter 12:7 – 12 Berean Study Bible
7Then a war broke out in heaven: Michael and his angels fought against the dragon, and the dragon and his angels fought back. 8But the dragon was not strong enough, and no longer was any place found in heaven for him and his angels. 9And the great dragon was hurled down—that ancient serpent called the devil and Satan, the deceiver of the whole world. He was hurled to the earth, and his angels with him.
10And I heard a loud voice in heaven saying:
"Now have come the salvation and the power
and the kingdom of our God,
and the authority of His Christ.
For the accuser of our brothers has been thrown down—
he who accuses them day and night before our God.
11They have conquered him by the blood of the Lamb
and by the word of their testimony.
And they did not love their lives
12Therefore rejoice, O heavens,
and you who dwell in them!
But woe to the earth and the sea;
with great fury the devil has come down to you,
knowing he has only a short time."
Isn't it time for you, me, all of us to live our best lives! Let's shift it into a gear for next level living where we are actually obtaining the "hoped for good" in our lives. Time for us to achieve the bucket list of goals we once thought were so far off and removed from our grasps. We can and will do this one step at a time, one dream realized at a time, one conversation at a time can spark the fire needed to fuel our promise fulfillment! Amen INDEED!
Let the conversations ensue and the shifting occur for our next level transformation into what we were born to do – live life and that life MORE Abundant here on earth as it is in heaven.
The Thankful Revolution rejoices with you and looks forward to continuing to encourage, edify, educate, and inspire as we traverse along our life's pathway and choices. Enjoy the journey!
Continue to stay tuned for more on the meaning of LIFE as we explore Biblical Truths one word at a time, one scripture at a time, one moment in time, …let's eat that daily bread! Selah, Shalom, Amen Indeed Miriam a.k.a. Essence of Myrrh Proverbs 3:5-6 Subscribe, Bookmark, Save, Share, Comment, Like, and Enjoy how N.O.W. = New-Beginnings is our Witness can be yours today through one daily Myrrhism Word/Message at a time.
Check out Our Blog: https://thethankfulrevolution.com/blog/
P.S. Remember, to help us navigate through this life and enjoy a new life that one being eternal with God our Father; we have to make a decision N.O.W. = New Beginnings is our Witness. Below provides a prayer that you can ask the Lord to become your Redeemer, Healer, Savior, your everything to help you on your personal life's journey – even though it may be bitter some times with God He always sweetens your steps. Love you always! Miriam aka Essence of Myrrh Proverbs 3:5-7.
Here I am Lord, help me to change into the person you birthed me into existence to become. Allow my personal perspective (outlook and thoughts) to become new. Let me know in my heart that you are God and if I truly trust you then I can be liberated – basically set free to live a life here on earth like you desire me to exist for an eternity with you in heaven. Help me to view you clearly with a steadfast focus! I ask that any obstacle that has hindered me before or in my future be removed so that I can obtain the wisdom and knowledge you have for me to live in peace, love, strength, power, and fearlessly. Thank you for equipping me with all that I need (Holy Spirit and Jesus as my Savior) to successfully navigate this life's journey. I am grateful, humbled, and willing to be your faithful servant. I am here and ask for your help every single day. Thank you for hearing me and providing all that I have need for according to your riches in heaven. Amen (so be it)!
Selah and Shalom ~ Essence of Myrrh Proverbs 3:5-7 from Miriam S StevensThankful Revolution and Todah Praise ChannelMsstevenspr.comSMS = Send Messages Safely#faithspeaksanditisso#PerpetuatedPositionsPosterity Please visit, subscribe, share, like, and comment at TheThankfulRevolution.comhttps://thethankfulrevolution.com/ and I ask you all to review the latest Blog (looking to get your thoughts as we continue in this journey called life) Myrrhism Message Thirty Seven – Faith Speaks and it is so! A.W.E. https://thethankfulrevolution.com/…/myrrhism-message… Love you all!