"If the Son therefore shall make you free, you shall be free indeed." John 8:36 King James 2000 Bible
Are you truly FREE (Fully Realized & Reborn Endowment Eternally)?
Have you embraced the Word of God who is Jesus the answer to all mankind when it comes to how one can truly become FREE and FREE Indeed!
When one fully – wholeheartedly – acknowledges that to find liberty from the enslavement sin causes is by accepting Jesus for the remission of our personal sin; then a life that has been made FREE occurs.  Liberty will be pronounced for your life into God's book of Life because Jesus will blot out your personal indiscretions, sins, and filth that would normally separate you from being able to enjoy an eternal unity with God our Father.
Jesus is the answer for how one can obtain a life that can be made whole, fulfilled, joyful, and truly one where freedom reigns.
In this world we absolutely experience tribulations, challenges, obstacles, and detours.  This journey can be full of roadblocks and potholes.  Be encouraged that you do not have to navigate along this path always failing to get through successfully.  Jesus is the way, the truth, and the answer to all of your questions.  Jesus can guide you through so that you can become released from the pitfalls and snafus that is thrown at us daily.
Sometimes when we get desperate because of all of the agony faced we fail to realize there is an answer and there is truth available to bring forth liberty.  We may feel as if we are slaves to the cocoon of turmoil.  We may be hid away in our own cave of isolation that constantly presents walls without a breakthrough.  Realize that today is the day that you have to find peace, an open door, and the scissors to cut the cord of chaos off of your life.  Jesus will help you remove the doubt, fear, anger, chaos, hurt, pain, insecurity, lack, turmoil, etc. out of your life.
Time to get rid of the negative words, thoughts, and actions you have embraced and nurtured.  Let go of all of the lies you used to believe and get to know the truth of God's word that should be your new mantra for a life full of liberty.
Start asking God to bring into your life positive, productive, and promising friendships and situations.   There is power in a fervent prayer of faith!
God brings His kind of fullness into your life that is wrapped in His love.  Remember God created you for His good purpose.  You live to love like God loves.  Seek God for guidance and direction on how to live, love, prosper, and influence others in a positive manner.  Make sure that you have repented for your transgressions and then also turn this around to forgive everyone who has wronged you in any way.  Don't harbor grief, bitterness, and unforgiveness; this prevents your ultimate freedom to live in God's fullness for your life.
He can renovate your surroundings to bring a brand new look.  Your environment needs to get its personal interior decorator so the exterior transformation is visible.  Jesus is a friend that sticks closer than a brother. 
Let Him help you and become your BFF (Best Friend Forever).   So, while you are in your transitional change from pit to palace as well as, from poor to plenty; you can truly relish in a freeness that has never ever been experienced before Jesus came into your life to set you free from the chaos to put your life in order.
You will not have to undergo this task of ridding yourself of bad habits and negative influences all by yourself.  God has never and will never leave or forsake you.  He is the friend you have always desired to be that type of "ride or die" friend.  He loves you and accepts you – the real you – so you don't have to put a mask on when you are interacting with God.  He does not shame you nor will He embarrass you.  God just loves you and wants the very best for you and the life you live.
This is the defining moment in your life to choose to be magnificent and receive the Majestic one who can bring this glorious new life rebirth experience into your world.  Christ is the one who ushers in redemption, salvation, transformation, transition, and regeneration.  Accepting His life for your life is the present opportunity for new beginnings. Today can be your best day for the rest of your eternal life.  Choose life! God loves us!  John 3:16 – 17
Make the hard decision to separate from all of the craziness that keeps you bound.  Walk away from what you think is all you are worth receiving in life.  What looks good is not always the good thing for you.  Don't fall into the crafty deception that often beguiles all of us who have a need to be loved, fulfilled, and affirmed.  Your worth comes from the Father who created you in His image.  God is not one who is put to shame, so neither should you be one who lives in shame, humiliation, and "less than", because God provides all of your needs according to His riches in Heaven.  You are beautiful.  You are the apple of God's eye.  You are an awesome masterpiece.  You have a devine destiny and a predetermined purpose that God has spoken into existence for your life.  Therefore, time to be courageous, strong, determined, and delivered!
Time to cut the cord of chaos, negativity, and suppression of dreams from our life.  It is time to be free.
Seek God while He can be found.  Find the answer who is right at your door knocking.  Accept freedom by confessing that your opinion on how to live has been met with complete and utter failure before today.  It is okay to realize that insanity was your best friend before you found out that becoming loosed from this deception is possible and yours for the taking today.  When we are changing the course of our chaotic life's direction we must be diligent not to reverse back to old habits that controlled your previous gloomy existence.
Time to make embrace new life where you can be released out of sin and doom. 
Time to realize a new life where you can be birthed into beauty for the ashes.  Time to enjoy living.  You can truly find joy in living through acceptance of a new way of thinking, speaking, acting, and moving.  You can accomplish the deep seated desires that you hid away from your dream life because you thought it was not possible. Time to reach out your hands to the Father who is stretching His out to you to grab a hold.  Time to cry out with your whole heart and pour all of your burdens out unto the Father.  He cares and can take it because He desires to lift you up above all of the oblivion of mess you have been submerged in previously.  The Father wants you whole, healed, and free.
With God ALL THINGS ARE POSSIBLE. 
Time to be born again into the realm of eternal excitement.  Blissful breathing can be yours to inhale and exhale.  The weights that shackled you previously can be released simply by an act on your part to say Yes to Jesus.  All you need to do is cry out of your heart the ache, longing, and suffering that you know and have been experiencing.  Know that the pulling and drawing within you to find a sanctuary away from all of this pain, is God's way to say to you that He has heard your cry, cares all about what you care about, and loves you.
God is here now to set you free.  He is the one who can set the captive free.  You no longer need to be a captive in jail of solace.  God has the key to release you from your personal prison.
Jesus knows how to comfort and He has already been there to unlock every avenue before you where you can experience peace from all the personal persecution.  It is time for you to know emancipation.  Time for you to open up into the realm of all things are possible to them who believe.  Time to also, be available to share this gospel of hope, love, and freedom so that others can find release for their lives.  Time for you to trumpet this message.  Time to release God's voice to saturate the entire planet with light in the midst of darkness.  Time to carry this message of hope by the lifestyle you display, embrace, and reproduce with others who are in your sphere of influence.  Time to be a witness to the world of the freedom you have accepted.  Rejoice in the Lord and the Power of His might!
Make sure to remain firm in your commitment to trust God in your new life changes.  If you stumble, just make sure to get up again, repent, and truly ask God to help you to be faithful to His word and ways.  Ask for a heart change so that you can be steadfast in the faith.  He will continue to pour out His anointing into your life so that liberty is solidified into your life.
Ask God how you can be FREE today and every remaining day for your eternal life moving forward:
Find out that God is always with you and has never not been here just waiting for you to reach out to Him for guidance, deliverance, rebirth, and release.  Find out that when you ask, He will answer.  Trust the process of prayer – a simple conversation – and interaction with God our Father who brings forth repentance, rebirth, renewal, restoration, and righteous liberation from sin, death, and doom.
Freedom brings forth a change, where what was once the image reflected that caused grief and pain is not transformed into a reflection of God's truth for who He really called you to be – this is a calling to live as a FREE individual.  FREE to be loved, peaceful, accomplished, prosperous, and full of the Hope of His glory.
God can bring forth a new song that you can sing with a smile on your face and dance of joy in your leap as you now experience a daily journey of new life.  Prayer can lead you to this newness.  God brings us a new sound of joy, peace, love, and songs that can lift up our soul into a plane of glorious pleasure unmatched by any other experience.  Basking in God's presence is necessary and desired as we continue in this journey called "our life."  Take a chance to believe God and denounce all the detractors and naysayers who used to speak in our life.
Choose Faith and get rid of Fear.  Believe God and take Him at His word for your life.  Cast all your cares onto God because He is strong enough to carry every burden you are not equipped to carry.  God hears you and answers you.  Just trust in God.
Sing a new song!  Dance a new dance!  Write a new message! Paint a new portrait!  Freedom ushers back into your life creativity.  No longer is your dream deferred.  It's your time to move into your promise land.  What you believed in faith is now being stirred up again and revived into a grand new chapter called your life.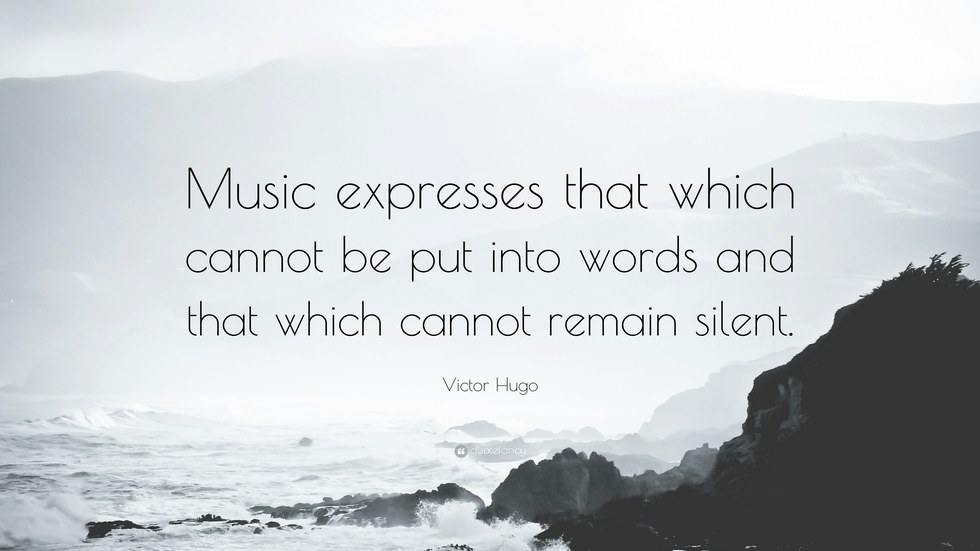 This message is to encourage you to always keep the communication lines open with God your Father.  He never leaves you nor forsakes you, so don't do the same towards Him.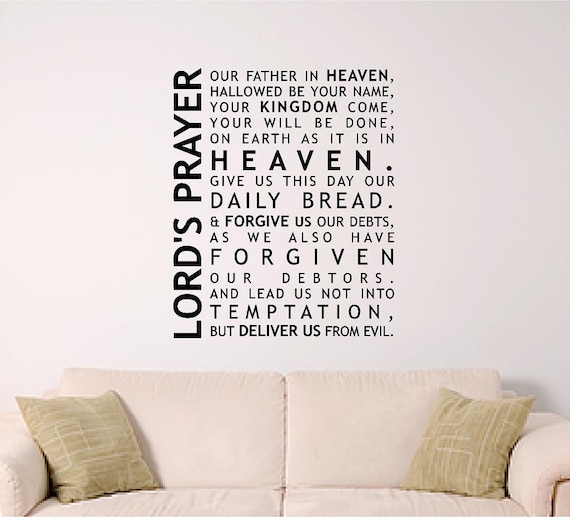 When you seek God, believe what you ask of Him that He hears you and answers you.  God wants you to know pure, undefiled, liberty; so He will answer you and direct your path.  Your rebirth journey can be now experienced without fear that you are not being heard.  God hears, God heals, and God honors His word on behalf of what you need to survive and thrive.  Exercise your faith while you are walking into your breakthrough.
Make sure you are vigilant in your perseverance to know God, seek God, understand God, and study God's word.  Pray always and be renewed in your spirit, mind, and body with things that are pure, holy, and undefiled.  Never give up on God's promise for your life.  Fight the good fight of faith and live a victorious life as a free individual in your faith.  If you are unsure about how to proceed as a strong, freely liberated, more than a conqueror in Christ Jesus, then below is a link with some prayer guidance to help you in your search and journey. 
Also, throughout the pages and post of this website are additional inspirational encouragement and education to aid you in your path.
Whether you are a warrior woman or a mighty strong man, God is here to fend for you so that you can continue renewed and revitalized.  You can breathe again to live again as the spectacular being that God spoke about that you are when you were incubating in your mother's womb.  You are not an afterthought, but God's first thought every day!
The most important and first prayer that leads you to a life where you are made FREE is accepting Jesus as your Lord and Savior.  So make sure you have secured your eternal redemption and adjudication from sin's enslavement by asking Jesus to be your personal redeemer and deliverer.  Click on this link for one guide that can helps you with knowing how to ask God  for deliverance through a FREEDOM PRAYER.
It is not by coincidence or chance that your eyes have been directed to this post.   God loves you dearly.  You are unique and special.  You are so needed as an influencer for those you directly impact daily.  You have a voice that needs to be awaken.  This message is here to remind you that you are not a mistake and your life is necessary.  Time for you to experience permanent relief from the pressures of a stagnant, stressful, and sour life.  It is time for you to have a N.O.W. (New-life is our Witness) moment.
Time for you to be FREE (Fully Realized & Reborn Endowment Eternally)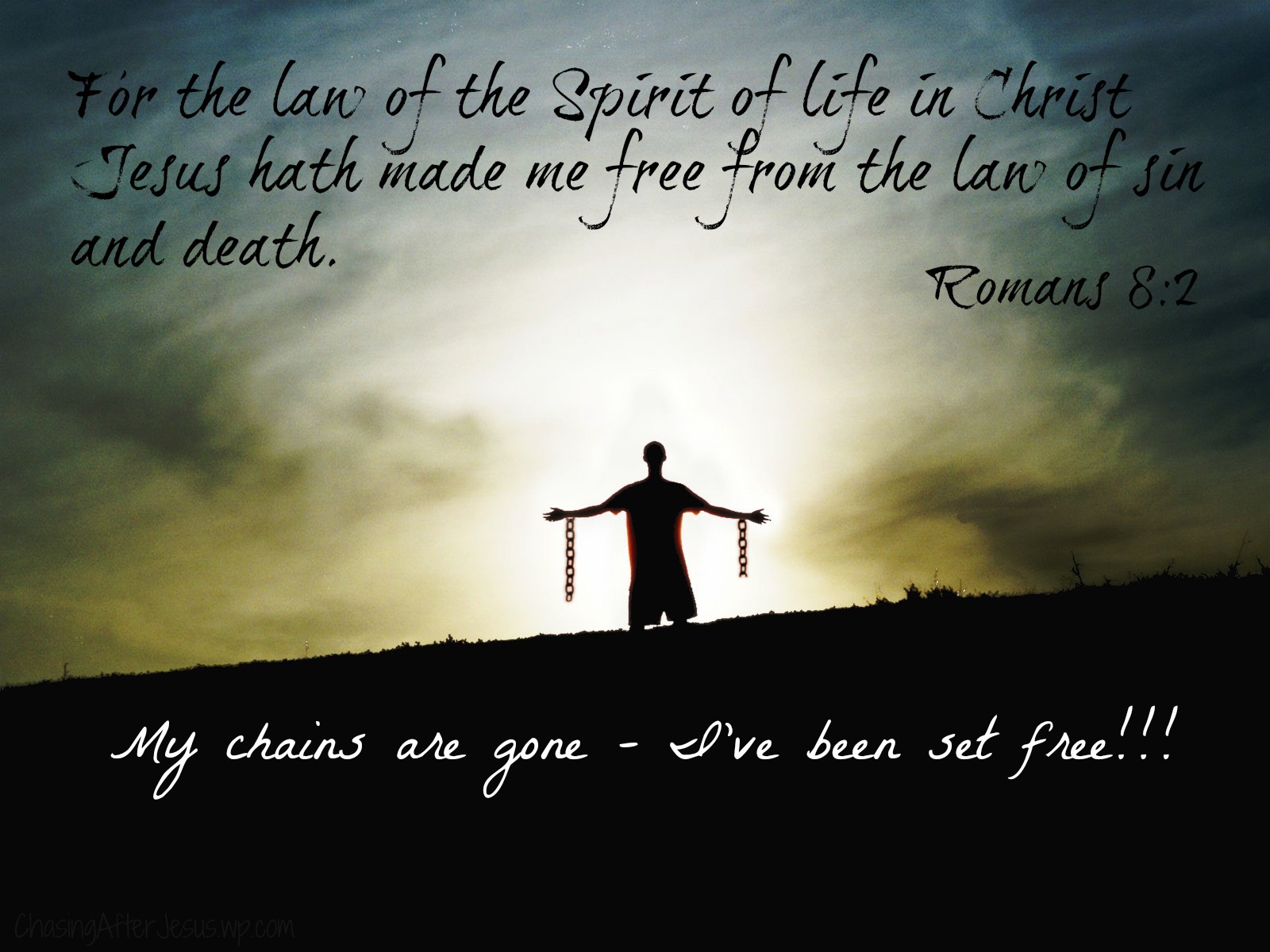 The gift of God is Jesus who is your answer, avenue, and awakening into a new life experience. God has endowed and bestowed upon you the opportunity to receive an eternal inheritance and this is the Gospel Message.  This is good news for all have sinned and come short of the glory of God; BUT Jesus has been God's gift for all humanity to have as a FREE Gift.
Eternity is just God's present to open and Jesus is our best ever gift we can be given and keep for a lifetime!
Your journey can now be full of excitement and expectation that you deserve God's best.  You deserve to accomplish that which you dream.  You can now exude happiness, strength, and a sense of pride that you are God's handiwork, masterpiece, and beautiful creation made in His image.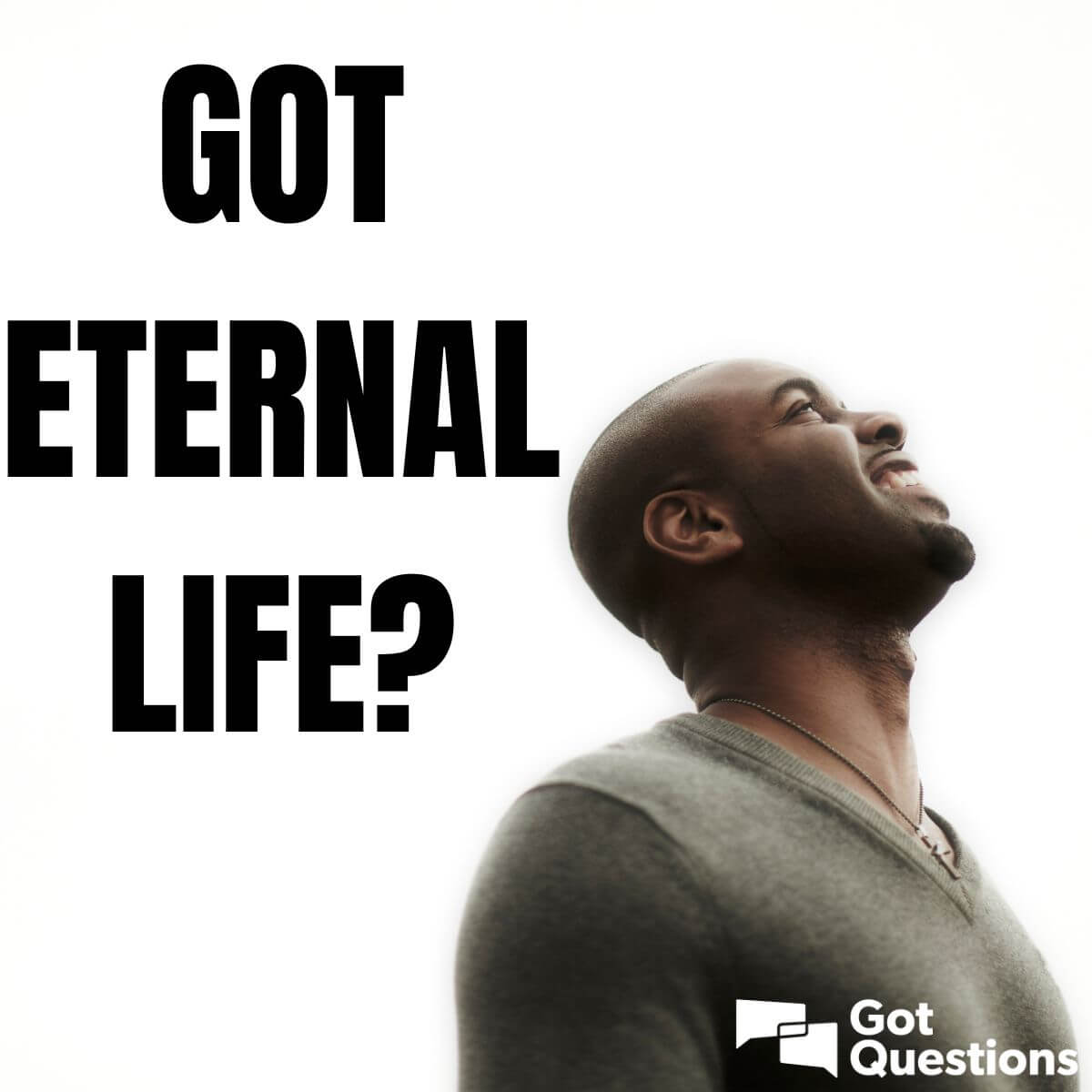 Realize that it is your specific choice to decide what kind of life you will inherit eternally.  God gives us all a free will to accept and reject the options presented to us on our daily journey as we exist in this realm on earth.  Therefore, become "woke" to truth and shut down deceptions that prevent you from fully realizing the metamorphosis  freedom brings when Jesus is as your personal Lord and Savior.
Today is the day for you to make a decision.  Heaven or Hell is knocking; which door do you open and walk through to live eternally?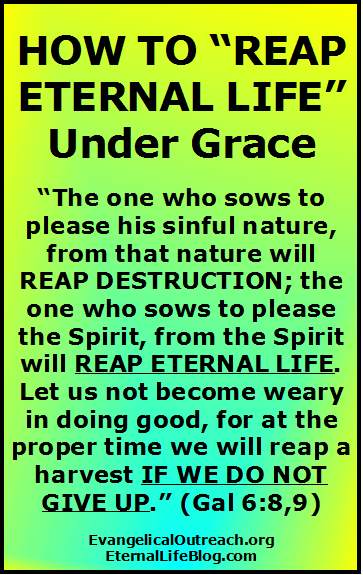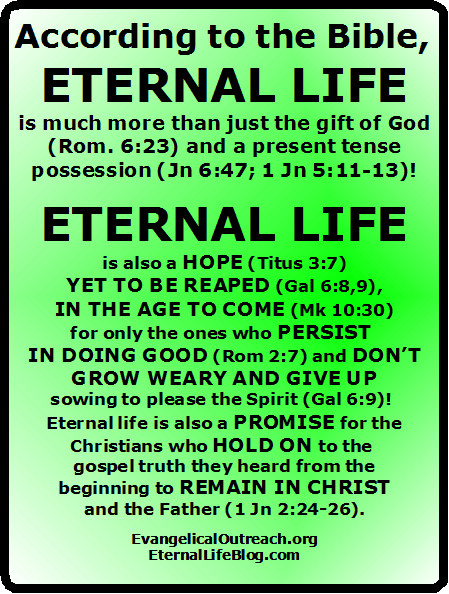 Thank you Lord for the opportunity to receive your gift of eternal life.  Thank you Lord for directing my path today to receive your WORD – Jesus Christ – as my Savior.  Thank you Lord that I can now proclaim the gospel of good news where I am now free and free indeed!
Say YES to Christ and FACE the fact that you can enjoy – (a REST in Him) – NO MORE to weights, FEAR, SIN, chains, depression, oppression, defeat, and slavery. TIME to make a choice to choose LIFE , TRUST GOD, and be FREE to RISE and SOAR in life.  Open up your HEART to JESUS the DOOOR & TRUTH & Redeemer through the shedding of HIS BLOOD; so that you can THRIVE forevermore!  Selah, Shalom, and Amen Indeed! 
The Thankful Revolution rejoices with you and looks forward to continuing to encourage, edify, educate, and inspire as we traverse along our life's pathway and choices.  Enjoy the journey!

Stay tuned for more on the meaning of LIFE as we explore Biblical Truths one word at a time, one scripture at a time, one moment in time, …let's eat that daily bread! Selah, Shalom, Amen Indeed ❤Miriam a.k.a. Essence of Myrrh Proverbs 3:5-6  Subscribe, Bookmark, Save, Share, Comment, Like, and Enjoy how N.O.W. = New-Beginnings is our Witness can be yours today through one daily Myrrhism Word/Message at a time.  Check out Our Blog: https://thethankfulrevolution.com/blog/