Why are you settling for a snack when God has prepared a 7-course meal for you?
Let us take a moment to just rest in the presence of the Lord! Let us reflect on His goodness! Let us take the time out to vocalize our gratitude for all that the Lord has done for and through us and on our behalf. The Lord looks high and low to ensure that everyone He cares for is provided for and He affirms in His word that He does provide ALL of our needs according to His riches in Heaven in Christ Jesus. Philippians 4:19 Amplified version shares it this way: Amplified Bible Philippians 4:19
And my God will liberally supply (fill until full) your every need according to His riches in glory in Christ Jesus.
Faith Speaks and it is so…we achieve A.W.E. in the realm of Faith!
Foundational Text: James Chapter 3
Faith Speaks Life (Watch the confessions you make is it life-giving or deadly?)
James 3:1-12 Amplified Bible
The Tongue Is a Fire
3 Not many [of you] should become teachers [serving in an official teaching capacity], my brothers and sisters, for you know that we [who are teachers] will [a]be judged by a higher standard [because we have assumed greater accountability and more condemnation if we teach incorrectly]. 2 For we all stumble and sin in many ways. If anyone does not stumble in what he says [never saying the wrong thing], he is a perfect man [fully developed in character, without serious flaws], able to bridle his whole body and rein in his entire nature [taming his human faults and weaknesses]. 3 Now if we put bits into the horses' mouths to make them obey us, we guide their whole body as well. 4 And look at the ships. Even though they are so large and are driven by strong winds, they are still directed by a very small rudder wherever the impulse of the helmsman determines. 5 In the same sense, the tongue is a small part of the body, and yet it boasts of great things.
See [by comparison] how great a forest is set on fire by a small spark! 6 And the tongue is [in a sense] a fire, the very world of injustice and unrighteousness; the tongue is set among our members as that which contaminates the entire body, and sets on fire the course of our life [the cycle of man's existence], and is itself set on fire by [b]hell (Gehenna). 7 For every species of beasts and birds, of reptiles and sea creatures, is tamed and has been tamed by the human race. 8 But no one can tame the human tongue; it is a restless evil [undisciplined, unstable], full of deadly poison. 9 With it we bless our Lord and Father, and with it we curse men, who have been made in the likeness of God. 10 Out of the same mouth come both blessing and cursing. These things, my brothers, should not be this way [for we have a moral obligation to speak in a manner that reflects our fear of God and profound respect for His precepts]. 11 Does a spring send out from the same opening both [c]fresh and bitter water? 12 Can a fig tree, my brothers, produce olives, or a grapevine produce figs? Nor can salt water produce [d]fresh.
Faith Speaks and it is so!
There is nothing that can prevent the Father from taking care of His creation, because He truly loves us with an unconditional love, an unstoppable love, an unmoveable love, and an everlasting love! We need to be reminded that His truth is the guidepost for where our meditations, concentrations, and affirmations reside. We should ward off every imagination, principle, suggestion, obstacle, challenge, roadblock, wall, and falsehood that yields it's ugly divisive message in our path and mind. We must pull down that stronghold away from our very existence and reposition our thought life and actions accordingly so that we can become strong, resilient, and prosperous. God Speaks and it is So, with that in mind His word speaks to us daily and should remind us constantly that NOTHING can remove us from the Love and from the mind of our Father who spares nothing at our expense. Let us be refreshed by His word to us today and forevermore that is found in Romans:
Romans 8:31-39 GOD'S WORD Translation
31 What can we say about all of this? If God is for us, who can be against us? 32 God didn't spare his own Son but handed him over ⌞to death⌟ for all of us. So he will also give us everything along with him. 33 Who will accuse those whom God has chosen? God has approved of them. 34 Who will condemn them? Christ has died, and more importantly, he was brought back to life. Christ is in the honored position—the one next to God the Father on the heavenly throne. Christ also intercedes for us. 35 What will separate us from the love Christ has for us? Can trouble, distress, persecution, hunger, nakedness, danger, or violent death separate us from his love? 36 As Scripture says:
"We are being killed all day long because of you.
We are thought of as sheep to be slaughtered."
37 The one who loves us gives us an overwhelming victory in all these difficulties. 38 I am convinced that nothing can ever separate us from God's love which Christ Jesus our Lord shows us.[a] We can't be separated by death or life, by angels or rulers, by anything in the present or anything in the future, by forces 39 or powers in the world above or in the world below, or by anything else in creation.
Faith Spoke(Speaks) and it was(is) so!
God desires from our very existence that we should be full of hope and a good life (from beginning to end in this world and beyond); His desire for us is joy, peace, and love! God's word is truth and everything else does not and should not matter to you. With that said, what does Faith Speak to us? Jeremiah 29:11-14 shares how God desires our life to unfold – for our good and restoration of abundance: "11 For I know the plans and thoughts that I have for you,' says the Lord, 'plans for peace and well-being and not for disaster, to give you a future and a hope. 12 Then you will call on Me and you will come and pray to Me, and I will hear [your voice] and I will listen to you. 13 Then [with a deep longing] you will seek Me and require Me [as a vital necessity] and [you will] find Me when you search for Me with all your heart. 14 I will be found by you,' says the Lord, 'and I will restore your fortunes and I will [free you and] gather you from all the nations and from all the places where I have driven you,' says the Lord, 'and I will bring you back to the place from where I sent you into exile."
As I was in morning prayer with my Sister today; I became engulfed in God's FACTS not my own nor the naysaying messages that doubt, unbelief, and fear would try to dictate for my life. I am not normally a "morning" person; however when the love of my life our Father comes knocking at the door to come and spend time with me; I can not ignore, continue to sleep, or remain deaf to His nudging, knocking, or wake up call (smile). I am very glad and full of joy, peace, tremendous assurance, that I am where I am supposed to be because He wanted me to know and answer His call this morning. I woke up, I didn't turn around in my bed and pull the covers over my head, I didn't continue to sleep or worse wake up and ignore His love for me this morning. I stopped taking His becknoning to be intimate with Him for granted. I yielded to His drawing me closer to Him so that I could enjoy the love He wanted me to know from Him. So, this message became part of what we shared together this morning and what I can encourage you all to receive when you take the time to yield to your lover's knocking at the door, or nudging for fellowship, or just an answer to a longing of your heart:
Power of Prayer "And this is my prayer: that your love may abound more and more in knowledge and depth of insight, so that you may be able to discern what is best and may be pure and blameless for the day of Christ." Philippians 1:9-10 (NIV)
Prayer Focus: Commanding Faith That Leads to Actionable Results! Matthew 21:21 Jesus replied, "Truly I tell you, if you have faith and do not doubt, not only can you do what was done to the fig tree, but also you can say to this mountain, 'Go, throw yourself into the sea,' and it will be done.
Out of the abundance to revelation that the Lord was dropping into our prayer and praise time; God started shaping a meal plan (so to speak).
Jeremiah 15:16 Amplified Bible
16 Your words were found and I ate them,
And Your words became a joy to me and the delight of my heart;
For I have been called by Your name,
O Lord God of hosts.
We both laughed due to the fullness of Joy experience we were having about how sometimes we want to just eat a snack and settle for that BUT the Father desires us to enjoy a Full 7-Course Meal. Hence, the following message came forth where the lessons signify each course in this meal plan that God was allowing me to scribe on today. Get your bib on, take your plate out, wear your stretchy pants because this meal is going to take a moment to eat – ONE BITE AT A TIME! Don't rush it or it will be like indigestion.
I am reminded of the prophet Ezekiel who was instructed to eat God's word – all of it and make a meal out of it so that he could go to the people God wanted him to go and speak what thus saith the Lord (It was a warning as often prophetic words from the Lord).
Ezekiel 3:1-3 The Message
3 He told me, "Son of man, eat what you see. Eat this book. Then go and speak to the family of Israel."
2-3 As I opened my mouth, he gave me the scroll to eat, saying, "Son of man, eat this book that I am giving you. Make a full meal of it!"
So I ate it. It tasted so good—just like honey.
Well, I pray that the following occurs as the message unfolds through your reading that you will be transformed by the renewing of your mind!
Prayer Declaration:
Ephesians 1:18 Amplified Bible
18 And [I pray] that the eyes of your heart [the very center and core of your being] may be enlightened [flooded with light by the Holy Spirit], so that you will know and cherish the [a]hope [the divine guarantee, the confident expectation] to which He has called you, the riches of His glorious inheritance in the [b]saints (God's people),
1 Corinthians 2:9 Amplified Bible
9 but just as it is written [in Scripture],
"Things which the eye has not seen and the ear has not heard,
And which have not entered the heart of man,
All that God has prepared for those who love Him [who hold Him in affectionate reverence, who obey Him, and who gratefully recognize the benefits that He has bestowed]."
Romans 12:1-2 Amplified Bible
12 [a]Therefore I urge you, [b]brothers and sisters, by the mercies of God, to present your bodies [dedicating all of yourselves, set apart] as a living sacrifice, holy and well-pleasing to God, which is your rational (logical, intelligent) act of worship. 2 And do not be conformed to this world [any longer with its superficial values and customs], but be [c]transformed and progressively changed [as you mature spiritually] by the renewing of your mind [focusing on godly values and ethical attitudes], so that you may prove [for yourselves] what the will of God is, that which is good and acceptable and perfect [in His plan and purpose for you].
Hosea 4:6 Amplified Bible
6 My people are destroyed for lack of knowledge [of My law, where I reveal My will].
Because you [the priestly nation] have rejected knowledge,
I will also reject you from being My priest.
Since you have forgotten the law of your God,
I will also forget your children.
Habakkuk 2:2-3 The Message
2-3 And then God answered: "Write this.
Write what you see.
Write it out in big block letters
so that it can be read on the run.
This vision-message is a witness
pointing to what's coming.
It aches for the coming—it can hardly wait!
And it doesn't lie.
If it seems slow in coming, wait.
It's on its way. It will come right on time.
2 Chronicles 7:14 Amplified Bible
14 and My people, who are called by My Name, humble themselves, and pray and seek (crave, require as a necessity) My face and turn from their wicked ways, then I will hear [them] from heaven, and forgive their sin and heal their land.
Psalm 19:14 Amplified Bible
14 Let the words of my mouth and the meditation of my heart
Be acceptable and pleasing in Your sight,
O Lord, my [firm, immovable] rock and my Redeemer.
1 Corinthians 15:58 Amplified Bible
58 Therefore, my beloved brothers and sisters, be steadfast, immovable, always excelling in the work of the Lord [always doing your best and doing more than is needed], being continually aware that your labor [even to the point of exhaustion] in the Lord is not futile nor wasted [it is never without purpose].
Joshua 1:8 Amplified Bible
8 This Book of the Law shall not depart from your mouth, but you shall read [and meditate on] it day and night, so that you may be careful to do [everything] in accordance with all that is written in it; for then you will make your way prosperous, and then you will be [a]successful.
Isaiah 55:11 Amplified Bible
11 So will My word be which goes out of My mouth;
It will not return to Me void (useless, without result),
Without accomplishing what I desire,
And without succeeding in the matter for which I sent it.
Philippians 4:8Amplified Bible
8 Finally, [a]believers, whatever is true, whatever is honorable and worthy of respect, whatever is right and confirmed by God's word, whatever is pure and wholesome, whatever is lovely and brings peace, whatever is admirable and of good repute; if there is any excellence, if there is anything worthy of praise, think continually on these things [center your mind on them, and implant them in your heart].
2 Corinthians 13:14 King James Version
14 The grace of the Lord Jesus Christ, and the love of God, and the communion of the Holy Ghost, be with you all. Amen.
The following is the development of a 7-course meal plan as God spoke it to my heart with each course laid out as a lesson.
Allow this meal to strengthen and encourage; let the Joy of the Lord be your strength now and forevermore.
Nehemiah 8:10 New International Version
Nehemiah said, "Go and enjoy choice food and sweet drinks, and send some to those who have nothing prepared. This day is holy to our Lord. Do not grieve, for the joy of the Lord is your strength."
Faith Spoke(Speaks) and it was(is) so!
Matthew 21 New International Version
Jesus Curses a Fig Tree
18 Early in the morning, as Jesus was on his way back to the city, he was hungry. 19 Seeing a fig tree by the road, he went up to it but found nothing on it except leaves. Then he said to it, "May you never bear fruit again!" Immediately the tree withered.
20 When the disciples saw this, they were amazed. "How did the fig tree wither so quickly?" they asked.
21 Jesus replied, "Truly I tell you, if you have faith and do not doubt, not only can you do what was done to the fig tree, but also you can say to this mountain, 'Go, throw yourself into the sea,' and it will be done. 22 If you believe, you will receive whatever you ask for in prayer."
Lesson 1 Speak to the Fig Trees and Mountains to alter your current environment and change your landscape to where the pathway is clear for life and that life to be more abundant!
Jesus and the others were walking along a path in their life's journey when Jesus DISCERNED that the Fig Tree was a blight, distraction, roadblock, poison, and a fruitless object in their path.
It is messed up when Jesus is hungry and comes to get a meal but low and behold there is NO Fruit! Jesus was like (I paraphrase – oh you want to tempt me like you going to provide me some sustenance to quench my hunger but when I actually come up on you I see you are nothing but an empty vessel. I am not about that life, matter of fact you don't have any life in you so I curse you to never present yourself to anyone else like you are going to be a haven to get something to eat! I will not have that not on my watch).
So, Jesus action was instead of ignoring that Fig Tree or that item in their path that would NEVER YIELD LIFE; Jesus spoke to it and it dried up to never exist as a hindrance or object in that pathway again. Like our instructor, Jesus, we must not ignore the items in our pathway on this life journey that bears no good for us and will never be productive. We must take the authority that Jesus entrusted us to use and command that Fig Tree to never matter again. Immediately that tree withered and in our lives every fruitless Fig Tree – (situation that is harmful, poisonous, distraction, non-productive, and situation that is not reciprocating that which you need to continue to live life that will thrive, sustain, and prosper) – all of that we must command, take authority, and responsibility for our own lives to make sure all of those fruitless Fig Trees are out of our life's path. Once we do that and really resolve to not indulge fruitless trees that were creeping up in our life to wreak havoc or yield nothingness; then we can make room in our life to have fruit bearing trees that will sustain, preserve, and prosper us along our journey. Furthermore in this story Jesus reminds us that when He (Faith) Speaks mountains will uproot and throw itself into the sea out of our way.
Homework: Additional, words of truth where we faith moves mountains to review, absorb, and digest. Source: https://bible.knowing-jesus.com/topics/Faith-Moving-Mountains
Are we in a toxic environment, one that is full of blockages (like a mountain). If we focus on the mountain(s) before us; we will never realize the vision that Jesus desires we walk in. As believers of Him (The Word of Truth and Embodiment of Faith); there should be no reason we do not replicate what He instructs to become a manifested reality for our lives. If there is some type of hindrance set before us then Jesus taught us how to act accordingly.
First, we need to check our Faith. Are we operating in even a tiny fraction of faith that could compare to the size of a mustard seed? If we have an ounce of that type of total commitment in God and His word that a mustard seed presents; Jesus said our Faith can become the force to move mountains.
So, do you believe?
More importantly, do you believe without any doubt? Do you hold any reservation in your heart that what you ask can be accomplished? If there is a small part in you that fears, doubts, and mistrusts God's word of truth then your requests are null and void.
Then we must take action. It is not good enough to just hear God's word, and believe God's word; the final piece to your visible change is taking action! Jesus said if you but "speak" to the mountain that object that was in your way would get up out of your way and casts itself into the sea.
Now, how awesome is that! We have mountain moving faith as a weapon of our warfare so it is time for us to walk like victors and not wimps.
One last thing our Faith is a living, breathing, miracle who at His command things happen! So, Jesus solidified His word to the disciples that like previously when I spoke to the Fig Tree to wither up and it immediately did so; you too have this same ability within you! Let us not forget whose we are so that we can always remember what to do when faced with obstacles in our way!
Testimony is there to give us a reminder to have a backbone for when we experience difficulties because trials, roadblocks, and mountains are always going to present itself in our pathway.
We have the power to choose.
What say ye?
Are you siding with FAITH or Fear? FAITH or Doubt? FAITH or Fruitless Fig Tree? FAITH or Mountains in our way?
As for me and my house we will serve and choose the Lord!
God's word on the matter should always be the final say so on something so if He says a mountain can move out of our way then we should take comfort in knowing He does not lie. God would never steer us in a manner to harm us or something that would overtake us. He only wants us to believe Him and by Faith and Obedience know that His word is without reproach. God's desire is that we walk in Kingdom principles because if we subscribe to be followers of HIS WORD, then we should be directed by those principles. This is the inheritance that we receive and pass down through our lineage that the TRUTH never alters and FAITH should always remain constant to grasp and actively pursue what God's word says.
2 Samuel 22:31 New International Version
31 "As for God, his way is perfect:
The Lord's word is flawless;
he shields all who take refuge in him.
Psalm 119:105-112 The Message
105-112 By your words I can see where I'm going;
they throw a beam of light on my dark path.
I've committed myself and I'll never turn back
from living by your righteous order.
Everything's falling apart on me, God;
put me together again with your Word.
Adorn me with your finest sayings, God;
teach me your holy rules.
My life is as close as my own hands,
but I don't forget what you have revealed.
The wicked do their best to throw me off track,
but I don't swerve an inch from your course.
I inherited your book on living; it's mine forever—
what a gift! And how happy it makes me!
I concentrate on doing exactly what you say—
I always have and always will.
Psalm 33:11 New International Version
11 But the plans of the Lord stand firm forever,
the purposes of his heart through all generations.
FAITH Speaks and it is so!
Lesson 2 Press through until you reach your destination where immediate healing and unfolding resurrection life is witnessed! It is yours if you believe it to be so! N.O.W. = New-Beginnings is our Witness!
Mark 5:21-43 NIV
Jesus Raises a Dead Girl and Heals a Sick Woman
"21 When Jesus had again crossed over by boat to the other side of the lake, a large crowd gathered around him while he was by the lake. 22 Then one of the synagogue leaders, named Jairus, came, and when he saw Jesus, he fell at his feet. 23 He pleaded earnestly with him, "My little daughter is dying. Please come and put your hands on her so that she will be healed and live." 24 So Jesus went with him.
A large crowd followed and pressed around him. 25 And a woman was there who had been subject to bleeding for twelve years. 26 She had suffered a great deal under the care of many doctors and had spent all she had, yet instead of getting better she grew worse. 27 When she heard about Jesus, she came up behind him in the crowd and touched his cloak, 28 because she thought, "If I just touch his clothes, I will be healed." 29 Immediately her bleeding stopped and she felt in her body that she was freed from her suffering.
30 At once Jesus realized that power had gone out from him. He turned around in the crowd and asked, "Who touched my clothes?"
31 "You see the people crowding against you," his disciples answered, "and yet you can ask, 'Who touched me?' "
32 But Jesus kept looking around to see who had done it. 33 Then the woman, knowing what had happened to her, came and fell at his feet and, trembling with fear, told him the whole truth. 34 He said to her, "Daughter, your faith has healed you. Go in peace and be freed from your suffering."
35 While Jesus was still speaking, some people came from the house of Jairus, the synagogue leader. "Your daughter is dead," they said. "Why bother the teacher anymore?"
36 Overhearing[c] what they said, Jesus told him, "Don't be afraid; just believe."
37 He did not let anyone follow him except Peter, James and John the brother of James. 38 When they came to the home of the synagogue leader, Jesus saw a commotion, with people crying and wailing loudly. 39 He went in and said to them, "Why all this commotion and wailing? The child is not dead but asleep." 40 But they laughed at him.
After he put them all out, he took the child's father and mother and the disciples who were with him, and went in where the child was. 41 He took her by the hand and said to her, "Talitha koum!" (which means "Little girl, I say to you, get up!"). 42 Immediately the girl stood up and began to walk around (she was twelve years old). At this they were completely astonished. 43 He gave strict orders not to let anyone know about this, and told them to give her something to eat."
FAITH Speaks and it is so!
There is so much our Father wants us to learn. Do you realize He is taking us through a Seven-Course Meal (instead of always settling for Fast Food or the Side Dish) we can never go hungry again when we open up the door and allow Him in to sup (fellowship).
Okay, first a lot of us want a "cross-over" moment. Well, Jesus did just that. He changed His posture and position and crossed over to the other side where miracles, blessings, healing, resurrection, and witnessing of the overcoming testimony would occur. If none of this is happening in your daily life; then perhaps you need to get inside the boat and cross over the water to the other side. Basically, you need to actively change how you are doing things and what your environment is currently. Perhaps a suggestion is to check what you allow to speak to you on a daily basis because what we daily intake will result in how we think and ultimately how our lives unfold. If you are in a toxic environment then get up and out to move to the other side where YOUR Blessings, Healing, and Life-Changing moment occurs.
Secondly, don't be too high and mighty or as the saying goes "too proud to beg." Now, Jairus was a leader and had high respect and status amongst those in the Synagogue. Jairus was setting the stage to receive his blessings. He humbly came to Jesus, being a leader himself, he didn't approach Jesus in a proud, arrogant manner but on the contrary he submitted to the authority he recognized that Jesus possessed to alter circumstances. I am reminded of a truth found in Matthew that exemplifies this type of scenario.
Matthew 5:5 Amplified Bible
5 "Blessed [inwardly peaceful, spiritually secure, worthy of respect] are the [a]gentle [the kind-hearted, the sweet-spirited, the self-controlled], for they will inherit the earth.
What happens when the mighty fall?
What happens when the proud go through?
So, just think about all who are going through now with job loss, with financial crisis, with health concerns, with never before plight and devastation. I am sure some who felt they were always going to be in a secure place; did not expect that a worldwide Pandemic would change their life so drastically. Everyone is feeling the impact of loss now. Everyone, regardless of what station in life you thought you held or do hold can be influenced by a deadly virus that has no respect of persons. From the President of the United States to a teacher to a health care worker to a child; all can be exposed to this deadly virus and can suffer losses.
So, what happens now and what will we do when we get pushed to a wall where there is seemingly not an out?
Did you notice that Jairus HUMBLED himself at the feet of Jesus to plead for his daughter. Have you gotten desperate enough to humbly make your request known to the Lord because that which you love is dying?
Keep in mind that he didn't just ask Jesus without knowing that Jesus could answer his request; his EXPECTATION was that Jesus would heal his daughter. So, that means when we do make our request known and put it out there before the Father let us first not be too proud and secondly let us not seek out Jesus help without faith. Unbelief makes our desperate pleas and request null and void.
Once Jairus laid his heart out there not thinking how he would look in a crowd of his peers; Jesus without hesitation agreed to meet his need.
Okay, but here is the challenge, roadblock, distraction, and obstacle that will come when we are on our journey to receive a miracle, breakthrough, blessing, and life-altering moment(s).
The CROWD.
So, on the journey to have Jesus heal his daughter there is a crowd full of people who also all have their own special need requests. And would you not know it that there was a woman with an issue of blood for 12 years in that crowd on the same day Jairus was pleading for the life of his daughter. This woman had her own agenda she was pleading too and going to seek Jesus help to cause a stoppage for her own disease.
Here is the thing; everybody wants something from Jesus so what are you going to do when He stops to help another in need while you two are on your way to cure your loved one?
Are you thinking Jesus, "What about me; where is my deliverance, where is my healing, everyone else getting their prayers answered, so why is mine not happening right now?"
Now, in defense of the woman with an issue of blood for 12 years basically she's desperate too! She is in the same position Jairus is in with nothing to loose and believing that if she could just get to Jesus she could also receive her life-changing miracle.
She had done everything in her own strength for 12 long years to the point of being bankrupt in her finances, spirit, and body. She did not care that in those days and time women who are bleeding should separate themselves and are considered unclean (outcasts). She did not care about the optics of it all how it would look for her to grab onto Jesus clothes for the opportunity that she could have her own personal miracle. I am just thinking she had probably withered into a frail and weaken state because like this woman I have too had issues with heavy blood loss as a woman for years and this can cause you to be anemic (low-blood, low-energy, and at one point in need of a blood transfusion). Desperate times cause for desperate measures.
ARE YOU Desperate for a life-chagning miracle?
See this desperate woman had her faith stirred. She had "HEARD" about Jesus.
He that hath an ear let them hear what the spirit is saying to his people.
She took it to heart that Jesus is and was her answer. She thought if I could scratch my way through this crowd even if on my hands and knees to touch his hem I can be made whole. Think about it where is a hem located? Is not that at the bottom of a garment? She was probably so weak from blood loss that her only position would had been on the ground pulling herself through that crowd unnoticed by others and probably getting a little trampled but determined whatever the bumps, bruises, or obstacles she had to make it to touch Jesus hem she was going to endure until she could get to her end goal. She just wanted ONE Touch from Jesus so she could finally be free from her medical condition. She was desperate! She was depraved of thriving life! She was deranged (probably by an onlooker)! She was doomed if nothing changed for her! She was dying!
Do you feel like you are going through a death walk? Is nothing positive happening for you? Don't fret just continue on reading because like this woman it only too just ONE Touch of Jesus clothes to become made completely whole.
So, along with all of those gloomy "D's" going on in her life the one most important and life-changing message in her heart was she was DETERMINED!
She reached her destination and touched Jesus clothes and immediately she was healed. That is the kind of determined desperation we must be driven to Jesus for our own life-altering moment. Not only did the bleeding stop but after Jesus SPOKE to her directly her entire life was liberated.
Again, when we encounter Jesus who speaks directly HIS word of truth to us this is the message we need to take to our hearts. We need to meditate day and night on what His word says. So, this woman (no name given but you can insert your name because if you have gone through something for years and need to be free then this is the word Jesus is speaking to you – So, I am inserting my name Miriam).
I know when Jesus spoke to her and Me then I am liberated form ALL of my sufferings. Do you believe that? She did and received an INSTANT life altering change of her circumstance and her journey would be forever be different. This too is for you, me, and all of us RIGHT NOW!
Time to be truly set free!
John 8:36 Amplified Bible
36 So if the Son makes you free, then you are unquestionably free.
Keep this in mind and please get rid of this distraction that Jesus is not concerned about you.
Look, in this word for you today; even though Jesus was on a mission to heal Jairus daughter; you are important too! Don't think that Jesus can't multitask. He will not ignore you when you reach out and touch his clothes – when you are desperate, bold enough, and faithful enough to make Him stop – JESUS will stop and acknowledge you, turn directly to you, and speak to your situation releasing you from all the years of suffering you endured previously.
Faith Speaks and so it is!
Back to Jairus and his desire for Jesus to simply touch his daughter.
Well, would you not know it if you where the Jairus in this story pleading for the life of a loved one that the great physician would get stopped to assist another and your daughter would die (or so that is what fear, doubt, and naysayers would have you believe).
The plot thickens…
ARE YOU READY FOR YOUR OWN MIRACLE?
Jesus ignored them (the people that came from Jairus home to tell him that his daughter died) and informed Jairus to do the same (just say NO to doubt, unbelief, and fear).
Why?
Jesus name is above every name – even above the name of death.
Jesus knows His position in creation. Jesus does not doubt His ability to be faithful to those who are faithful to Him. So, don't let the distraction or temporary setback deter you from believing in the resurrection power of Jesus happening in and for your life. What must happen for this miracle to be witnessed is a removal of all doubt. So, Jesus in His wisdom cleared the pathway and house of all contrary to Faith.
Interestingly, Jesus only had him and including 4 others go with Him on the journey to witness resurrection anointing and life rebirthing.
I mentioned that because the number 5 I have always heard is the number of grace.
Jesus was about to give Jairus some grace (unmerited favor).
Jesus was doing Jairus a favor. Isn't it further interesting that when we do favors for people that it is often done in secret and just because we can and we love them.
No one has to know about it, it is just part of life that we bestow a gift without someone actually earning it just because we care, we love, and we want to.
Now, if we as humans can do that for other humans; how much more does GRACE play into the mind and actions of our Lord and Savior when it comes to us.
I want to take a moment to mention another person of faith (Paul) who had a challenge or roadblock put into his life but instead of focusing on that which could have been a "woo is me moment" he focused on the WOW of God for his life (WOW = Wonders followed by signs, Overcoming Victorious Testimony, and Witness of Miracles for him and others). Let's just review about this father of our faith walk in the following truth:
MY GRACE (FAVOR) is Sufficient!
2 Corinthians 12:9-10 The Message
7-10 Because of the extravagance of those revelations, and so I wouldn't get a big head, I was given the gift of a handicap to keep me in constant touch with my limitations. Satan's angel did his best to get me down; what he in fact did was push me to my knees. No danger then of walking around high and mighty! At first I didn't think of it as a gift, and begged God to remove it. Three times I did that, and then he told me,
My grace is enough; it's all you need.
My strength comes into its own in your weakness.
Once I heard that, I was glad to let it happen. I quit focusing on the handicap and began appreciating the gift. It was a case of Christ's strength moving in on my weakness. Now I take limitations in stride, and with good cheer, these limitations that cut me down to size—abuse, accidents, opposition, bad breaks. I just let Christ take over! And so the weaker I get, the stronger I become.
Faith Speaks and it is so!
So, Jesus was doing Jairus a favor and reminded him to remain focus on Jesus and not what anyone else was trying to speak in his ear with a message of doom and death about his daughter.
Jesus assured Jairus who heard him and got a faith booster in the midst of the journey that Jesus grace is sufficient even in his lowest time where the news of death has been shared; Jesus brought Jairus back to his faith walk and reminded him I GOT YOU SO YOU DON'T BE AFRAID!
When you have dug deep to believe with God that all things are possible; you will make straight the pathway for your deliverance, blessing, and miracle. There is NO ROOM for the faithless. Get rid of them so you can get what you need to thrive anew. Make room for God to Expand your borders into a realm of possibilities and miracle manifestations!
Jesus and the posse (5 of them – number of grace) went to the house clearing the way of any naysayers and doubters ensuring that the environment was set for resurrection power to be witnessed.
Now, this is another eye-opening ah ha moment.
God uses the foolish to confound the wise!
God does ALL things decently and in order too.
Why do you think He explains that it took 7 days for creation? I am sure He could have spoke all things into existence at once because He is God. He wanted to show us the progression of life creation. He wanted to provide us the blueprint for patience to receive the much anticipated final product. God is so awesome that everything He does has a purpose and is a teaching moment. Just ask Him for the deeper meaning and He will reveal His secrets to you.
Back to the magnificent seven!
There were seven in the room for the miracle to happen. Seven meaning the number of perfection (the number of God). And beyond that 7 is the number symbolizing God's creative power. In the Beginning God took 7 days to create. God wanted His creation to be established in that daughter's bedroom and the only witnesses were those who believed that God would speak and it would be so! God is in control of all things He governs meticulously over His creation. He will not allow anything take credit for HIS work and when He works He does it to perfection!
Hallelujah!
Glory to you God!
Faith Speaks and it is so!
"Talitha koum!" Little girl get up!
Oh my God! There is power, power wonder-working power in the Blood of the Lamb! I am so excited about God's word today. Singing there is power, power wonder-working power in the precious Blood of the Lamb!
So, Faith is the substance of things hoped for and the evidence of the unseen!
Homework: Read Book of Hebrews Chapter 11
Focus: The whole message let it speak to you and build up your personal faith arsenal
Hebrews 11 King James Version Verse 1 Now faith is the substance of things hoped for, the evidence of things not seen.
Are we like this one who was/is seemingly DEAD or Dead to the world laying in our tomb of lifelessness? Are we on our sickbed of affliction? Are we just like a zombie mindless without hope?
What kind of state of mind do you currently have; because, if you are lacking faith stay plugged in to the rest of this message to get the catalytic spark you need to be reviewed again. Today you will receive the C. P. R. (Critical Power Resuscitation) you need because your 911 call has been heard and answered by God.
Yes, it was Cold Blue with a doctor's order for stat emergency medical treatment. So, Dr. Jesus did His thing and provided the action and spoken word prescription for that lifeless body of Jairus daughter.
Jesus has now REACHED out to you, to me, to us today and taken us by the hand and spoken to us Little girl (little one) get up!
3 steps to complete wholeness through God's redemptive power of resurrection (In my search for the number three Biblically I found in one source it often symbolizes harmony, unity of God the Father, God the Son, and God the Holy Spirit; a completeness, reference in eternal life as Jesus rose in three days, like the transfiguration – Source: http://numerology.center/biblical_numbers_number_3.php#:~:text=Number%203%20is%20one%20of,God's%20presence%20and%20of%20completeness.&text=Number%203%20is%20the%20number,%E2%80%9D%20Peter%2C%20John%20and%20James.)
What 3-step actions did Jesus do to answer the faithful request of Jairus for His daughter?
Step 1 Jesus took the girls hand – she got connected to the power source to get her life-giving electric charge.
Step 2 Jesus spoke life into existence! Faith comes by hearing and hearing the word of the Lord.
Step 3 Jesus gave follow-up instructions for how to proceed for sustaining this life altering event that happened in Jairus daughter and for her parents/posse who witnessed the miracle.
Faith Truths to live by as a pattern for our lives:
Romans 10:17 Amplified Bible
17 So faith comes from hearing [what is told], and what is heard comes by the [preaching of the] message concerning Christ.
Hebrews 11:6 King James Version
6 But without faith it is impossible to please him: for he that cometh to God must believe that he is, and that he is a rewarder of them that diligently seek him.
Realize that we wrestle not against flesh and blood but spiritual wickedness in high places. The enemy wants to block your blessings. Read about the account about the Angelic war in Heaven:
Revelation 12 Amplified Bible – Don't be deceived God will fight your battles!
The Angel, Michael
7 And war broke out in heaven, Michael [the archangel] and his angels waging war with the dragon. The dragon and his angels fought, 8 but they were not strong enough and did not prevail, and there was no longer a place found for them in heaven. 9 And the great dragon was thrown down, the age-old serpent who is called the [d]devil and Satan, he who continually deceives and seduces the entire inhabited world; he was thrown down to the earth, and his angels were thrown down with him. 10 Then I heard a loud voice in heaven, saying,
"Now the salvation, and the power, and the kingdom (dominion, reign) of our God, and the authority of His Christ have come; for the [e]accuser of our [believing] brothers and sisters has been thrown down [at last], he who accuses them and keeps bringing charges [of sinful behavior] against them before our God day and night. 11 And they overcame and conquered him because of the blood of the Lamb and because of the word of their testimony, for they did not love their life and renounce their faith even when faced with death. 12 Therefore rejoice, O heavens and you who dwell in them [in the presence of God]. Woe to the earth and the sea, because the devil has come down to you in great wrath, knowing that he has only a short time [remaining]!"
The struggle is real but we are overcomers!
Therefore, come prepared clothed in your victory garment! God has provided the fashion layout in His word for how we should be cloaked when dealing with any spiritual warfare.
Did you know God is the most prolific fashion designer in all the worlds?
Ephesian 5:10-18 King James Version
10 Finally, my brethren, be strong in the Lord, and in the power of his might.
11 Put on the whole armour of God, that ye may be able to stand against the wiles of the devil.
12 For we wrestle not against flesh and blood, but against principalities, against powers, against the rulers of the darkness of this world, against spiritual wickedness in high places.
13 Wherefore take unto you the whole armour of God, that ye may be able to withstand in the evil day, and having done all, to stand.
14 Stand therefore, having your loins girt about with truth, and having on the breastplate of righteousness;
15 And your feet shod with the preparation of the gospel of peace;
16 Above all, taking the shield of faith, wherewith ye shall be able to quench all the fiery darts of the wicked.
17 And take the helmet of salvation, and the sword of the Spirit, which is the word of God:
18 Praying always with all prayer and supplication in the Spirit, and watching thereunto with all perseverance and supplication for all saints;
Faith Speaks and it is so!
He is the creator of life and commanded death to leave this girl and in that same moment instructed her to get up out of the deathstate to live again. IMMEDIATELY this 12 year old girl got up and walked around. She is a living, breathing, miracle and an overcoming testimony for all who witnessed.
Can you say an unspeakable JOY that this world but only Jesus could give the parents?
Just like these parents who lived in the day when Jesus performed this miracle, we too can experience such Joy and significant wonders in our own lives N.O.W. = New-Beginnings is our Witness! Faith is part of our toolkit so let us use it as a resource. We need to have personal victories to build up our faith-walk on a regular basis.
1 Peter 1:7-9 GOD'S WORD Translation
7 The purpose of these troubles is to test your faith as fire tests how genuine gold is. Your faith is more precious than gold, and by passing the test, it gives praise, glory, and honor to God. This will happen when Jesus Christ appears again.
8 Although you have never seen Christ, you love him. You don't see him now, but you believe in him. You are extremely happy with joy and praise that can hardly be expressed in words 9 as you obtain the salvation that is the goal of your faith.
Faith Speaks and so it is!
Now, I thought it interesting that the girl's age was mentioned? She was 12 years old.
Why was her age of 12 important to mention?
I was thinking okay she was at the cusps of change. Perhaps about to grow into her womanhood? Perhaps knowing that as a youth she did youthful things but when she grew out of the childish things she would now start walking into more wisdom and adultlike mannerisms?
Again I asked to myself and God why was 12 so significant to mention?. So, I Googled the number 12 and this is what was uncovered in my search:
What does the number 12 represent biblically?
In the most of cases number 12 is actually a representation of authority and perfection. This number can also represent the church and faith in general. It can be also used as a symbol of divine rule, actually the symbol of the perfect government of God.
Source: https://angelnumber.org/what-does-the-number-12-mean-in-the-bible/
So, to me this is so crucial that God is the creator of all things, because He is a great scientist, mathematician, and tactician.
There is nothing new under the sun that He is not aware of and He does not make haphazard decisions.
Ecclesiastes 1:9 Amplified Bible
9 That which has been is that which will be [again],
And that which has been done is that which will be done again.
So there is nothing new under the sun.
How key it is that God's authoritative perfected faith would be on display in Jairus daughter's bedroom for a few to witness?
How awesome is He that God brings divine interventions into our lives if we seek Him!
He will do it on our behalf as a favor to us because He loves us with unconditional love and just like blessing us with perfected grace and mercy. He bestows upon us a dose of His unconditional love, favor, mercy every day (every morning). For His lovingkindness, I am so thankful and wake up thanking the Lord everyday!
Lamentations 3:22-23 King James Version
22 It is of the Lord's mercies that we are not consumed, because his compassions fail not.
23 They are new every morning: great is thy faithfulness.
Additionally, I must remind us that the Lord is our Shepherd so we shall not lack any good thing and matter of fact His grace and mercy continuously runs after to overtake and bless us daily.
So, as we grow in our walk, I would offer the following as a prayer of confession to speak over our lives regularly!
Psalm 23 Amplified Bible
The Lord, the Psalmist's Shepherd.
A Psalm of David.
23 The Lord is my Shepherd [to feed, to guide and to shield me],
I shall not want.
2
He lets me lie down in green pastures;
He leads me beside the still and quiet waters.
3
He refreshes and restores my soul (life);
He leads me in the paths of righteousness
for His name's sake.
4
Even though I walk through the [sunless] [a]valley of the shadow of death,
I fear no evil, for You are with me;
Your rod [to protect] and Your staff [to guide], they comfort and console me.
5
You prepare a table before me in the presence of my enemies.
You have anointed and refreshed my head with [b]oil;
My cup overflows.
6
Surely goodness and mercy and unfailing love shall follow me all the days of my life,
And I shall dwell forever [throughout all my days] in the house and in the presence of the Lord.
Faith Speaks and so it is!
Jesus who is Faith personified, walks in that same authority and bestows us with the Holy Spirit so we too can operate with this same confidence, authority, and boldness. We can speak to mountains, fig trees, push our way through crowds, and believe in resurrection power to raise the seemingly dead back to life. This is our inheritance! God tells this is the truth that we should base our life upon so, let me remind you this is who we are, we are more than a conqueror and if we have a small mustard seed of faith this can be nurtured to be a mountain mover seed of faith!
Mark 16:17-18 New International Version
17 And these signs will accompany those who believe: In my name they will drive out demons; they will speak in new tongues; 18 they will pick up snakes with their hands; and when they drink deadly poison, it will not hurt them at all; they will place their hands on sick people, and they will get well."
Romans 8:31-39 New International Version
More Than Conquerors
31 What, then, shall we say in response to these things? If God is for us, who can be against us? 32 He who did not spare his own Son, but gave him up for us all—how will he not also, along with him, graciously give us all things? 33 Who will bring any charge against those whom God has chosen? It is God who justifies. 34 Who then is the one who condemns? No one. Christ Jesus who died—more than that, who was raised to life—is at the right hand of God and is also interceding for us. 35 Who shall separate us from the love of Christ? Shall trouble or hardship or persecution or famine or nakedness or danger or sword? 36 As it is written:
"For your sake we face death all day long;
we are considered as sheep to be slaughtered."[a]
37 No, in all these things we are more than conquerors through him who loved us. 38 For I am convinced that neither death nor life, neither angels nor demons,[b] neither the present nor the future, nor any powers, 39 neither height nor depth, nor anything else in all creation, will be able to separate us from the love of God that is in Christ Jesus our Lord.
All we need is mustard seed faith to move mountains!
Matthew 17:20 New International Version
20 He replied, "Because you have so little faith. Truly I tell you, if you have faith as small as a mustard seed, you can say to this mountain, 'Move from here to there,' and it will move. Nothing will be impossible for you."
Just a FYI how large is a mustard seed?
The seeds are about 1 to 2 millimeters
"Mustard seeds are the small round seeds of various mustard plants. The seeds are usually about 1 to 2 millimetres (0.039 to 0.079 in) in diameter and may be colored from yellowish white to black."
Mustard seed – Wikipediaen.wikipedia.org › wiki › Mustard_seed
Faith Speaks and so it is!
One more important key factor in this truth is when you and I become delivered; it is important to not let doubt creep back in to pollute our miracle and to actively eat nutrients that will continue to support a renewed body that has been revived out of death into the marvelous light.
Jesus strictly instructs the participants to allow this miracle to remain among them and to now feed the little girl.
Jesus reminded us previously how important it is to protect the seeds (our Faith) through His message in The Parable of the Sower found in the Book of Matthew Chapter 13.
Homework: Matthew 13 New International Version
Focus Scriptures: Matthew 13:18-23 New International Version
18 "Listen then to what the parable of the sower means: 19 When anyone hears the message about the kingdom and does not understand it, the evil one comes and snatches away what was sown in their heart. This is the seed sown along the path. 20 The seed falling on rocky ground refers to someone who hears the word and at once receives it with joy. 21 But since they have no root, they last only a short time. When trouble or persecution comes because of the word, they quickly fall away. 22 The seed falling among the thorns refers to someone who hears the word, but the worries of this life and the deceitfulness of wealth choke the word, making it unfruitful. 23 But the seed falling on good soil refers to someone who hears the word and understands it. This is the one who produces a crop, yielding a hundred, sixty or thirty times what was sown."
So what does this all mean and why did Jesus instruct to not share what had happened to Jairus daughter?
Sometimes we are so overjoyed and zealous about what God has done in our life that while we are still in the midst of walking in the miracle and revelation we "spill the beans" and then doubters, haters, and naysayers try to convince you that you are crazy, that God did not really do that life-changing good work for you, that what you experienced personally is not real.
If we expose all of the awesome wonders that God blesses us with favor sometimes it seems this AWE moment is just a thing to take for granted.
We become soiled to the "childlike faith" that we should always have humbly while in service to our God. It somehow diminishes the effectual fervency of our request.
Additionally, if we do not immediately and continually feed upon "God's word of Truth" and remove out of our life lies of falsehood; we may revert back to that death state.
So it's important to watch our surroundings, environment, and dwellings of our mind.
We must be diligent with seeking God daily through prayer and supplication.
Meaning we have relationship with God (we talk and we listen that is the prayer portion) and then we have fellowship with God (we feed upon HIS WORD of truth meditating on it day and night – that's the supplication or eating of good food).
One last reminder; remember to always stay alert. Always watch over your blessings that the Lord gives to you. Cherish every moment, every blessing, every scenario that you have walked in faith and are an overcomer; please don't allow the enemy to catch you off guard and revert you back into a state of doubt, fear, and death.
Don't disobey and get slack while walking in faith!
1 Peter 5: 6-11 Amplified Bible
6 Therefore humble yourselves under the mighty hand of God [set aside self-righteous pride], so that He may exalt you [to a place of honor in His service] at the appropriate time, 7 casting all your cares [all your anxieties, all your worries, and all your concerns, once and for all] on Him, for He cares about you [with deepest affection, and watches over you very carefully]. 8 Be sober [well balanced and self-disciplined], be alert and cautious at all times. That enemy of yours, the devil, prowls around like a roaring lion [fiercely hungry], seeking someone to devour. 9 But resist him, be firm in your faith [against his attack—rooted, established, immovable], knowing that the same experiences of suffering are being experienced by your brothers and sisters throughout the world. [You do not suffer alone.] 10 After you have suffered for a little while, the God of all grace [who imparts His blessing and favor], who called you to His own eternal glory in Christ, will Himself complete, confirm, strengthen, and establish you [making you what you ought to be]. 11 To Him be dominion (power, authority, sovereignty) forever and ever. Amen.
Faith Speaks and so it is!
Lesson 3 We are empowered through the Holy Spirt to have the same authority as Jesus; so let us walk, talk, and act like it!
Homework: Read ACTS Chapter 1
Focus Scripture: Acts 1:8
8 But you will receive power when the Holy Spirit comes on you; and you will be my witnesses in Jerusalem, and in all Judea and Samaria, and to the ends of the earth."
Jesus walked on this earth to testify of God His Father desire for His creation.
Jesus is Faith and Obedience.
Jesus granted to us this same legacy that people called by His name would operate in this same spirit and thus empowered us through the living Holy Spirit.
The Pandemic has been a worldwide wake up call for some. Those who are God's Sheep should not be afraid nor deafen to His words. We must be more vigilant to pursue God and seek to have His word of truth manifested in and through this world. We can't do that if we are feeble, faithless, and forgetful.
Let us be careful not to focus on what's going on so much with the people of the world that we lose sight of God and His faithfulness to those who obey Him at His word.
1 John 2:17 The Message
15-17 Don't love the world's ways. Don't love the world's goods. Love of the world squeezes out love for the Father. Practically everything that goes on in the world—wanting your own way, wanting everything for yourself, wanting to appear important—has nothing to do with the Father. It just isolates you from him. The world and all its wanting, wanting, wanting is on the way out—but whoever does what God wants is set for eternity.
Previously, I shared how Jesus restored the vitality of a woman who had 12 years suffered with an issue of blood and then immediately through her determination she was made whole. Again, the number 12 displaying God's divine governance to perform perfected miracles for His word is true and everything else not aligned with God's word is a lie.
The wonderful benefit that Jesus left all who follow Him is the gift of our Holy Spirit resident. This beautiful truth is so revelatory that God shares how the plans of Him are revealed to those who seek to know the deep wisdom that His Heavenly citizens (Kingdom of God) walk in and enjoy.
Homework: Read I Corinthians Chapter 2
1 Corinthians 2:8-13 Amplified Bible
8 None of the rulers of this age recognized and understood this wisdom; for if they had, they would not have crucified the Lord of glory; 9 but just as it is written [in Scripture],
"Things which the eye has not seen and the ear has not heard,
And which have not entered the heart of man,
All that God has prepared for those who love Him [who hold Him in affectionate reverence, who obey Him, and who gratefully recognize the benefits that He has bestowed]."
10 For God has unveiled them and revealed them to us through the [Holy] Spirit; for the Spirit searches all things [diligently], even [sounding and measuring] the [profound] depths of God [the divine counsels and things far beyond human understanding]. 11 For what person knows the thoughts and motives of a man except the man's spirit within him? So also no one knows the thoughts of God except the Spirit of God. 12 Now we have received, not the spirit of the world, but the [Holy] Spirit who is from God, so that we may know and understand the [wonderful] things freely given to us by God. 13 We also speak of these things, not in words taught or supplied by human wisdom, but in those taught by the Spirit, combining and interpreting spiritual thoughts with spiritual words [for those being guided by the Holy Spirit].
So, how do we get to a level of wise understanding to know what God is speaking to His people?
As God's people, we must continue to feed our faith through daily word consumption.
If we in our bodies need to naturally eat food that is also a nutritional sustenance, how much more is it a requirement to feed our spirit.
Finally, we must not become forgetful.
There must be a hunger and thirst to know God in all of His glory. In the Psalms the writer poetically expresses the heartfelt desire to know God more deeply.
Psalm 42:1-3 Amplified Bible
"As the deer pants [longingly] for the water brooks,
So my [a]soul pants [longingly] for You, O God.
2
My soul (my life, my inner self) thirsts for God, for the living God.
When will I come and see the face of God?
3
My tears have been my food day and night,
While they say to me all day long, "Where is your God?"
God calls us blessed and fulfilled if we have a heart's desire to know Him fervently.
Matthew 5:6 Amplified Bible
6 "Blessed [joyful, nourished by God's goodness] are those who hunger and thirst for righteousness [those who actively seek right standing with God], for they will be [completely] satisfied.
The Message Translation provides such a transparent view of what we actually go through even today, I offer it up as a prayer so that we can truly get honest with our own inner workings, thoughts, preconceived ideas, prejudices, and maybe even misunderstandings of what it means to have a relationship with God. God truly desires to love on His creation and wants us to enjoy all of the benefits He has laid up for us.
It just takes a contrite heart that really realizes that I need redemption, forgiveness, and rebirthing.
Psalm 51:10-17 The Message
7-15 Soak me in your laundry and I'll come out clean,
scrub me and I'll have a snow-white life.
Tune me in to foot-tapping songs,
set these once-broken bones to dancing.
Don't look too close for blemishes,
give me a clean bill of health.
God, make a fresh start in me,
shape a Genesis week from the chaos of my life.
Don't throw me out with the trash,
or fail to breathe holiness in me.
Bring me back from gray exile,
put a fresh wind in my sails!
Give me a job teaching rebels your ways
so the lost can find their way home.
Commute my death sentence, God, my salvation God,
and I'll sing anthems to your life-giving ways.
Unbutton my lips, dear God;
I'll let loose with your praise.
16-17 Going through the motions doesn't please you,
a flawless performance is nothing to you.
I learned God-worship
when my pride was shattered.
Heart-shattered lives ready for love
don't for a moment escape God's notice.
Let us not miss our season for blessings by begrudging the Lord and His favor upon us, faithful obedience is key!
Learn more about why the Children of Israel were cursed 40 years in the wilderness to never get their promise: (one source is as follows – https://www.gotquestions.org/wilderness-wandering.html)
Homework: Joshua Chapters 1-24, Numbers 32:13
Focus: Do you really want to anger the Lord to the point where you miss out of your blessing – you and your generation? Disobedience
Food for Thought: Being unfaithful and taken God's goodness for granted is a sure fire way to spark that type of hardship into your personal life's journey!
Numbers 32:13 King James Version
13 And the Lord's anger was kindled against Israel, and he made them wander in the wilderness forty years, until all the generation, that had done evil in the sight of the Lord, was consumed.
Just to give another insight into numbers in God's word, I was asking why 40 is significant? Well, in some research 40 indicates a time of testing, probation, and/ trial period. God is full of mercy and grace; can you relate to after 40 years He was like, "Hey Israel since you continually turn your back on me and my word; just go ahead and die in this desert land; obviously you do not want to inherit the Promise Land I had already prepared for you since you doubt and act lawlessly against my word – my paraphrase!"
One source I found regarding more insight on the number 40 is as follows:
Sources: https://www.biblestudy.org/bibleref/meaning-of-numbers-in-bible/40.html
So the Question of the day (QOTD): Do you really want to waste your time in a desert wasteland for 40 years of your life; OR are you ready to become liberated from that slave mentality and walk in your destined purpose to live, thrive, and flourish with GOD and all his benefits?
Let's not be like the children of Israel who wandered around in a desert for 40 years until most of them died out because they forgot God. They griped when things got challenging and forgot to lean into God's word of truth but let doubt fester that turned into delay of promise to eventual death in the wilderness to the feeble, faithless, forgetters.
Do not fall into a feeble, faithless, and forgetful state where you die in the wilderness!
The Holy Spirit is constant, daily, and a living resident who strengthens, boosts faith, and reminds us that we our commissioned to walk in power. We are instructed to outreach with the Good News message.
We should shine forth the good news of God's word to all we encounter and also bring some enhanced flavor into an often boring life.
So how do we be light and salt?
Matthew 5:13-16 The Message
Salt and Light
13 "Let me tell you why you are here. You're here to be salt-seasoning that brings out the God-flavors of this earth. If you lose your saltiness, how will people taste godliness? You've lost your usefulness and will end up in the garbage.
14-16 "Here's another way to put it: You're here to be light, bringing out the God-colors in the world. God is not a secret to be kept. We're going public with this, as public as a city on a hill. If I make you light-bearers, you don't think I'm going to hide you under a bucket, do you? I'm putting you on a light stand. Now that I've put you there on a hilltop, on a light stand—shine! Keep open house; be generous with your lives. By opening up to others, you'll prompt people to open up with God, this generous Father in heaven.
We should be the forerunners of light and salt to dispel darkness and infuse savor in this earth.
God requires His people to hear Him, seek Him, and represent Him.
2 Chronicles 7:14 Amplified Bible – We are Commanded
14 and My people, who are called by My Name, humble themselves, and pray and seek (crave, require as a necessity) My face and turn from their wicked ways, then I will hear [them] from heaven, and forgive their sin and heal their land.
Matthew 28:16-20The Message – We are Commissioned
16-17 Meanwhile, the eleven disciples were on their way to Galilee, headed for the mountain Jesus had set for their reunion. The moment they saw him they worshiped him. Some, though, held back, not sure about worship, about risking themselves totally.
18-20 Jesus, undeterred, went right ahead and gave his charge: "God authorized and commanded me to commission you: Go out and train everyone you meet, far and near, in this way of life, marking them by baptism in the threefold name: Father, Son, and Holy Spirit. Then instruct them in the practice of all I have commanded you. I'll be with you as you do this, day after day after day, right up to the end of the age."
Romans 12:1-3 Amplified Bible – We are Christ's Representatives (Changed and not Conformed)
Dedicated Service
12 [a]Therefore I urge you, [b]brothers and sisters, by the mercies of God, to present your bodies [dedicating all of yourselves, set apart] as a living sacrifice, holy and well-pleasing to God, which is your rational (logical, intelligent) act of worship. 2 And do not be conformed to this world [any longer with its superficial values and customs], but be [c]transformed and progressively changed [as you mature spiritually] by the renewing of your mind [focusing on godly values and ethical attitudes], so that you may prove [for yourselves] what the will of God is, that which is good and acceptable and perfect [in His plan and purpose for you].
3 For by the grace [of God] given to me I say to everyone of you not to think more highly of himself [and of his importance and ability] than he ought to think; but to think so as to have sound judgment, as God has apportioned to each a degree of faith [and a purpose designed for service].
Faith Speaks and so it is!
We must rely now moreso than any time in our life on our resident Holy Spirit lest we fall into temptation, torment, and treachery.
John 14:26 Amplified Bible – We are counseled, comforted, and consistent in Christ Jesus with the help of our Holy Spiritual Guide.
26 But the [a]Helper (Comforter, Advocate, Intercessor—Counselor, Strengthener, Standby), the Holy Spirit, whom the Father will send in My name [in My place, to represent Me and act on My behalf], He will teach you all things. And He will help you remember everything that I have told you.
It is crucial that we walk worthy of the election and appointment that we have accepted if we are calling ourselves by His name as Believers in Christ Jesus.
Homework: Marinate on Ephesians Chapter 5
Focus :Ephesian 5:8-20 New International Version
8 For you were once darkness, but now you are light in the Lord. Live as children of light 9 (for the fruit of the light consists in all goodness, righteousness and truth) 10 and find out what pleases the Lord. 11 Have nothing to do with the fruitless deeds of darkness, but rather expose them. 12 It is shameful even to mention what the disobedient do in secret. 13 But everything exposed by the light becomes visible—and everything that is illuminated becomes a light. 14 This is why it is said:
"Wake up, sleeper,
rise from the dead,
and Christ will shine on you."
15 Be very careful, then, how you live—not as unwise but as wise, 16 making the most of every opportunity, because the days are evil. 17 Therefore do not be foolish, but understand what the Lord's will is. 18 Do not get drunk on wine, which leads to debauchery. Instead, be filled with the Spirit, 19 speaking to one another with psalms, hymns, and songs from the Spirit. Sing and make music from your heart to the Lord, 20 always giving thanks to God the Father for everything, in the name of our Lord Jesus Christ.
Faith Speaks and so it is!
Lesson 4 Power of Life and Death in our tongue; We are to edify, exalt, and encourage not debase one another.
Homework: Romans Chapter 14
Focus Scriptures: Romans 14:16-19 New International Version
16 Therefore do not let what you know is good be spoken of as evil. 17 For the kingdom of God is not a matter of eating and drinking, but of righteousness, peace and joy in the Holy Spirit, 18 because anyone who serves Christ in this way is pleasing to God and receives human approval.
19 Let us therefore make every effort to do what leads to peace and to mutual edification.
As I think about this part of the 7 course meal, I am reminded that God is so eloquent in His own manner to share what these current times and conditions we are living through mean and how His people are to respond. So, I offer HIS word of truth in the following.
Faith Speaks and so it is!
1 Thessalonians 5 New International Version
The Day of the Lord
5 Now, brothers and sisters, about times and dates we do not need to write to you, 2 for you know very well that the day of the Lord will come like a thief in the night. 3 While people are saying, "Peace and safety," destruction will come on them suddenly, as labor pains on a pregnant woman, and they will not escape.
4 But you, brothers and sisters, are not in darkness so that this day should surprise you like a thief. 5 You are all children of the light and children of the day. We do not belong to the night or to the darkness. 6 So then, let us not be like others, who are asleep, but let us be awake and sober. 7 For those who sleep, sleep at night, and those who get drunk, get drunk at night. 8 But since we belong to the day, let us be sober, putting on faith and love as a breastplate, and the hope of salvation as a helmet. 9 For God did not appoint us to suffer wrath but to receive salvation through our Lord Jesus Christ. 10 He died for us so that, whether we are awake or asleep, we may live together with him. 11 Therefore encourage one another and build each other up, just as in fact you are doing.
Final Instructions
12 Now we ask you, brothers and sisters, to acknowledge those who work hard among you, who care for you in the Lord and who admonish you. 13 Hold them in the highest regard in love because of their work. Live in peace with each other. 14 And we urge you, brothers and sisters, warn those who are idle and disruptive, encourage the disheartened, help the weak, be patient with everyone. 15 Make sure that nobody pays back wrong for wrong, but always strive to do what is good for each other and for everyone else.
16 Rejoice always, 17 pray continually, 18 give thanks in all circumstances; for this is God's will for you in Christ Jesus.
19 Do not quench the Spirit. 20 Do not treat prophecies with contempt 21 but test them all; hold on to what is good, 22 reject every kind of evil.
23 May God himself, the God of peace, sanctify you through and through. May your whole spirit, soul and body be kept blameless at the coming of our Lord Jesus Christ. 24 The one who calls you is faithful, and he will do it.
25 Brothers and sisters, pray for us. 26 Greet all God's people with a holy kiss. 27 I charge you before the Lord to have this letter read to all the brothers and sisters.
28 The grace of our Lord Jesus Christ be with you.
Faith Speaks and so it is!
So, God has laid out the blueprint of how we should conduct ourselves as His Worldwide ambassador(s). He does not stumble or stammer with his instructions but provides a clear directive.
Proverbs 18:21 King James Version
21 Death and life are in the power of the tongue: and they that love it shall eat the fruit thereof.
It is evident that the "self-fulfilling prophesy" is a reality. How often have you said something personally and it becomes a manifested reality in your life? We must realize that when we were empowered, granted access to God's Kingdom principles, infilled with the Holy Spirit, and born again with God's Creative Resurrection authority; we began to tap into the realm of possibilities hidden from the natural eye. No longer can we operate as non-discipline and irresponsible children. We can no longer settle to live any kind of way and do any thing we "feel" is good. This type of lifestyle is a choice to choose life and death and as for me and my household we choose to serve the Lord! Like Joshua had to draw the line in the sand; a stance is required with your power of choice. So, what say ye?
Joshua 24:14-15 Contemporary English Version – We all have to make a choice here on earth as this will impact our eternal abode!
14 Then Joshua told the people:
Worship the Lord, obey him, and always be faithful. Get rid of the idols your ancestors worshiped when they lived on the other side of the Euphrates River and in Egypt. 15 But if you don't want to worship the Lord, then choose right now! Will you worship the same idols your ancestors did? Or since you're living on land that once belonged to the Amorites, maybe you'll worship their gods. I won't. My family and I are going to worship and obey the Lord!
Yes, God gives us the freedom to make the decision on how we want to conduct and live our life. He allows us to set the stage not only for ourselves; but whatever we decide will also bless or curse our children, their children, and generations to come. So, the question again is whom this day will you choose and what will you choose? God or NOT God? Life or Death?
Deuteronomy 30:15-20 New International Version – The Power of Choice is yours so now what?
15 See, I set before you today life and prosperity, death and destruction. 16 For I command you today to love the Lord your God, to walk in obedience to him, and to keep his commands, decrees and laws; then you will live and increase, and the Lord your God will bless you in the land you are entering to possess.
17 But if your heart turns away and you are not obedient, and if you are drawn away to bow down to other gods and worship them, 18 I declare to you this day that you will certainly be destroyed. You will not live long in the land you are crossing the Jordan to enter and possess.
19 This day I call the heavens and the earth as witnesses against you that I have set before you life and death, blessings and curses. Now choose life, so that you and your children may live 20 and that you may love the Lord your God, listen to his voice, and hold fast to him. For the Lord is your life, and he will give you many years in the land he swore to give to your fathers, Abraham, Isaac and Jacob.
Faith Speaks and so it is!
Some think the Bible is just a great piece of fiction or masterful literally work. Some people think the Bible embodies God's thoughts, works, and promises. I don't know what your thoughts are about the Bible, I can only share that in my personal life; I have testimony upon testimony of how when I read the Bible, certain scripture truths that I embraced by Faith got me results in that His word has never failed to work out for my good.
Homework: Check out this link full of God's word of truth catered just for us showing that God cares for us, has plans for us, and will not forsake us! Source: https://activechristianity.org/19-bible-verses-showing-gods-thoughts-toward-us
So, I can only encourage you that for me; God has never left me or forsaken me EVEN in the worst times I have faced.
I also like to offer up another person's account (similar to the Children of Israel's account and pattern showing how disobedience breeds death, destruction, and destiny dismissal) of when they decided to not heed the commands or word spoken how it impacted their life and their legacy.
Homework: Joshua Chapter 7 – Achan's Choice and the repercussions that followed from that decision.
Focus Scriptures: Joshua 7:10-26
Joshua 7 New International Version – Choices Change outcomes; Consecration often means deleting the bad choice with a fiery consequence.
10 The Lord said to Joshua, "Stand up! What are you doing down on your face? 11 Israel has sinned; they have violated my covenant, which I commanded them to keep. They have taken some of the devoted things; they have stolen, they have lied, they have put them with their own possessions. 12 That is why the Israelites cannot stand against their enemies; they turn their backs and run because they have been made liable to destruction. I will not be with you anymore unless you destroy whatever among you is devoted to destruction.
13 "Go, consecrate the people. Tell them, 'Consecrate yourselves in preparation for tomorrow; for this is what the Lord, the God of Israel, says: There are devoted things among you, Israel. You cannot stand against your enemies until you remove them.
14 "'In the morning, present yourselves tribe by tribe. The tribe the Lord chooses shall come forward clan by clan; the clan the Lord chooses shall come forward family by family; and the family the Lord chooses shall come forward man by man. 15 Whoever is caught with the devoted things shall be destroyed by fire, along with all that belongs to him. He has violated the covenant of the Lord and has done an outrageous thing in Israel!'"
16 Early the next morning Joshua had Israel come forward by tribes, and Judah was chosen. 17 The clans of Judah came forward, and the Zerahites were chosen. He had the clan of the Zerahites come forward by families, and Zimri was chosen. 18 Joshua had his family come forward man by man, and Achan son of Karmi, the son of Zimri, the son of Zerah, of the tribe of Judah, was chosen.
19 Then Joshua said to Achan, "My son, give glory to the Lord, the God of Israel, and honor him. Tell me what you have done; do not hide it from me."
20 Achan replied, "It is true! I have sinned against the Lord, the God of Israel. This is what I have done: 21 When I saw in the plunder a beautiful robe from Babylonia,[c] two hundred shekels[d] of silver and a bar of gold weighing fifty shekels,[e] I coveted them and took them. They are hidden in the ground inside my tent, with the silver underneath."
22 So Joshua sent messengers, and they ran to the tent, and there it was, hidden in his tent, with the silver underneath. 23 They took the things from the tent, brought them to Joshua and all the Israelites and spread them out before the Lord.
24 Then Joshua, together with all Israel, took Achan son of Zerah, the silver, the robe, the gold bar, his sons and daughters, his cattle, donkeys and sheep, his tent and all that he had, to the Valley of Achor. 25 Joshua said, "Why have you brought this trouble on us? The Lord will bring trouble on you today."
Then all Israel stoned him, and after they had stoned the rest, they burned them. 26 Over Achan they heaped up a large pile of rocks, which remains to this day. Then the Lord turned from his fierce anger. Therefore that place has been called the Valley of Achor[f] ever since.
Faith Speaks and so it is!
Okay, now that was harsh.
Often change is birthed out of chaos knowing that the reality of holding onto an idol or that something in your life that brings only destruction; has to be eradicated.
How do you know your actions will bring you harm?
That conscious within you that you often try to ignore screams LOUDLY like when in some cars you hear an alert when one is veering into the wrong lane and/or backing up into something they could hit.
Don't ignore the warning signs for once you become deaf (hard of hearing to God's voice) you may be at the point of no return.
Just realize that our Father adores us and really doesn't want us to fall into peril so He always will provide a way out!
Homework: Read I Corinthians Chapter 13 – Remind us of the Children of Israel's shortsightedness so we don't yield to that same fate in our life.
Focus Scripture: I Corinthians 10:13 Amplified Bible
13 No temptation [regardless of its source] has overtaken or enticed you that is not common to human experience [nor is any temptation unusual or beyond human resistance]; but God is faithful [to His word—He is compassionate and trustworthy], and He will not let you be tempted beyond your ability [to resist], but along with the temptation He [has in the past and is now and] will [always] provide the way out as well, so that you will be able to endure it [without yielding, and will overcome temptation with joy].
It's not pleasant but we have to be reminded that with the privilege to choose comes the awesome responsibility to discern will this create a legacy of prosperity or destruction for me and my household (generational curse or generational blessings)?
The decision is ours to make whether it will be for our good or for our bad; and please note indecision is not an option either.
Hebrews 10:36 Amplified Bible
36 For you have need of patient endurance [to bear up under difficult circumstances without compromising], so that when you have carried out the will of God, you may receive and enjoy to the full what is promised.
Food for Thought: A deep dive commentary on the above Hebrew text Chapter 10 versus 36 and 37 can be from one source can be found by clicking the following link: https://www.preceptaustin.org/hebrews_1036-37
The Power of Choice is a solemn oath and our right.
As we are reviewing our options for whether to choose God and live faithfully versus not choose God and be unfaithful; another nugget of gold and caveat of truth that is found in the Bible comes to mind.
Luke 11:14-28 New International Version
Jesus and Beelzebul
14 Jesus was driving out a demon that was mute. When the demon left, the man who had been mute spoke, and the crowd was amazed. 15 But some of them said, "By Beelzebul, the prince of demons, he is driving out demons." 16 Others tested him by asking for a sign from heaven.
17 Jesus knew their thoughts and said to them: "Any kingdom divided against itself will be ruined, and a house divided against itself will fall. 18 If Satan is divided against himself, how can his kingdom stand? I say this because you claim that I drive out demons by Beelzebul. 19 Now if I drive out demons by Beelzebul, by whom do your followers drive them out? So then, they will be your judges. 20 But if I drive out demons by the finger of God, then the kingdom of God has come upon you.
21 "When a strong man, fully armed, guards his own house, his possessions are safe. 22 But when someone stronger attacks and overpowers him, he takes away the armor in which the man trusted and divides up his plunder.
23 "Whoever is not with me is against me, and whoever does not gather with me scatters.
24 "When an impure spirit comes out of a person, it goes through arid places seeking rest and does not find it. Then it says, 'I will return to the house I left.' 25 When it arrives, it finds the house swept clean and put in order. 26 Then it goes and takes seven other spirits more wicked than itself, and they go in and live there. And the final condition of that person is worse than the first."
27 As Jesus was saying these things, a woman in the crowd called out, "Blessed is the mother who gave you birth and nursed you."
28 He replied, "Blessed rather are those who hear the word of God and obey it."
Faith Speaks and so it is!
Lesson 5 #911HumanityNeedsaLifeline – We are all connected in life, so why am I here (why are you here) what is the purpose/reason?
I ask you to open your heart, unclog your ears, and put eye drops in your eyes to take away any veiled filter so that you can actually tap into the word that God is speaking to those who want to know more, be more, and overcome more.
Homework: Read Revelations Chapter 3 (several times)
Focus: Revelation 3:6, 16 – Remember the Fig Tree Jesus recognized it would never produce fruit so He spoke and declared that it should shrivel up and diet. (Basically it was useless and served no purpose therefore it would have to be cast away/aside).
Revelation 3:16 Amplified Bible
16 So because you are lukewarm (spiritually useless), and neither hot nor cold, I will vomit you out of My mouth [rejecting you with disgust].
Revelation 3:6 Amplified Bible
6 He who has an ear, let him hear and heed what the Spirit says to the churches.'
Homework: Absorb Isaiah 61
Focus Scriptures: Isaiah 61: 1-3 New International Version
The Spirit of the Sovereign Lord is on me,
because the Lord has anointed me
to proclaim good news to the poor.
He has sent me to bind up the brokenhearted,
to proclaim freedom for the captives
and release from darkness for the prisoners,[a]
2 to proclaim the year of the Lord's favor
and the day of vengeance of our God,
to comfort all who mourn,
3 and provide for those who grieve in Zion—
to bestow on them a crown of beauty
instead of ashes,
the oil of joy
instead of mourning,
and a garment of praise
instead of a spirit of despair.
They will be called oaks of righteousness,
a planting of the Lord
for the display of his splendor.
We should be followers of Christ and His example. So, with that said; let's see how Christ handled temptation and came to be empowered (anointed).
Homework: Luke Chapter 4
Focus: Even Jesus had to got through His personal trials and once He came out of them; He walked in the authority that someone going through the fire 7 (purification through testing can also be indicative of the perfected number that 7 represent- tried by fire and came out like pure gold) times and coming out like pure gold would experience. You too can have your own personal experience where although you may be going through if you stand on God's word; YOU MAKE IT OUT STRONGER!
Luke 4:1-21 New International Version
Jesus Is Tested in the Wilderness
4 Jesus, full of the Holy Spirit, left the Jordan and was led by the Spirit into the wilderness, 2 where for forty days he was tempted[a] by the devil. He ate nothing during those days, and at the end of them he was hungry.
3 The devil said to him, "If you are the Son of God, tell this stone to become bread."
4 Jesus answered, "It is written: 'Man shall not live on bread alone.'[b]"
5 The devil led him up to a high place and showed him in an instant all the kingdoms of the world. 6 And he said to him, "I will give you all their authority and splendor; it has been given to me, and I can give it to anyone I want to. 7 If you worship me, it will all be yours."
8 Jesus answered, "It is written: 'Worship the Lord your God and serve him only.'[c]"
9 The devil led him to Jerusalem and had him stand on the highest point of the temple. "If you are the Son of God," he said, "throw yourself down from here. 10 For it is written:
"'He will command his angels concerning you
to guard you carefully;
11 they will lift you up in their hands,
so that you will not strike your foot against a stone.'[d]"
12 Jesus answered, "It is said: 'Do not put the Lord your God to the test.'[e]"
13 When the devil had finished all this tempting, he left him until an opportune time.
Jesus Rejected at Nazareth
14 Jesus returned to Galilee in the power of the Spirit, and news about him spread through the whole countryside. 15 He was teaching in their synagogues, and everyone praised him.
16 He went to Nazareth, where he had been brought up, and on the Sabbath day he went into the synagogue, as was his custom. He stood up to read, 17 and the scroll of the prophet Isaiah was handed to him. Unrolling it, he found the place where it is written:
18 "The Spirit of the Lord is on me,
because he has anointed me
to proclaim good news to the poor.
He has sent me to proclaim freedom for the prisoners
and recovery of sight for the blind,
to set the oppressed free,
19 to proclaim the year of the Lord's favor."[f]
20 Then he rolled up the scroll, gave it back to the attendant and sat down. The eyes of everyone in the synagogue were fastened on him. 21 He began by saying to them, "Today this scripture is fulfilled in your hearing."
We need to do some soul-searching to uncover the mystery of why do I exists?
So, perhaps we endure some temporary uncomfortable moments for our faith; we will rise to the occasion and be blessed.
1 Peter 1:3-7 Amplified Bible
A Living Hope, and a Sure Salvation
3 Blessed [gratefully praised and adored] be the God and Father of our Lord Jesus Christ, who according to His abundant and boundless mercy has caused us to be born again [that is, to be reborn from above—spiritually transformed, renewed, and set apart for His purpose] to an ever-living hope and confident assurance through the resurrection of Jesus Christ from the dead, 4 [born anew] into an inheritance which is imperishable [beyond the reach of change] and undefiled and unfading, reserved in heaven for you, 5 who are being protected and shielded by the power of God through your faith for salvation that is ready to be revealed [for you] in the last time. 6 In this you rejoice greatly, even though now for a little while, if necessary, you have been distressed by various trials, 7 so that the genuineness of your faith, which is much more precious than gold which is perishable, even though tested and purified by fire, may be found to result in [your] praise and glory and honor at the revelation of Jesus Christ.
Homework: John Chapter 16 King James Version
Focus Scripture: John 26:33 King James Version – We can have Peace even in the midst of trials and tribulations.
33 These things I have spoken unto you, that in me ye might have peace. In the world ye shall have tribulation: but be of good cheer; I have overcome the world.
John 14:27 New International Version
27 Peace I leave with you; my peace I give you. I do not give to you as the world gives. Do not let your hearts be troubled and do not be afraid.
The Lord desires that we remain confident in the process of getting to know Him better and peeling off the layers of doubt, fear, anxiety, insecurity, and lack of focus. God purposed us from the beginning of time for such a time as this so don't think you are unworthy to change or develop into the greatness you were born to be walking in for this is the day that you can change your circumstances. All you have to do is believe it is so and it is – remember those lessons previously shared how others who were storming the gates of depression, desperation, and death make a conscious decision to relent and believe Jesus could fix it for them. This too can be yours for the taking today!
Philippians 4:4-9 The Message
4-5 Celebrate God all day, every day. I mean, revel in him! Make it as clear as you can to all you meet that you're on their side, working with them and not against them. Help them see that the Master is about to arrive. He could show up any minute!
6-7 Don't fret or worry. Instead of worrying, pray. Let petitions and praises shape your worries into prayers, letting God know your concerns. Before you know it, a sense of God's wholeness, everything coming together for good, will come and settle you down. It's wonderful what happens when Christ displaces worry at the center of your life.
8-9 Summing it all up, friends, I'd say you'll do best by filling your minds and meditating on things true, noble, reputable, authentic, compelling, gracious—the best, not the worst; the beautiful, not the ugly; things to praise, not things to curse. Put into practice what you learned from me, what you heard and saw and realized. Do that, and God, who makes everything work together, will work you into his most excellent harmonies.
Please note that you are not a mistake. Let me say this louder so you can hear me…
YOU ARE NOT A MISTAKE!
God formed you even when you didn't know He was doing so while you were yet gestating in your mother's womb. He has provided you a life for a reason. I know it can be rough to see that you are a beautifully crafted unique individual with flaw but more importantly with purpose that needs to exist and engage in the community called the human race.
Your voice matters.
Your very life encourages another so never forget that all humanity rely upon each other to coexists in a manner to promote a successful transition from generation to generation. We need to be mindful that our actions and our interactions matter.
Our words have a creative lifeforce behind them so again how do we utilize this gift?
Now, there are plenty examples of where people who had it all together and who were complete mess-ups BUT that did not discount that they were birthed into this earth for a purpose.
When we experience pressures and maybe situations that result in our own poor choices we may feel inclined to pray like our brother David.
Here is how he expressed himself; do you or I find any similarities of how he felt related with our lives?
Faith Speaks and it is so!
Psalm 139 – New International Version
For the director of music. Of David. A psalm.
1 You have searched me, Lord,
and you know me.
2 You know when I sit and when I rise;
you perceive my thoughts from afar.
3 You discern my going out and my lying down;
you are familiar with all my ways.
4 Before a word is on my tongue
you, Lord, know it completely.
5 You hem me in behind and before,
and you lay your hand upon me.
6 Such knowledge is too wonderful for me,
too lofty for me to attain.
7 Where can I go from your Spirit?
Where can I flee from your presence?
8 If I go up to the heavens, you are there;
if I make my bed in the depths, you are there.
9 If I rise on the wings of the dawn,
if I settle on the far side of the sea,
10 even there your hand will guide me,
your right hand will hold me fast.
11 If I say, "Surely the darkness will hide me
and the light become night around me,"
12 even the darkness will not be dark to you;
the night will shine like the day,
for darkness is as light to you.
13 For you created my inmost being;
you knit me together in my mother's womb.
14 I praise you because I am fearfully and wonderfully made;
your works are wonderful,
I know that full well.
15 My frame was not hidden from you
when I was made in the secret place,
when I was woven together in the depths of the earth.
16 Your eyes saw my unformed body;
all the days ordained for me were written in your book
before one of them came to be.
17 How precious to me are your thoughts,[a] God!
How vast is the sum of them!
18 Were I to count them,
they would outnumber the grains of sand—
when I awake, I am still with you.
19 If only you, God, would slay the wicked!
Away from me, you who are bloodthirsty!
20 They speak of you with evil intent;
your adversaries misuse your name.
21 Do I not hate those who hate you, Lord,
and abhor those who are in rebellion against you?
22 I have nothing but hatred for them;
I count them my enemies.
23 Search me, God, and know my heart;
test me and know my anxious thoughts.
24 See if there is any offensive way in me,
and lead me in the way everlasting.
Yes, let us take all of this in because it's a whole lot! The bottom line is we all go through something. We all feel unworthy sometimes whether we vocalize it for others to hear or hide behind a delusional mask.
We are all a work in progress!
Homework: Read Romans 12 Shares how we can present ourselves as living sacrifice ensuring we are daily striving to be better.
That being said, it is vital that we all do some introspection and realignment. Let's take moments whether daily, weekly, monthly, yearly, etc. to get that necessary temperature check on how our mental, emotional, physical, financial, and ultimately spiritual health is looking. If there are issues or underlying incidences that create havoc and interruptions into a natural balance of fluidity for our life's journey to thrive and prosper; then we need to take stock, reassess, and reposition ourselves into a posture of prosperity and peace.
God truly wants us all to enjoy life here on earth as it is in Heaven. He is not a dictator who is demanding we follow strict regimen of rules and regulations. He is a loving Father that affords us the opportunity for restorations, redemption, relationship, and rebirth. It's always our choice how we decide to navigate this earthly life. Rest assured it will be God's choice how we eternally live.
Jesus reminds us that He came to give us life not to steal it away from us because He is our Good Shepherd.
Homework: John Chapter 10
Focus Scripture: John 10:10 New International Version
John 10:10 New International Version
10 The thief comes only to steal and kill and destroy; I have come that they may have life, and have it to the full.
Jesus is the way for us to have pure joy, understanding, and complete security that if we believe Him then we are on the right pathway.
John 14:6-7 The Message
6-7 Jesus said, "I am the Road, also the Truth, also the Life. No one gets to the Father apart from me. If you really knew me, you would know my Father as well. From now on, you do know him. You've even seen him!"
I just need to reiterate that you matter to me, but more importantly you matter to God!
John 3:16-18 The Message
16-18 "This is how much God loved the world: He gave his Son, his one and only Son. And this is why: so that no one need be destroyed; by believing in him, anyone can have a whole and lasting life. God didn't go to all the trouble of sending his Son merely to point an accusing finger, telling the world how bad it was. He came to help, to put the world right again. Anyone who trusts in him is acquitted; anyone who refuses to trust him has long since been under the death sentence without knowing it. And why? Because of that person's failure to believe in the one-of-a-kind Son of God when introduced to him.
You also matter to others! Humanity is at risk if we do not start to work together as a cohesive unit. We are all in the body together so recognizing we all have an important role is crucial for optimal living.
1 Corinthians 12:12-26 The Message
12-13 You can easily enough see how this kind of thing works by looking no further than your own body. Your body has many parts—limbs, organs, cells—but no matter how many parts you can name, you're still one body. It's exactly the same with Christ. By means of his one Spirit, we all said good-bye to our partial and piecemeal lives. We each used to independently call our own shots, but then we entered into a large and integrated life in which he has the final say in everything. (This is what we proclaimed in word and action when we were baptized.) Each of us is now a part of his resurrection body, refreshed and sustained at one fountain—his Spirit—where we all come to drink. The old labels we once used to identify ourselves—labels like Jew or Greek, slave or free—are no longer useful. We need something larger, more comprehensive.
14-18 I want you to think about how all this makes you more significant, not less. A body isn't just a single part blown up into something huge. It's all the different-but-similar parts arranged and functioning together. If Foot said, "I'm not elegant like Hand, embellished with rings; I guess I don't belong to this body," would that make it so? If Ear said, "I'm not beautiful like Eye, transparent and expressive; I don't deserve a place on the head," would you want to remove it from the body? If the body was all eye, how could it hear? If all ear, how could it smell? As it is, we see that God has carefully placed each part of the body right where he wanted it.
19-24 But I also want you to think about how this keeps your significance from getting blown up into self-importance. For no matter how significant you are, it is only because of what you are a part of. An enormous eye or a gigantic hand wouldn't be a body, but a monster. What we have is one body with many parts, each its proper size and in its proper place. No part is important on its own. Can you imagine Eye telling Hand, "Get lost; I don't need you"? Or, Head telling Foot, "You're fired; your job has been phased out"? As a matter of fact, in practice it works the other way—the "lower" the part, the more basic, and therefore necessary. You can live without an eye, for instance, but not without a stomach. When it's a part of your own body you are concerned with, it makes no difference whether the part is visible or clothed, higher or lower. You give it dignity and honor just as it is, without comparisons. If anything, you have more concern for the lower parts than the higher. If you had to choose, wouldn't you prefer good digestion to full-bodied hair?
25-26 The way God designed our bodies is a model for understanding our lives together as a church: every part dependent on every other part, the parts we mention and the parts we don't, the parts we see and the parts we don't. If one part hurts, every other part is involved in the hurt, and in the healing. If one part flourishes, every other part enters into the exuberance.
Faith Speaks and it is so!
If you have not received that word today that you are loved and you matter; then let me be the first to say that to you! You are loved by God and you are loved by me. I may not know you personally; however the great thing is that God knows you specifically and loves you unconditionally! How cool is that?
Homework: Luke Chapter 12
Focus: Stand up for Jesus as Jesus advocates for you so in the end you will receive your eternal reward in Heaven.
Luke 12:6-7 The Message
6-7 "What's the price of two or three pet canaries? Some loose change, right? But God never overlooks a single one. And he pays even greater attention to you, down to the last detail—even numbering the hairs on your head! So don't be intimidated by all this bully talk. You're worth more than a million canaries.
Everyone has a purpose and it's all for God's glory to be revealed in this earth. Some additional word of truth that uplifts how important a faith walk with God can be found at this link: https://www.biblegateway.com/passage/?search=Psalm+17%3A8%2CProverbs+7%3A2%2CZechariah+2%3A8&version=MSG
We may be at a 911 crisis in this earth where #Humanityisatrisk but God is in control and He always has a plan.
Homework: 2 Timothy 3
2 Timothy 3:1-9 The Message
Difficult Times Ahead
3 1-5 Don't be naive. There are difficult times ahead. As the end approaches, people are going to be self-absorbed, money-hungry, self-promoting, stuck-up, profane, contemptuous of parents, crude, coarse, dog-eat-dog, unbending, slanderers, impulsively wild, savage, cynical, treacherous, ruthless, bloated windbags, addicted to lust, and allergic to God. They'll make a show of religion, but behind the scenes they're animals. Stay clear of these people.
6-9 These are the kind of people who smooth-talk themselves into the homes of unstable and needy women and take advantage of them; women who, depressed by their sinfulness, take up with every new religious fad that calls itself "truth." They get exploited every time and never really learn. These men are like those old Egyptian frauds Jannes and Jambres, who challenged Moses. They were rejects from the faith, twisted in their thinking, defying truth itself. But nothing will come of these latest impostors. Everyone will see through them, just as people saw through that Egyptian hoax.
In Egypt, God had a purpose that ran its course where His people were released from captivity.
Exodus 9 New International Version
16 But I have raised you up[a] for this very purpose, that I might show you my power and that my name might be proclaimed in all the earth.
Job realized in all of his trial and tribulations that God still holds the key to our life and purpose that would never change.
Amplified Bible Job 42:2
"I know that You can do all things, And that no thought or purpose of Yours can be restrained.
I constantly pray that God uncovers the secrecy of my heart to expose anything that is vile and not in one accord with His plans for me. God created me so He knows how I would best operate and navigate in this journey called life. I seek His guidance and directions for the things I do; sometimes I listen and sometimes I don't. In all times He has never left me nor forsaken me and He does not give up on me either. He loves me unconditionally this is a great comfort. He is the one who can stabilize my mess-ups to get me back on track for my intended purpose.
God will allow us to know that rough times are ahead but stability remains when we focus on His word and rely on the Holy Spirit Resident.
Homework: John Chapter 16
We may start out with nothing or thinking we are the greatest screw up in life; rest assured that is not what God's word speaks over your life!
Job 8:7 Common English Bible
Although your former state was ordinary,
your future will be extraordinary.
In one old testament scripture it is reiterated that scoffing at a small start should not be the attitude to take when the future is great.
Zechariah 4:10:10 New International Version
10 "Who dares despise the day of small things, since the seven eyes of the Lord that range throughout the earth will rejoice when they see the chosen capstone[a] in the hand of Zerubbabel?"
Proverbs 19:21 New International Version
21 Many are the plans in a person's heart,
but it is the Lord's purpose that prevails.
Sometimes when we start digging around our heart we uncover a well that is deep and full of hidden issues. That is why I have asked God to give me a spiritual heart transplant to create in me a clean heart and renew a right spirit within me so I can be that light and salt that is worthwhile for my family and all humanity. I desire my purpose to be an encouragement for all to walk their path and navigate their journey in the best possible way. I pray that tools and strategies shared within the contents of The Thankful Revolution does help all to steer through the tough times and remind to praise God at all times.
Proverbs 20:5 New International Version
5 The purposes of a person's heart are deep waters,
but one who has insight draws them out.
Just want to express again how important it is for our attitude to be positive even in the midst of trials. It is crucial that we don't slip into negativity with words come forth out of our mouth and will delay our blessings. It is vital we continue to focus on God's truth in the matter regardless of what our naked eyes may see. Basically, although weeping may endure for a night JOY does come in the morning. Even if trials and tribulations beset us we will get through the storms of life to cross over to a peaceful shore if we continue to trust God and not grumble with doubt along the way. Part of our purpose is to allow God be God in our life and watch our confessions.
Philippians 2:12-13 New International Version
Do Everything Without Grumbling
12 Therefore, my dear friends, as you have always obeyed—not only in my presence, but now much more in my absence—continue to work out your salvation with fear and trembling, 13 for it is God who works in you to will and to act in order to fulfill his good purpose.
God's plan is for good and He is working on our behalf!
Romans 8:28 New International Version
28 And we know that in all things God works for the good of those who love him, who[a] have been called according to his purpose.
Reminder that the gift of salvation is one step in the big picture. We are here to illuminate God's purposes, desires, and principles into this earth as it operations in the Heavenly Kingdom.
2 Timothy 1:9 New International Version
9 He has saved us and called us to a holy life—not because of anything we have done but because of his own purpose and grace. This grace was given us in Christ Jesus before the beginning of time,
Faith Speaks and it is so!
Lesson 6 TRUST God !
This is the full circle moment. All of this word was birthed from the thought that Faith Speaks and it is so meaning; where God says something that is the final decree in the matter. My favorite scripture and theme I live by is Proverbs 3:5-7.
Proverbs 3:5–7English Standard Version
5 iTrust in the Lord with all your heart,
and jdo not lean on your own understanding.
6 In all your ways kacknowledge him,
and he lwill make straight your paths.
7 mBe not wise in your own eyes;
nfear the Lord, and turn away from evil.
In the previous lessons we learn how Faith preceded the miracles. We reviewed the motivations of each person's heart that showcased how complete trust in God would result in a promising beneficial end for the recipient. Jesus, the woman with the issue of blood, and Jairus all came to their decision in life with one thought in mind; I believe. Jesus knew that with the power of His tongue and the authority that He walked in He could speak to a fig tree and it would wither if it was fruitless. Jesus also conveyed to His followers with that same type of mentality and unwavering faith that they could speak to a mountain that was in the way and it would be moved into the seas. Jairus believed that Jesus could lay hands on his daughter and she would recover. He further believed even with the delay in his blessing that by trusting God without fear; he would receive that desperately desired miracle. The woman with an issue of blood scratched her way to touch the hem of Jesus clothing because she believed that what she heard about Him was truth. Jesus is a healer.
Even in the most ridiculous circumstance where everyone looking on the outside in may think you have lost your marbles; it is on you to work out your own life's choices. You know what you need, you know what level of desperation you are operating in, and you know if you are at your last straw (or wits end). It should not have to be where you are at a rock and a hard place without any way to turn to get a relief; BUT sometimes that is what happens.
In the moments of pure survival just to not drown; I pray you find some confidence to allow your heart to cast away all of the worries and TRUST God!
Homework: Read Psalm 91
Psalm 91:14-16 The Message
14-16 "If you'll hold on to me for dear life," says God,
"I'll get you out of any trouble.
I'll give you the best of care
if you'll only get to know and trust me.
Call me and I'll answer, be at your side in bad times;
I'll rescue you, then throw you a party.
I'll give you a long life,
give you a long drink of salvation!"
We only have a limited knowledge or understanding of a situation; but God works out all things for our good and with God all things are possible to them that believe; so our challenge is do you believe?
Mark 9:23 New International Version
23 "'If you can'?" said Jesus. "Everything is possible for one who believes."
Can you believe?
Can you just ask God to help you have the strength to not doubt him even in the midst of your pain and tears? While you are in agony can you simply lift up your heart with a moan unto the Lord for a plea – God I need you can you help me?
There are moments when I have been catatonic.
I was desperate.
After my tragedy where I was attacked in my home and thought I was dead at the hands of the perpetrator I had to endure that constant horrific movie loop that played in my mind.
I was scared, I was hopeless, I could not even pray for myself.
I am grateful for outside intervention like counseling that was part of my employee health care package that was useful during my post recovery.
Anyone can be bombarded with some type of tragedy whether it be abuse, military PTSD, civilian PTSD, terminal illness, dying or death of a loved one, unexpected loss of income, home, mode of transportation, not secure due to living in a war zone, being abandoned and orphaned, being cheated on, lied to, humiliated, or whatever your personal story is that you face and/or facing.
Your life matters! God is real and desires you to get to know Him up close and personal!
Acts 17:28-29 The Message
24-29 "The God who made the world and everything in it, this Master of sky and land, doesn't live in custom-made shrines or need the human race to run errands for him, as if he couldn't take care of himself. He makes the creatures; the creatures don't make him. Starting from scratch, he made the entire human race and made the earth hospitable, with plenty of time and space for living so we could seek after God, and not just grope around in the dark but actually find him. He doesn't play hide-and-seek with us. He's not remote; he's near. We live and move in him, can't get away from him! One of your poets said it well: 'We're the God-created.' Well, if we are the God-created, it doesn't make a lot of sense to think we could hire a sculptor to chisel a god out of stone for us, does it?
Homework: Isaiah 53
Jesus is acquainted with pain and suffering so that is why He is an awesome Redeemer who can relate to someone who is going through. Just trust Him to care and identify with whatever situation you are experiencing. The best thing about having a relationship with God the Father is there is no judgement when you share from your heart all that you feel, experience and are going through. He is there fore you!
Isaiah 53:3-7 King James Version
3 He is despised and rejected of men; a man of sorrows, and acquainted with grief: and we hid as it were our faces from him; he was despised, and we esteemed him not.
4 Surely he hath borne our griefs, and carried our sorrows: yet we did esteem him stricken, smitten of God, and afflicted.
5 But he was wounded for our transgressions, he was bruised for our iniquities: the chastisement of our peace was upon him; and with his stripes we are healed.
6 All we like sheep have gone astray; we have turned every one to his own way; and the Lord hath laid on him the iniquity of us all.
7 He was oppressed, and he was afflicted, yet he opened not his mouth: he is brought as a lamb to the slaughter, and as a sheep before her shearers is dumb, so he openeth not his mouth.
God looks at everyone on the same level. He does not play favorites. Don't be shy when approaching your Father because He adores you just the way you are!
Acts 10:34-36 The Message
34-36 Peter fairly exploded with his good news: "It's God's own truth, nothing could be plainer: God plays no favorites! It makes no difference who you are or where you're from—if you want God and are ready to do as he says, the door is open. The Message he sent to the children of Israel—that through Jesus Christ everything is being put together again—well, he's doing it everywhere, among everyone.
No one has a greater tragedy or story in life than yours so please don't compare your situation with anybody else because GOD doesn't.
God loves you just the way you are with flaws, imperfections, and disappointments. I just want to encourage you that in that place where words fail you and you need a breakthrough; our resident Holy Spirit can intervene on your behalf.
Romans 8:26 Amplified Bible
Our Victory in Christ
26 In the same way the Spirit [comes to us and] helps us in our weakness. We do not know what prayer to offer or how to offer it as we should, but the Spirit Himself [knows our need and at the right time] intercedes on our behalf with sighs and groanings too deep for words.
It's okay if we have moments where all we do is snort, grown, and make ugly faces because at that moment LIFE GOT Ugly.
Just rest assure that God is there for you and because of the little faith you are holding on to in your moment of despair He hears you and will answer you. He is there! Don't fret if you feel you made a big mistake; God forgives and comforts after the night of crying you can find rest, peace and joy.
Psalm 30:5 Amplified Bible
5
For His anger is but for a moment,
[a]His favor is for a lifetime.
Weeping may endure for a night,
But a shout of joy comes in the morning.
Psalm 9:10 New International Version
10 Those who know your name trust in you,
for you, Lord, have never forsaken those who seek you.
Faith Speaks and it is so!
Lesson 7 Full Circle Moment: Genesis to Revelation God has it all in control!
Homework: Read Ecclesiastes Chapter 3
Focus Scriptures: Chapter 3:1-9
Ecclesiastes 3 New International Version
A Time for Everything
3 There is a time for everything,
and a season for every activity under the heavens:
2 a time to be born and a time to die,
a time to plant and a time to uproot,
3 a time to kill and a time to heal,
a time to tear down and a time to build,
4 a time to weep and a time to laugh,
a time to mourn and a time to dance,
5 a time to scatter stones and a time to gather them,
a time to embrace and a time to refrain from embracing,
6 a time to search and a time to give up,
a time to keep and a time to throw away,
7 a time to tear and a time to mend,
a time to be silent and a time to speak,
8 a time to love and a time to hate,
a time for war and a time for peace.
God will never be blindsided by people and what goes on in this world or beyond. With that said we should not be complacent nor should we be amazed when things happen that make you scratch your head. I am fully persuaded that God has it all under control and based on His word He does.
Ecclesiastes 1:9 New International Version
9 What has been will be again,
what has been done will be done again;
there is nothing new under the sun.
God's first action was to create Light. Is not that fitting for the Creator to ensure His creation would not remain in darkness, floundering into a void of nothingness.
Genesis 1 Amplified Bible
The Creation
1 In the beginning God ([a]Elohim) [b]created [by forming from nothing] the heavens and the earth. 2 The earth was [c]formless and void or a waste and emptiness, and darkness was upon the face of the deep [primeval ocean that covered the unformed earth]. The Spirit of God was moving (hovering, brooding) over the face of the waters. 3 And God said, [d]"Let there be light"; and there was light. 4 God saw that the light was good (pleasing, useful) and [e]He affirmed and sustained it; and God separated the light [distinguishing it] from the darkness. 5 And God called the light day, and the darkness He called night. And there was [f]evening and there was [g]morning, one day.
Faith Speaks and it is so!
I pray right now that the light of God's word of truth will release you from whatever the dark captivity that you are currently residing and will bring forth in your life a rebirthing where your eyes of understanding is unveiled. You will now embrace TRUTH not Lies! You will have an EAR open to Hear only GOD. You will have a Heart yielded to God's voice that is knocking and will open your heart to only the Good Shepherd. All wolves in sheep clothing are banished away from you. All distractions and messengers that harbor ill will for you, your family, and your legacy is forbidden to torment and prevent you from being released into freedom to live live as God purposed you to live.
Don't be fooled by the author and father of lies that would try to deceive you like the deceit that went out in the Garden of Eden. God will not be fooled neither should any of His children that follow Him. God has creation power to give life and raise one from death.
1 Samuel 2:6 Amplified Bible
6 "The Lord puts to death and makes alive;
He brings down to Sheol (the grave) and raises up [from the grave].
Do note that whatever we put out there in this earth or from our life will be reciprocated. So, if we desire life then we speak and act accordingly. Whatever we plant in the ground will grow. Do we plant seeds of death or do we plant seeds of lfe?
Galatians 6:7 King James Version
7 Be not deceived; God is not mocked: for whatsoever a man soweth, that shall he also reap.
Likewise, God has an agenda. The Bible shares this agenda. We don't have to be caught off guard if we take the time to study His word and seek His wisdom to reveal the deeper messages. God's word will be utterly completed as it is intended from the beginning until the end of time.
"He is before all things, and by him all things hold together." Colossians 1:17 (CSB)
Matthew 5:18 Amplified Bible
18 For I assure you and most solemnly say to you, until heaven and earth pass away, not the smallest letter or stroke [of the pen] will pass from the Law until all things [which it foreshadows] are accomplished.
God is very explicit on the roadmap for our life and how we should conduct ourselves; afterall he is the Master Builder.
Deuteronomy 4:2 New International Version
2 Do not add to what I command you and do not subtract from it, but keep the commands of the Lord your God that I give you.
Likewise, God is very protective of His word so trust and believe He was the initiator of Copyright, libel and slander regulatory laws.
Revelation 22:18-19 New International Version
18 I warn everyone who hears the words of the prophecy of this scroll: If anyone adds anything to them, God will add to that person the plagues described in this scroll. 19 And if anyone takes words away from this scroll of prophecy, God will take away from that person any share in the tree of life and in the Holy City, which are described in this scroll.
With our full circle moment; God's word is the same yesterday, today, and forevermore. He never changes from His charge for us to do His bidding on this earth as it foreshadows our heavenly citezenry.
Matthew 28:19-20 New International Version
19 Therefore go and make disciples of all nations, baptizing them in the name of the Father and of the Son and of the Holy Spirit, 20 and teaching them to obey everything I have commanded you. And surely I am with you always, to the very end of the age."
Faith Speaks and it is so!
Homework: Read and Absorb I Corinthians Chapter 1
Focus Scriptures: I Corinthians 1:4-9 and 18-31
1 Corinthians 1 New International Version
4 I always thank my God for you because of his grace given you in Christ Jesus. 5 For in him you have been enriched in every way—with all kinds of speech and with all knowledge— 6 God thus confirming our testimony about Christ among you. 7 Therefore you do not lack any spiritual gift as you eagerly wait for our Lord Jesus Christ to be revealed. 8 He will also keep you firm to the end, so that you will be blameless on the day of our Lord Jesus Christ. 9 God is faithful, who has called you into fellowship with his Son, Jesus Christ our Lord.
Moreover, God does desire His people to know Him; but like that one knocking at the door (sometimes it's a special coded knock that only our family and closets friends know and we will only open up for them); God has a message that only HIS Sheep know Him and understand because they fellowship with Him. So, if this message today went over your head; I pray that you first come to the knowledge that Jesus Christ is Lord and is your Saving Redeemer if you allow Him to be in your heart. Also, I pray that you will have an awakening in your spirit so that you can receive what thus says the Lord for you without any blockages, hindrances, skepticism, and distractions.
Christ Crucified Is God's Power and Wisdom
18 For the message of the cross is foolishness to those who are perishing, but to us who are being saved it is the power of God. 19 For it is written:
"I will destroy the wisdom of the wise;
the intelligence of the intelligent I will frustrate."[c]
20 Where is the wise person? Where is the teacher of the law? Where is the philosopher of this age? Has not God made foolish the wisdom of the world? 21 For since in the wisdom of God the world through its wisdom did not know him, God was pleased through the foolishness of what was preached to save those who believe. 22 Jews demand signs and Greeks look for wisdom, 23 but we preach Christ crucified: a stumbling block to Jews and foolishness to Gentiles, 24 but to those whom God has called, both Jews and Greeks, Christ the power of God and the wisdom of God. 25 For the foolishness of God is wiser than human wisdom, and the weakness of God is stronger than human strength.
26 Brothers and sisters, think of what you were when you were called. Not many of you were wise by human standards; not many were influential; not many were of noble birth. 27 But God chose the foolish things of the world to shame the wise; God chose the weak things of the world to shame the strong. 28 God chose the lowly things of this world and the despised things—and the things that are not—to nullify the things that are, 29 so that no one may boast before him. 30 It is because of him that you are in Christ Jesus, who has become for us wisdom from God—that is, our righteousness, holiness and redemption. 31 Therefore, as it is written: "Let the one who boasts boast in the Lord."[d]
I pray that God sustains you in the often arduous life's journey. It can be full of stress, hardship, unexpected curveballs, and other challenges that if not careful could throw us off our game and out of it. But be encouraged that God's word can sustain us and keep us!
Matthew 24:13 New King James Version
13 But he who endures to the end shall be saved.
Ecclesiastes 9:11 King James Version
11 I returned, and saw under the sun, that the race is not to the swift, nor the battle to the strong, neither yet bread to the wise, nor yet riches to men of understanding, nor yet favour to men of skill; but time and chance happeneth to them all.
Faith Speaks and it is so!
Homework: I Thessalonians Chapter 2
Focus Scriptures :I Thessalonians Chapter 2:11-13
1 Thessalonians 2 King James Version
11 As ye know how we exhorted and comforted and charged every one of you, as a father doth his children,
12 That ye would walk worthy of God, who hath called you unto his kingdom and glory.
13 For this cause also thank we God without ceasing, because, when ye received the word of God which ye heard of us, ye received it not as the word of men, but as it is in truth, the word of God, which effectually worketh also in you that believe.
Additional Homework: Absorb the Bible Truths at the following link: https://www.biblegateway.com/passage/?search=Philippians%203:7-16;%20Colossians%203:5-17;%20Hebrews%2012:1-13&version=NIV
Full Circle Moment from Genesis to Revelations God's desire is that His Creation fellowship and live with Him now and forevermore. There can not be division with this relationship. There can not be a misunderstanding with the parameters of the relationship so unlike Humans who sometime who start off saying one thing and then change in midstream, God's word is consistent. Jesus will always remain constant throughout all ages.
Hebrews 13:8 King James Version
8 Jesus Christ the same yesterday, and to day, and for ever.
Matthew 24:32-35 The Message
32-35 "Take a lesson from the fig tree. From the moment you notice its buds form, the merest hint of green, you know summer's just around the corner. So it is with you: When you see all these things, you'll know he's at the door. Don't take this lightly. I'm not just saying this for some future generation, but for all of you. This age continues until all these things take place. Sky and earth will wear out; my words won't wear out.
Revelation 3 New International Version versus 19-23
19 Those whom I love I rebuke and discipline. So be earnest and repent. 20 Here I am! I stand at the door and knock. If anyone hears my voice and opens the door, I will come in and eat with that person, and they with me.
21 To the one who is victorious, I will give the right to sit with me on my throne, just as I was victorious and sat down with my Father on his throne. 22 Whoever has ears, let them hear what the Spirit says to the churches."
Hebrews 13:8 Amplified Bible – Read the entire Chapter to learn of about the Changelessness of Christ
8 Jesus Christ is [eternally changeless, always] the same yesterday and today and forever.
I pray that as you dig into this 7-course meal prepared for you today; that you continue to review the principles and study God's word over and over and over again. I pray that God will bring additional revelation, insight, and truths to you as you navigate your unique and personal journey with Him.
2 Timothy 2:15-18 The Message
14-18 Repeat these basic essentials over and over to God's people. Warn them before God against pious nitpicking, which chips away at the faith. It just wears everyone out. Concentrate on doing your best for God, work you won't be ashamed of, laying out the truth plain and simple. Stay clear of pious talk that is only talk. Words are not mere words, you know. If they're not backed by a godly life, they accumulate as poison in the soul. Hymenaeus and Philetus are examples, throwing believers off stride and missing the truth by a mile by saying the resurrection is over and done with.
I pray when we take our last earthly breath that we can affirm the below truth that is found in the book of Timothy.
2 Timothy 4:7-8 Amplified Bible
7 I have fought the good and worthy and noble fight, I have finished the race, I have kept the faith [firmly guarding the gospel against error]. 8 In the future there is reserved for me the [victor's] crown of righteousness [for being right with God and doing right], which the Lord, the righteous Judge, will award to me on that [great] day—and not to me only, but also to all those who have loved and longed for and welcomed His appearing.
I pray that you will realize your own intimacy with the Father where you are lead into a realm of anointed bliss. I pray you will witness His power. I pray that God's word of truth will be settled in your heart eternally.
Psalm 34:8 The Message
8 Open your mouth and taste, open your eyes and see—
how good God is.
Blessed are you who run to him.
Once you open yourself to receive more and more of the Lord and engross yourself in His word; you will find out how wonderful it is to know Him. His word will strengthen, encourage, and propel you into the solid foundation you seek as you mature in your life's journey.
Psalm 119:97-104 The Message
97-104 Oh, how I love all you've revealed;
I reverently ponder it all the day long.
Your commands give me an edge on my enemies;
they never become obsolete.
I've even become smarter than my teachers
since I've pondered and absorbed your counsel.
I've become wiser than the wise old sages
simply by doing what you tell me.
I watch my step, avoiding the ditches and ruts of evil
so I can spend all my time keeping your Word.
I never make detours from the route you laid out;
you gave me such good directions.
Your words are so choice, so tasty;
I prefer them to the best home cooking.
With your instruction, I understand life;
that's why I hate false propaganda.
Job 25:2″Dominion and awe belong to God; He establishes harmony in the heights of heaven.
As we wrap up this meal let us continue to keep one another covered in payer according to God's word of truth.
Numbers 6:24-26 New International Version
24 "'"The Lord bless you
and keep you;
25 the Lord make his face shine on you
and be gracious to you;
26 the Lord turn his face toward you
and give you peace."'
Ephesians 3:20-21 New King James Version
20 Now to Him who is able to do exceedingly abundantly above all that we ask or think, according to the power that works in us, 21 to Him be glory in the church by Christ Jesus to all generations, forever and ever. Amen.
Again, I reiterate and can not declare this truth to be more solidified for such a time as this so what say yet?
Faith Speaks and it is so!
Declarations: Suggested Word of Truth Declarations that you can now begin to speak over your life, your loved ones life, coworker, family members, etc.Source: https://ignitinghope.com/uncategorized/75-biblical-declarations/
From beginning to end; Genesis to Revelations God is here to fellowship with us along our journey are we accepting His invitation?
Prayer Focus: Commanding Faith That Leads to Actionable Results! Matthew 21:2121 Jesus replied, "Truly I tell you, if you have faith and do not doubt, not only can you do what was done to the fig tree, but also you can say to this mountain, 'Go, throw yourself into the sea,' and it will be done.
Revelation 3:20 King James Version Behold, I stand at the door, and knock: if any man hear my voice, and open the door, I will come in to him, and will sup with him, and he with me.
A – Anointed/Anointing
W – Witness/Witnessing
E – Everlasting/Eternally
Faith Speaks and it is so!
Homework: Explore the scriptures where the anointing breaks yokes Source: https://www.openbible.info/topics/the_anointing_breaks_the_yoke
Homework: Explore the scriptures on the importance of witnessing and being a witness. Source: https://bible.knowing-jesus.com/topics/Being-A-Witness
Homework: Explore the scriptures on the Eternal nature of God and His word. Source: https://bible.knowing-jesus.com/topics/God,-The-Eternal
When we speak God's word and declare His truth; God's word works!
Isaiah 55:11 Amplified Bible
11
So will My word be which goes out of My mouth;
It will not return to Me void (useless, without result),
Without accomplishing what I desire,
And without succeeding in the matter for which I sent it.
Remember the final outcome is already pre-determined so if you want to be on the winning side with the Lord stay tuned into His promises and word of truth. We are overcomers!
Revelation 12:11 Contemporary English Version
11 Our people defeated Satan
because of the blood[a]
of the Lamb
and the message of God.
They were willing
to give up their lives.
Faith speaks and it is so!
Walls have been broken down so that His anointing flows and is upon us, Walls have been broken down so that His witness is visible and testimony of overcoming joy, peace, and life, Walls have been pulled down where FAITH Speaks and it is so and established His eternal everlasting word here on earth as it is in Heaven it's established here in this earth. Amen Indeed!
Are you ready for your 7-course meal?
Don't just settle for a side dish when you can have the full 7-course meal experienced.
The MOST Important Truth you can Speak in Faith today out of your very mouth and heart is that you believe that Jesus Christ is Lord and is your Savior!
N.O.W. = New-Beginnings is Our Witness!
2 Corinthians 6:2 Amplified Bible
2 For He says,
"At the acceptable time (the time of grace) I listened to you,
And I helped you on the day of salvation."
Behold, now is "the acceptable time," behold, now is "the day of salvation"—
You may be asking, WHAT CAN I DO TO BE SAVED and REDEEMED?
So, i offer the following WORD of TRUTH that you can speak out of your mouth and/or heart into existence so you can Immediately Be Made Whole and Become Born Again:
Your Faith Speaks and it is so!
Romans 10:4-10 The Message
4-10 The earlier revelation was intended simply to get us ready for the Messiah, who then puts everything right for those who trust him to do it. Moses wrote that anyone who insists on using the law code to live right before God soon discovers it's not so easy—every detail of life regulated by fine print! But trusting God to shape the right living in us is a different story—no precarious climb up to heaven to recruit the Messiah, no dangerous descent into hell to rescue the Messiah. So what exactly was Moses saying?
The word that saves is right here,
as near as the tongue in your mouth,
as close as the heart in your chest.
It's the word of faith that welcomes God to go to work and set things right for us. This is the core of our preaching. Say the welcoming word to God—"Jesus is my Master"—embracing, body and soul, God's work of doing in us what he did in raising Jesus from the dead. That's it. You're not "doing" anything; you're simply calling out to God, trusting him to do it for you. That's salvation. With your whole being you embrace God setting things right, and then you say it, right out loud: "God has set everything right between him and me!"
That's it and if you truly believed in your heart the words you spoke or the words you accepted for a personal life-changing transformation today is the day for your Salvation:
_____________________________- Remember the date Jot it down for your personal testimony!
Now, that you took this leap of faith and first most important step; the next steps in your transformation is to grow in grace, understanding, and study God's word for yourself.
Declarations: Though we may not be together personally; God's word is always right on time! Source: https://www.christianity.com/blogs/eric-mckiddie-pastoralized/28-ways-to-conclude-your-sermon-a-list-of-nt-doxologies-and-benedictions.html
Additionally, I would encourage you to begin to fellowship with other believers so that you will not allow this redemption experience to be stolen from you by lack of knowledge. Love to you always! ❤😊❤ ~ Miriam aka Essence of Myrrh Proverbs 3:5-7
Prayer for you to constantly remain in peace and prosperity!
Faith Speaks and is is so!
3 John 2 King James Version
2 Beloved, I wish above all things that thou mayest prosper and be in health, even as thy soul prospereth.
Numbers 6:24-26Amplified Bible
24
The Lord bless you, and keep you [protect you, sustain you, and guard you];
25
The Lord make His face shine upon you [with favor],
And be gracious to you [surrounding you with lovingkindness];
26
The Lord lift up His countenance (face) upon you [with divine approval],
And give you peace [a tranquil heart and life].'
Ephesians 6:23-24 King James Version – Peace, love in faith, and full of Grace
23 Peace be to the brethren, and love with faith, from God the Father and the Lord Jesus Christ.
24 Grace be with all them that love our Lord Jesus Christ in sincerity. Amen.
Faith Speaks and so it is…it is so Amen Indeed Selah and Shalom
Be still and know that I am God, I have never left you nor forsaken you. In the quiet place, in the secret times, I am there. I comfort you, I am with you, I will instruct you, I will guide you, I will lift you up above any storm, you are more than a conqueror because I am with you and you are mine. You are my sheep and I am your good Shepherd and a wolf in sheep clothing you will not follow. Stay tuned in to me and my word. Hear my voice, follow my lead, study my word and you will have that life and that life more abundantly. Don't worry but cast all your cares upon me for I care for you and carry every burden. Don't be discouraged for I can keep you even in the rough patches. I will preserve, I will shine forth my light, I will provide all your needs according to my riches in Heaven. I love you and that will never change. There is nothing that can separate you from my heart. So, do you trust me? Will you stand when I say stand, will you sit when I say sit, will you be quiet when I say silence, will you speak life when I put in your mouth the word of truth to vocalize, will you see me when I am right before your face, will you open the door when I knock to let me come in and fellowship? Will you? Do you believe it? I am here! I am. I AM! Are you?
Faith Speaks and it so so..
This is an ending prayer I offer today as a prayer covering as we depart one form another; but never separated in the spirit for we are of one body!
Jude 24-25 Amplified Bible
24 Now to Him who is able to keep you from stumbling or falling into sin, and to present you unblemished [blameless and faultless] in the presence of His glory with triumphant joy and unspeakable delight, 25 to the only God our Savior, through Jesus Christ our Lord, be glory, majesty, dominion, and power, before all time and now and forever. Amen.
I bid you well on your personal life's journey!
P.S. Additionally, choosing to be better is the most important step in your eternal life's journey.
I offer a suggestion that can assist you with this odious task. Yes, it may appear upon initial glance that stepping away from how I have always done things is a bad thing; but just mere appearance should not dissuade you from the opportunity to have greatness.
Eternally, we will all have an outcome whether we choose to believe it here on earth or not. It is inevitable that the mysterious Heaven versus Hell theories that provide much debate in the world today will be answered.
I will offer the following as an encouragement for you to seek God for yourself and get to know the answers now before your option to choose in this earthly lifetime is over.
If on this day your heart is compelled to be different, live different, and act different I pray you choose different than your normal way. I pray that God does beckon your heart in a nagging way to seek Him and accept His truth personally. Again, the choice is yours. What say ye?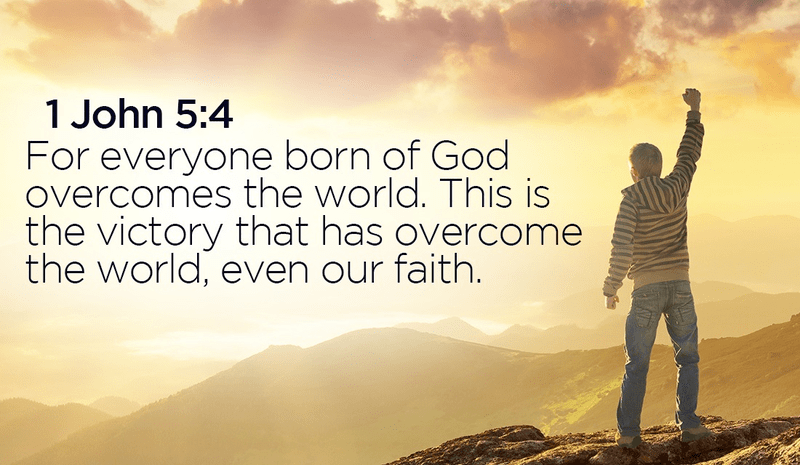 Okay, I pray that you will without preconceived ideas hear the heart of this author's message for it stems from a deep seated love for all mankind – even if I am a work in progress. Thank you for your time.
——————————————————————————————————————————
The Thankful Revolution rejoices with you and looks forward to continuing to encourage, edify, educate, and inspire as we traverse along our life's pathway and choices. Enjoy the journey!
Continue to stay tuned for more on the meaning of LIFE as we explore Biblical Truths one word at a time, one scripture at a time, one moment in time, …let's eat that daily bread! Selah, Shalom, Amen Indeed Miriam a.k.a. Essence of Myrrh Proverbs 3:5-6 Subscribe, Bookmark, Save, Share, Comment, Like, and Enjoy how N.O.W. = New-Beginnings is our Witness can be yours today through one daily Myrrhism Word/Message at a time.
Check out Our Blog: https://thethankfulrevolution.com/blog/
P.S. Remember, to help us navigate through this life and enjoy a new life that one being eternal with God our Father; we have to make a decision N.O.W. = New Beginnings is our Witness. Below provides a prayer that you can ask the Lord to become your Redeemer, Healer, Savior, your everything to help you on your personal life's journey – even though it may be bitter some times with God He always sweetens your steps. Love you always! Miriam aka Essence of Myrrh Proverbs 3:5-7.