PEACE = People embodying acknowledgment of Christ's emancipation
John 14:27
Amplified Bible
"Peace I leave with you; My [perfect] peace I give to you; not as the world gives do I give to you. Do not let your heart be troubled, nor let it be afraid. [Let My perfect peace calm you in every circumstance and give you courage and strength for every challenge.]"
Welcome to the New Year 2021 Encouragment!
Let us all acknowledge the elephant in the room that has recently occured in the US as a seige of protestors to the confirmation of the next President and Vice President stormed the U.S. Capital Building.
One can turn on the television and see the visualization of how the mob of persons who broke through barriers to vocalize and lambaste their opposition as congress certified the electorial votes was depicted as a visceral insurrection instead of an act of patriotism. Regardless of ones political ideology, the aim of this post is to encourage all to pause all of the rhetoric, debate, and arguments. Time for civil interaction is vital to ensure the US democracy remains stable and viable.
As a Christian I encourage we embrace a peaceful demeanor. I am not in support that we fall back into silence, on the contrary, this is the time that we provide a trumpet call for action. Action to infiltriate the earth as ambassadors of God's message, lifestyle, and actions.
Ways to mirror a life of Godly P.E.A.C.E.:
Embody God's word of Truth – Study to show ourselve approved.
Be directed by the Holy Spirit – Yield to the Holy Spirit's nudging and guidance.
Discern our environment and act accordingly – Guard our heart and mind.
Equip ourselves in the clothing of Christ – Put on the full armour of God.
Be mindful of our thoughts – Have a mind that is focused on God's way, will, and word.
Watch our speech – Our tongue needs to be chaste in all of the words we deliver.
Surround ourselves in an environment of peace – Who do we commune with and allow to influence our decisions – ensure we watch out for deceivers.
Final Thought reiterates that we are salt and light in this world and thus should conduct ourselves accordingly we must take the lead of Jesus example:

It is important to protect your character, your words, your actions, your thoughts, and your conections – Watch what you align with so that the light of Christ and Salt of God's flavor be represented and exuded out of our purpose:
2 Corinthians 6:14Amplified Bible, Classic Edition
14 Do not be unequally yoked with unbelievers [do not make mismated alliances with them or come under a different yoke with them, inconsistent with your faith]. For what partnership have right living and right standing with God with iniquity and lawlessness? Or how can light have fellowship with darkness?
"Salt is good. But if it loses its salty taste, you can't make it good again. So, don't lose that good quality of salt you have. And live in peace with each other."
Mark 9:50 ERV
When Jesus spoke again to the people, he said, "I am the light of the world. Whoever follows me will never walk in darkness, but will have the light of life."
John 8:12 NIV
Previous Messages and exploration on this topic: 😊
https://thethankfulrevolution.com/2020/11/03/we-are-salt-and-light-what-does-that-really-mean/
https://thethankfulrevolution.com/portfolio/biblical-exploration-we-are-the-salt-and-light/
Results for: salt and light
We are Salt and Light…what does that really mean?BIBLE STUDIES · DEVOTIONAL · THE THANKFUL REVOLUTION
msstevensprLeave a commentEdit"We are Salt and Light…what does that really mean?"
We are the salt of the earth and light of the world. Both elements are vital for our human journey. Exploring the essence of Jesus message is important so that we know the significance of the relationship in both of these areas.
Biblical Exploration: We are the Salt and Light
Why did Jesus stress the importance in His Sermon on the Mount in Matthew to call His people as Salt and Light? Both of these elements are very essential in this world either vital in food preservation, medical balance, cleansing agent, and illuminous directives that reflects and guides.
As this message concludes, I want to stress how important your individual power of choice makes for you, your family, and your legacy.
I ask you to consider to Choose Life not Lie…make sure to keep the "F" in Life meaning keep your choice surrounded with Faith, Freedom, and Forgiveness.
Deuteronomy 30:15-20New International Version
15 See, I set before you today life and prosperity, death and destruction. 16 For I command you today to love the Lord your God, to walk in obedience to him, and to keep his commands, decrees and laws; then you will live and increase, and the Lord your God will bless you in the land you are entering to possess.
I subscribe to Proverbs 3:5-7 and God's directive for life and that life more abundant here on earth as it is in Heaven.
I bid you well on your personal life's journey!
Additionally, choosing to be better is the most important step in your eternal life's journey.
I offer a suggestion that can assist you with this odious task. Yes, it may appear upon initial glance that stepping away from how I have always done things is a bad thing; but just mere appearance should not dissuade you from the opportunity to have greatness.
Eternally, we will all have an outcome whether we choose to believe it here on earth or not. It is inevitable that the mysterious Heaven versus Hell theories that provide much debate in the world today will be answered.
I will offer the following as an encouragement for you to seek God for yourself and get to know the answers now before your option to choose in this earthly lifetime is over.
If on this day your heart is compelled to be different, live different, and act different I pray you choose different than your normal way. I pray that God does beckon your heart in a nagging way to seek Him and accept His truth personally. Again, the choice is yours. What say ye?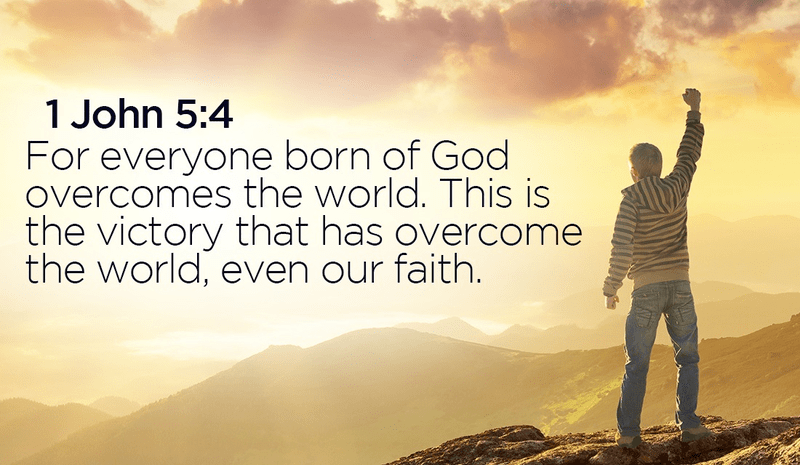 Okay, I pray that you will without preconceived ideas hear the heart of this author's message for it stems from a deep seated love for all mankind – even if I am a work in progress. Thank you for your time.
This is an ending prayer I offer today:
Jude 24-25 Amplified Version
24 Now to Him who is able to keep you from stumbling or falling into sin, and to present you unblemished [blameless and faultless] in the presence of His glory with triumphant joy and unspeakable delight, 25 to the only God our Savior, through Jesus Christ our Lord, be glory, majesty, dominion, and power, before all time and now and forever. Amen.
——————————————————————————————————————————
The Thankful Revolution rejoices with you and looks forward to continuing to encourage, edify, educate, and inspire as we traverse along our life's pathway and choices. Enjoy the journey!
Continue to stay tuned for more on the meaning of LIFE as we explore Biblical Truths one word at a time, one scripture at a time, one moment in time, …let's eat that daily bread! Selah, Shalom, Amen Indeed Miriam a.k.a. Essence of Myrrh Proverbs 3:5-6 Subscribe, Bookmark, Save, Share, Comment, Like, and Enjoy how N.O.W. = New-Beginnings is our Witness can be yours today through one daily Myrrhism Word/Message at a time.
Check out Our Blog: https://thethankfulrevolution.com/blog/
P.S. Remember, to help us navigate through this life and enjoy a new life that one being eternal with God our Father; we have to make a decision N.O.W. = New Beginnings is our Witness. Below provides a prayer that you can ask the Lord to become your Redeemer, Healer, Savior, your everything to help you on your personal life's journey – even though it may be bitter some times with God He always sweetens your steps. Love you always! Miriam aka Essence of Myrrh Proverbs 3:5-7.