Word defined: Perpetuate – Link: https://www.merriam-webster.com/dictionary/perpetuate
perpetuate
per·​pet·​u·​ate | \ pər-ˈpe-chə-ˌwāt \perpetuated; perpetuating
Definition of perpetuate
transitive verb: to make perpetual or cause to last indefinitely perpetuate the species
The Question for the day: What do I Perpetuate?
What do I/you consistently, habitually, and intentionally do in our/your life is what I/you lay as the foundation of who we/you are.
Myrrhism Message: Perpetuate = Permanently Portrayed Position
N.O.W. = New-Beginnings is our Witness!
When will this happen for me is the question you may be asking?
Do I exude evil through lies, bitterness, and abhorrent behavior? Or do I spread a different kind of vibe that is kind, loving, truthful and peaceful?
I would challenge us all to relook at what we perpetuate in our lives; then identify if this is what you want to continue to embrace, embody, and emote?
If you desire a new Posture, Purpose, and Perception then there has to be an interruption into your core decisions.
How?
How does this turn-around or better yet the choice to change occur for me (for us)?
There is only 1 way, 1 truth, and 1 choice to eternal life!
John 14:6 Amplified Bible
Jesus said to him, "I am the [only] Way [to God] and the [real] Truth and the [real] Life; no one comes to the Father but through Me
.Why?
Why care about what you perpetuate?
A few questions to ask yourself – be transparent – be honest – be open – be willing – and be ready!
Do I want to be enlightened or better yet light to shine forth integrity, purity, love, courage, and truth? Do I want to be that salt that brings forth a flavor into the world that is not lacking in the seasoning necessary for enhancement, preservation, and even healing?
Truly identify what motivates us, what do we meditate on daily, and what message does our life want to perpetuate as the legacy we live and leave?
What do you really want to be stamped as your earthly legacy? (Fill in your blanks)
How do you really want your purpose to be revealed, sealed, and continued?(Fill in your blanks)
When will it become urgent that the choice to change is yours to make and the option to complain about circumstances is the hindrance for new life and that life more abundant?(Fill in your blanks)
A suggestion that displays the dichotomy of life where we continue to portray division, deference, and distance from what God desires for our life can be found by reading the entire chapter of 1 John 3.
Let me share a version of this chapter that I found keeps it real and relatable for the life I (you) can choose. There is a way…a way meaning the choice we take, the intended actions we walk out, and the mindset we continue to enable that defines our existence. So, take a moment to marinate on God's word that presents a way we can adopt (and adapt) for our own lives…it's up to you to choose which way is most appropriate for you to continue to perpetuate!
Jesus died so that we could find salvation; basically there is no greater love displayed than laying ones life down for another. Jesus is our ultimate example of Agape love without conditions, without expectations, and without any strings attached. So, shall we strive to live a life like he has afforded us an opportunity to have and that being one of love versus hate, bitterness, or destruction?
1 John 3The Message
What marvelous love the Father has extended to us! Just look at it—we're called children of God! That's who we really are. But that's also why the world doesn't recognize us or take us seriously because it has no idea who he is or what he's up to.2-3 But friends, that's exactly who we are: children of God. And that's only the beginning. Who knows how we'll end up! What we know is that when Christ is openly revealed, we'll see him—and in seeing him, become like him. All of us who look forward to his Coming stay ready, with the glistening purity of Jesus' life as a model for our own.4-6 All who indulge in a sinful life are dangerously lawless, for sin is a major disruption of God's order. Surely you know that Christ showed up in order to get rid of sin. There is no sin in him, and sin is not part of his program. No one who lives deeply in Christ makes a practice of sin. None of those who do practice sin have taken a good look at Christ. They've got him all backward.7-8 So, my dear children, don't let anyone divert you from the truth. It's the person who acts right who is right, just as we see it lived out in our righteous Messiah. Those who make a practice of sin are straight from the Devil, the pioneer in the practice of sin. The Son of God entered the scene to abolish the Devil's ways.9-10 People conceived and brought into life by God don't make a practice of sin. How could they? God's seed is deep within them, making them who they are. It's not in the nature of the God-born to practice and parade sin. Here's how you tell the difference between God's children and the Devil's children: The one who won't practice righteous ways isn't from God, nor is the one who won't love brother or sister. A simple test.* * *11 For this is the original message we heard: We should love each other.12-13 We must not be like Cain, who joined the Evil One and then killed his brother. And why did he kill him? Because he was deep in the practice of evil, while the acts of his brother were righteous. So don't be surprised, friends, when the world hates you. This has been going on a long time.14-15 The way we know we've been transferred from death to life is that we love our brothers and sisters. Anyone who doesn't love is as good as dead. Anyone who hates a brother or sister is a murderer, and you know very well that eternal life and murder don't go together.16-17 This is how we've come to understand and experience love: Christ sacrificed his life for us. This is why we ought to live sacrificially for our fellow believers, and not just be out for ourselves. If you see some brother or sister in need and have the means to do something about it but turn a cold shoulder and do nothing, what happens to God's love? It disappears. And you made it disappear. When We Practice Real Love18-20 My dear children, let's not just talk about love; let's practice real love. This is the only way we'll know we're living truly, living in God's reality. It's also the way to shut down debilitating self-criticism, even when there is something to it. For God is greater than our worried hearts and knows more about us than we do ourselves.21-24 And friends, once that's taken care of and we're no longer accusing or condemning ourselves, we're bold and free before God! We're able to stretch our hands out and receive what we asked for because we're doing what he said, doing what pleases him. Again, this is God's command: to believe in his personally named Son, Jesus Christ. He told us to love each other, in line with the original command. As we keep his commands, we live deeply and surely in him, and he lives in us. And this is how we experience his deep and abiding presence in us: by the Spirit he gave us.
Again, the question is how do I want my life (your life/our lives) be indelibly scribed into the eternity? Will I be found acceptable at the end of this earthly journey to be written in God's book of life? OR will my name be forever blotted out to be cast into the uttermost darkness where the dammed reside?
It is the person who seeks God's wisdom and then becomes that oracle or scribe or voice in the seemingly wilderness that is often shunned by the masses. So, just know that once the road to change has been taken; the journey may often lead to being the only one who desires to share this message of love, truth, purity, and wisdom. Again, do not faint in well doing for in due season if you continue on the path of righteousness you do reap a reward far greater than any riches one could amass in this heavenly realm. Be of good cheer my friend; God has overcome this world and He has promised that the Greater One resides in us and too is more than a conqueror in us and through us!
The choice is mine (yours) to make and I would beckon everyone to wake up to the urgency that our personal decision holds the key to our own peace, prosperity, and promises fulfilled. Time continues to tick away, every second, every minute, every hour, every day…..the clock on our personal life may cease even before we get to the end of this post; so I ask again…what do we perpetuate and if it's not what we want to remain as our position, posture, promise, and purpose – THEN a personal decision must be made to change the outcome before time runs out on my(your) ability to do so on this earth.
Here are a few Bible Truths that speak about eternal destination when it comes to our names written in the Book of Life.
Revelation 13:8 – And all that dwell upon the earth shall worship him, whose names are not written in the book of life of the Lamb slain from the foundation of the world.
Revelation 20:12 – And I saw the dead, small and great, stand before God; and the books were opened: and another book was opened, which is [the book] of life: and the dead were judged out of those things which were written in the books, according to their works.
Revelation 3:5 – He that overcometh, the same shall be clothed in white raiment; and I will not blot out his name out of the book of life, but I will confess his name before my Father, and before his angels.
Revelation 21:27 – And there shall in no wise enter into it any thing that defileth, neither [whatsoever] worketh abomination, or [maketh] a lie: but they which are written in the Lamb's book of life.
Revelation 20:15 – And whosoever was not found written in the book of life was cast into the lake of fire.
The above scripture's source link for additional scriptures can be found by clicking on this link: https://www.kingjamesbibleonline.org/Bible-Verses-About-Lambs-Book-Of-Life/
When faced to do something different, it is hard! The draw to remain comfortable with complacency or status quo is a daunting and often taunting task to undertake. It takes courage to go against the norm. It take wisdom to accept that walking the current path may not be the best option. It takes an active decision to say enough is enough! I choose life! I choose to be different! I choose what's right! I choose to be independent! I choose…
Joshua shares how he had to make that same choice to not continue to follow the path of destruction that everybody else was following; even if it meant to ignore familiar customs, rituals, and practices. The decision to change his legacy and the destiny of the generation that would follow him was made that moment he choose life with God!
Joshua 24:14-15 New International Version
14 "Now fear the Lord and serve him with all faithfulness. Throw away the gods your ancestors worshiped beyond the Euphrates River and in Egypt, and serve the Lord. 15 But if serving the Lord seems undesirable to you, then choose for yourselves this day whom you will serve, whether the gods your ancestors served beyond the Euphrates, or the gods of the Amorites, in whose land you are living. But as for me and my household, we will serve the Lord."
I thank you for taking a moment out of your day to not click off of this message and read it until the end. I pray that the words speak to your heart and that it will encourage you to want to be different in a positive manner. I pray that you do enjoy life and that life more abundant here on earth as it is in heaven. I pray that you prosper and be in good health even as your soul prospers. I pray that while the Lord is knocking at the door of your personal life that you will not be deaf to his knock. I pray that you too can enjoy the benefits of a loving God who only desires the best for you! You are loved, you are important, and your choice matters!
We have to seek to have an understanding of God's word so that we can be changed!
Isaiah 55:6-7 The Message
6-7 Seek God while he's here to be found,
    pray to him while he's close at hand.
Let the wicked abandon their way of life
    and the evil their way of thinking.
Let them come back to God, who is merciful,
    come back to our God, who is lavish with forgiveness.
Have you gotten real with yourself: Have you done the examination whom you are serving? Today is the day for your deliverance, for your change, and for your new-beginning.
2 Corinthians 13:5 – Examine yourselves, whether ye be in the faith; prove your own selves. Know ye not your own selves, how that Jesus Christ is in you, except ye be reprobates?
Faith Speaks and it so so..
This is an ending prayer I offer today as a prayer covering as we depart one form another; but never separated in the spirit for we are of one body!
Jude 24-25 Amplified Bible
24 Now to Him who is able to keep you from stumbling or falling into sin, and to present you unblemished [blameless and faultless] in the presence of His glory with triumphant joy and unspeakable delight, 25 to the only God our Savior, through Jesus Christ our Lord, be glory, majesty, dominion, and power, before all time and now and forever. Amen.
I bid you well on your personal life's journey!
P.S. Additionally, choosing to be better is the most important step in your eternal life's journey.
I offer a suggestion that can assist you with this odious task. Yes, it may appear upon initial glance that stepping away from how I have always done things is a bad thing; but just mere appearance should not dissuade you from the opportunity to have greatness.
Eternally, we will all have an outcome whether we choose to believe it here on earth or not. It is inevitable that the mysterious Heaven versus Hell theories that provide much debate in the world today will be answered.
I will offer the following as an encouragement for you to seek God for yourself and get to know the answers now before your option to choose in this earthly lifetime is over.
If on this day your heart is compelled to be different, live different, and act different I pray you choose different than your normal way. I pray that God does beckon your heart in a nagging way to seek Him and accept His truth personally. Again, the choice is yours. What say ye?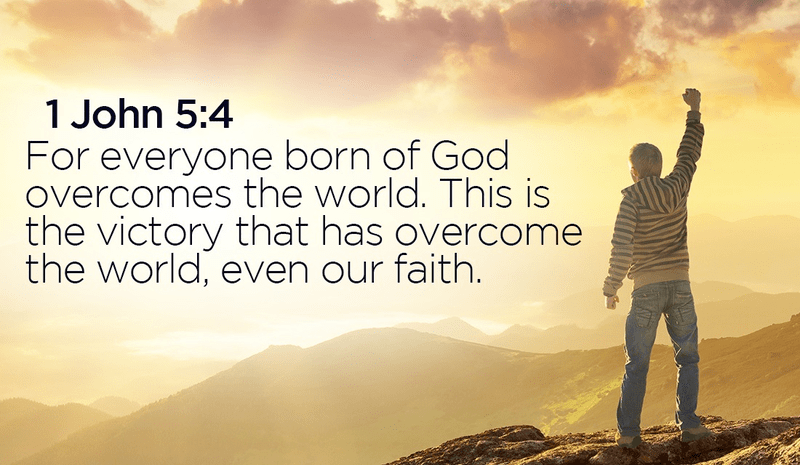 Okay, I pray that you will without preconceived ideas hear the heart of this author's message for it stems from a deep seated love for all mankind – even if I am a work in progress. Thank you for your time.
——————————————————————————————————————————
The Thankful Revolution rejoices with you and looks forward to continuing to encourage, edify, educate, and inspire as we traverse along our life's pathway and choices. Enjoy the journey!
Continue to stay tuned for more on the meaning of LIFE as we explore Biblical Truths one word at a time, one scripture at a time, one moment in time, …let's eat that daily bread! Selah, Shalom, Amen Indeed Miriam a.k.a. Essence of Myrrh Proverbs 3:5-6 Subscribe, Bookmark, Save, Share, Comment, Like, and Enjoy how N.O.W. = New-Beginnings is our Witness can be yours today through one daily Myrrhism Word/Message at a time.
Check out Our Blog: https://thethankfulrevolution.com/blog/
P.S. Remember, to help us navigate through this life and enjoy a new life that one being eternal with God our Father; we have to make a decision N.O.W. = New Beginnings is our Witness. Below provides a prayer that you can ask the Lord to become your Redeemer, Healer, Savior, your everything to help you on your personal life's journey – even though it may be bitter some times with God He always sweetens your steps. Love you always! Miriam aka Essence of Myrrh Proverbs 3:5-7.
Selah and Shalom ~ Essence of Myrrh Proverbs 3:5-7 from Miriam S Stevens Thankful Revolution and Todah Praise ChannelMsstevenspr.comSMS = Send Messages Safely#faithspeaksanditisso#PerpetuatedPositionsPosterity Please visit, subscribe, share, like, and comment at TheThankfulRevolution.comhttps://thethankfulrevolution.com/ and I ask you all to review the latest Blog (looking to get your thoughts as we continue in this journey called life) Myrrhism Message Thirty Seven – Faith Speaks and it is so! A.W.E. https://thethankfulrevolution.com/…/myrrhism-message… Love you all!