Your Eternity Sealed equals the Y.E.S. choice that you have a free-will to make for your life.  Eternity awaits your decision.  Will it be life with God  in Heaven forever or death without God in Hell eternally? The decision is up to you.  Your heart accepts or rejects the way that your  life's ballot is cast.  Either you believe in God by accepting His word or you don't.
Christ is the avenue and doorway entrance that must be accepted in order for you to live eternally with God.  So, you would have to say Y.E.S. to Christ.  That is how you seal the deal with a liberated eternal life full of redemption and deliverance.
25 Jesus said to her, "I am the resurrection and the life. The one who believes in me will live, even though they die;
God allows us to activate the power of choice to decide where our eternity fate exists.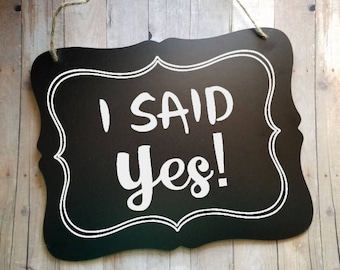 Ephesians 4:25 ESV
Therefore, having put away falsehood, let each one of you speak the truth with his neighbor, for we are members one of another.
2 Timothy 3:16 ESV 
All Scripture is breathed out by God and profitable for teaching, for reproof, for correction, and for training in righteousness.
Matthew 5:17-19 ESV 
"Do not think that I have come to abolish the Law or the Prophets; I have not come to abolish them but to fulfill them. For truly, I say to you, until heaven and earth pass away, not an iota, not a dot, will pass from the Law until all is accomplished. Therefore whoever relaxes one of the least of these commandments and teaches others to do the same will be called least in the kingdom of heaven, but whoever does them and teaches them will be called great in the kingdom of heaven.
Below URL Link and message shares how you can live a new life in God through Christ Jesus when you say Y.E.S. to Life Eternal: Choose Y.E.S. to Life in Christ and Eternity with God in Heaven!
The following is Steps To Peace With God from the Billy Graham Evangelistic Association

STEP 1 :

God's Purpose: Peace and Life

God loves you and wants you to experience peace and life – abundant and eternal.

The Bible says :
| | |
| --- | --- |
| | ". . .we have peace with God through our Lord Jesus Christ." Romans 5:1 |
| | "For God so loved the world that He gave His only begotten Son, that whoever believes in Him should not perish but have everlasting life." John 3:16 |
| | ". . .I have come that they may have life, and that they may have it more abundantly." John 10:10 b |
Since God planned for us to have peace and abundant life right now, why are most people not having this experience?
STEP 2 :
Our Problem: Separation
God created us in His own image to have an abundant life. He did not make us as robots to automatically love and obey Him, but gave us a will and a freedom of choice.
We chose to disobey God and go our own willful way. We still make this choice today. This results in separation from God.
The Bible says :
| | |
| --- | --- |
| | "For all have sinned and fall short of the glory of God." Romans 3:23 |
| | "For the wages of sin is death, but the gift of God is eternal life in Christ Jesus our Lord." Romans 6:23 |
Our Attempts :
Through the ages, individuals have tried in many ways to bridge this gap – without success.
The Bible says :
| | |
| --- | --- |
| | "There is a way that seems right to man, but in the end it leads to death." Proverbs 14:12 |
| | "But your iniquities have separated you from God; and your sins have hidden His face from you, so that He will not hear." Isaiah 59:2 |
Our good works, religion, philosophy and morality cannot bridge the gap between a sinful people and a Holy God.
STEP 3 :
God's Remedy: The Cross:
Jesus Christ is the only answer to this problem, He died on the Cross and rose from the grave, paying the penalty for our sin and bridging the gap between God and people.
The Bible says :
| | |
| --- | --- |
| | ". . .God is on one side and all the people on the other side, and Christ Jesus, Himself man, is between them to bring them together . . ." 1 Timothy 2:5 |
| | "For Christ also has suffered once for sins, the just for the unjust, that He might bring us to God . . ." 1 Peter 3:18 a |
| | "But God demonstrates His own love for us in this: While we were still sinners, Christ died for us." Romans 5:8 |
STEP 4 :
Our Response: Receive Christ
We must trust Jesus Christ and receive Him by personal invitation.
The Bible says :
| | |
| --- | --- |
| | "Behold, I stand at the door and knock. If anyone hears My voice and opens the door, I will come in to him and dine with him, and he with Me." Revelation 3:20 |
| | "But as many as received Him, to them He gave the right to become children of God, even to those who believe in His name." John 1:12 |
| | ". . .if you confess with your mouth the Lord Jesus and believe in your heart that God has raised Him from the dead, you will be saved." Romans 10:9 |
Is there any good reason why you cannot receive Jesus Christ right now?
Admit your need (I am a sinner).
Be willing to turn from your sins (repent).
Believe that Jesus Christ died for you on the cross and rose from the grave.
Through prayer, invite Jesus Christ to come in and control your life through the Holy Spirit. (Receive Him as Lord and Savior).
What to pray :
Dear Lord Jesus,
I know that I am a sinner and need Your forgiveness. I believe that You died for my sins. I want to turn from my sins. I now invite You to come into my heart and life. I want to trust and follow You as Lord and Savior.
In Jesus' name, Amen
God's Assurance: His Word
If you prayed this prayer, the Bible says :
| | |
| --- | --- |
| | "For ' whoever calls upon the name of the Lord will be saved. ' " Romans 10:13 |
Did you sincerely ask Jesus Christ to come into your life? Where is He right now? What has He given you?
| | |
| --- | --- |
| | "For it is by grace you have been saved, through faith – and this is not from yourselves, it is the gift of God – not by works, so that no one can boast." Ephesians 2:8.9 |
| | "He who has the Son has life; he who does not have the Son of God does not have life. These things I have written to you who believe in the name of the Son of God, that you may know that you have eternal life, and that you may continue to believe in the name of the Son of God." 1 John 5:12, 13 |
Receiving Christ, we are born into God's family through the supernatural work of the Holy Spirit who indwells every believer – this is called regeneration or the "new birth."
NOW is time to celebrate the Y.E.S. to Life and that Life more abundant.  You made the best decision ever to choose to life in Christ with God in Heaven forever.  So, what do you do N.O.W. (New-Beginning is our Witness)?  Well, time to grow, learn, get wisdom, and thrive in this new joyful life that you accepted today.  Engross yourself with the tenets that the Bible shares is the directive for our life.  Read and Study the Bible to find out what the truth of God's word means when it relates to the encounters we face along our journey.
2 Timothy 2:15 ESV 
Do your best to present yourself to God as one approved, a worker who has no need to be ashamed, rightly handling the word of truth.
And they devoted themselves to the apostles' teaching and the fellowship, to the breaking of bread and the prayers.
Jesus answered, "Truly, truly, I say to you, unless one is born of water and the Spirit, he cannot enter the kingdom of God.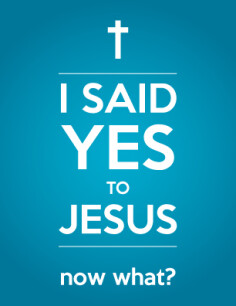 Below provides some instructions and guidance for your new life in Christ now that you have said Y.E.S. to Christ.  Learn more here:  
I said Y.E.S. now what?
HOPE…
Is there HOPE for me?  What does it mean to be a Christ follower?
Click on the following link START HERE
NOW WHAT?
Do you have questions about anything you read?  Did you say "Yes!" to Jesus today and make a commitment to follow Him?  Do you need prayer?  Would you like resources to help you begin your walk of faith?
SHARE YOUR GOOD NEWS WITH US!  CLICK HERE TO CONTACT US!
If you decided to receive Jesus today, we encourage you to print this page to keep as a reminder of your decision to accept Jesus Christ as your Savior.
We also encourage you to review our "Yes!" booklet which further explains your decision to follow Christ and provides some next steps.  You can download a PDF of the booklet by clicking on one of the links below.
Adult/Student             Kids Packet
GET CONNECTED
As a way to grow closer to Him, the Bible tells us to follow up on our commitment.  Here are three ways to continue your walk of faith:
1.  Find a Church Where His Word is taught: Make it a priority to attend church every weekend.  If you do not yet have a local church home, we encourage you to find one.  If you live close, we would love to have you worship with us here at Riverside!  Click here for more information.
2.  Read your Bible:  In addition to seeking the fellowship of other followers of Jesus, you should spend time with God each day.  Develop the habit of praying to Him and reading His Word.  You can find some helpful tools to keep you on track here.
3.  Consider being baptized:  Once you have made a decision to follow Christ, it's important to take that first little step of obedience by following His example and participating in water baptism.  It's a public profession of your new faith in Jesus.  You can learn more about baptism here.
Above are just a few suggestions from some online reference information that can offer insight to help you move forward in your new life journey.  You do not have to subscribe to those ministries listed above, there are many options that are available for you to grow in your new personal relationship.  Just be encouraged to progress and move forward so that wherever you live on this planet you surround yourself by other believers who will assist you in your new walk.
Jesus provides us encouragement for our journey through nudging us along with our Holy Spirit resident.  Know that we have a helper to lead us into the path that will help us prosper, grow, and thrive.  Therefore, continue to seek God through study the Bible, praying daily, listening to our internal compass that being our Holy Spirit resident.
We rejoice with you and continue to provide words that encourage your growth and fulfillment of your divine destiny.  You matter, your life matters, your decision matters, and what you impart in this world matters to all of those that you have a sphere of influence upon.  Don't take that truth lightly but embrace your worth and live on with a new purpose and in thankfulness.  Again, we are excited about this new Y.E.S. decision that you made and look forward to learning more about how you have made a positive difference for all those you encounter.  Continue to be diligent about your decision to follow Christ.  Don't be deceived, God is not mocked so make sure you take it upon yourself to grow in your personal relationship and gain wisdom from the source:  God's word is His truth and that is the directive for our life and lifestyle choices.
Talk to God constantly because He constantly desires to share nuggets of gold into your life.  You don't have to worry about anything because God will never leave you or forsake you.  God will always steer you into the direction (although it may not be a popular accepted by a crowd directive), God will always ensure that you are guided into the best outcome that allows you to thrive as a Kingdom citizen.
The Thankful Revolution rejoices with you and looks forward to continuing to encourage, edify, educate, and inspire as we traverse along our life's pathway and choices.  Enjoy the journey!

Stay tuned for more on the meaning of LIFE as we explore Biblical Truths one word at a time, one scripture at a time, one moment in time, …let's eat that daily bread! Selah, Shalom, Amen Indeed ❤Miriam a.k.a. Essence of Myrrh Proverbs 3:5-6  Subscribe, Bookmark, Save, Share, Comment, Like, and Enjoy how N.O.W. = New-Beginnings is our Witness can be yours today through one daily Myrrhism Word/Message at a time.  Check out Our Blog: https://thethankfulrevolution.com/blog/