Facing a mess (moments everyone secures situationally) in life is inevitable.
Interestingly enough when we mull over the word MESS it can indicate a place of disarray, as well as, a place of communion that usually armed forces personnel commune for meals.  What a dichotomy this presents.  In one aspect it is a situation where mishaps, mistakes,mire, and mayhem resides versus another arena where fellowship, community, and camaraderie takes place.
This type of picture every soul moves through in their life's journey.
Sometimes we find ourself and our current situations full of mess.  We may be at crossroads where the options seemingly have us face choices that keeps us off balance and in some type of upheaval.  A mess is a place where we find ourselves in monumental and overwhelming obstacles.   Sometimes we find ourselves at wits ends where we are desperately rooted in a place of chaos.  It is in these moments when we realize that in order to find peace, clarity, and positive progression; we must reach out for help.  We have to realize the facade that everything is okay with us will lead us to a stench, dead end, and surrender to live life less than optimal.
To declutter, reconstruct, and organize often requires assistance from professionals.  When we find ourselves in a moment of mess that appears to be a mountain heap of blockages; it is okay to reach out for help and persons who know how to help you rid yourself of the burden that mess brings.
When you get a professional's hand of help; it often brings to light and uncovers the beauty that was buried before.  Once that unveiling happens, it can place you into a posture of positive progression and elevate your life's trajectory into a new realm of life.
The most beautiful masterpiece starts from globs of  mess – like a clump of clay on a potter's wheel that needs to be shaped, pruned, spun around into an image that makes sense and is the ultimate vision to come forth from the master's eye and hand.
On the other hand, the perspective that mess can be a communal situation where fellowship, food, nutrient intake, and communication exchange occurs.  In an armed forces atmosphere this type of situation allows for a time of replenishing in the midst of the war that surrounds their normal and daily activities. This time of mess is often sought and a welcomed reprieve from the arduous life that one who is in military service faces.
It appears there will be options for each soul to choose when we approach the mess in our lives.  Will the mess be a permanent thorn in our side that pierces through our lives bringing us to a state where our course to take is a sloppy, sad surreal heap of crap.  Or will we be of the mindset that we are part of God's army where we can daily take time to reboot through eating together with others who are of the same mission.  What mission are we part of is this journey called life.  We must collaborate in God's army and share wise instructional orders as we get the rations necessary for us to complete the next phase of our fight.
Either way a mess is a state that each soul can find themselves located.  The mess can present an obstacle to overcome and that is possible.  The mess can be a time to be fed and acquire additional energy nutrients needed to engage in your personal mission. What place do you find yourself located in when faced with your mess?
Are you in a mess place of chaos, confusion, calamity versus camaraderie, cheer, celebration.
Get your perspective refocused and realize we all have mess to get through – futility versus food.  Make a choice not to remain in the former futile mess where movement is stagnant.  Choose the place of rest, replenishing, and revival.
If you find yourself in the first account of mess where you are in turmoil, obstacles that overwhelm; help can be yours to aid in your journey to break out and break through:
Cindi McMenamin provides her insight on when in a mess maintaining faith in God should be your focus through, "7 Reasons to Trust God in the Middle of Your Mess."
We may face catastrophes that find our lives in such a mess where we are in a rut, pit, and place or ruin.  This situation is often painful and pitiful.  God is still present with you so realize you are not alone and can move through this state into a place of peace.  It is through prayer and seeking God's help that will progress you out of the mess.  However, if you find that you are currently in the midst of a mess and need help,  Jan Winebrenner offers her insight on how to navigate, "Life in the Midst of Mess."
Another online message that encourages one to refocus thoughts and choices into a realistic determination for what to do when found in a mess that is a place where optimal living and functionality is not happening comes from an online article from Renner.org:   From Glory to Glory or From Mess to Mess?
Realize in your life journey that a mess does not always have to be a place or situation of grief, upheaval, or disarray; but intake of meals and fellowship is also indicative of mess.  God shares in His word how exchange of meals and blessings can occur in this setting of mess.
Genesis 43:34 "And he took and sent messes unto them from before him: but Benjamin's mess was five times so much as any of theirs. And they drank, and were merry with him."
We also see in God's word that a mess can be symbolic of a banquet feast and festivities where enjoyment, celebration, food exchange, and joy happens.  Take time to enjoy the goodness that a mess presents.  Take time to enrich yourself with moments where fellowship one with another occurs in enjoying merry mission meals.  Read how this merry mission mess meal unfolds in Matthew 22 New International Version (NIV)
In the military there is a code of ethics to obey in order to successfully maneuver through in the call to duty.  As a member of the armed services, it is vital everyone knows their ranks, call to action, and mission.  Therefore, following the rulebook is crucial for a successful operation of the military forces. Likewise, in God's army we must abide by His covenant code that can be learned through the pages of the Bible.  Get to know the manual of service so that the faith walk we live is productive, focused, and uplifting.
The merry mission meal or Marriage Banquet is a seclusive setting where only those by invitation are allowed to participate.  Likewise, those who have joined God's military and truly obey command's orders know when the specific time to take their mess occurs and those dedicated soldiers (participants in this elite and elect group) are on time for taking the merry mission mess. 
Those who are in military service realize there are certain times to take mess.  If the soldier is not diligent and obedient to honor those times then they will miss out on the replenishment needed to carry forth in their personal mission. 
Often the mess times bring forth welcome changes to the arduous task of an engaged personnel who is focus to accomplish their personal mission.  Therefore, realize the option that a mess can also be a situation where strength enhancement occurs through a joint effort and engagement with others enlisted in the same mission you face is key for productive movement in your journey.
Read Matthew 22 verses 1 through 14 about how the Kingdom of Heaven relates to an honorary banquet (merry mission mess meal):
 Jesus spoke to them again in parables, saying: 2 "The kingdom of heaven is like a king who prepared a wedding banquet for his son. 3 He sent his servants to those who had been invited to the banquet to tell them to come, but they refused to come.4 "Then he sent some more servants and said, 'Tell those who have been invited that I have prepared my dinner: My oxen and fattened cattle have been butchered, and everything is ready. Come to the wedding banquet.'5 "But they paid no attention and went off—one to his field, another to his business. 6 The rest seized his servants, mistreated them and killed them. 7 The king was enraged. He sent his army and destroyed those murderers and burned their city.8 "Then he said to his servants, 'The wedding banquet is ready, but those I invited did not deserve to come. 9 So go to the street corners and invite to the banquet anyone you find.' 10 So the servants went out into the streets and gathered all the people they could find, the bad as well as the good, and the wedding hall was filled with guests.11 "But when the king came in to see the guests, he noticed a man there who was not wearing wedding clothes. 12 He asked, 'How did you get in here without wedding clothes, friend?' The man was speechless.13 "Then the king told the attendants, 'Tie him hand and foot, and throw him outside, into the darkness, where there will be weeping and gnashing of teeth.'14 "For many are invited, but few are chosen."
Yes, facing a mess (moments everyone secures situationally) in life is inevitable.  The mess we choose to abide often speaks to our ultimate ability on how we operate in life's journey.  It is okay if we sometimes fall into a rut of raunchy challenges; but just don't stay in the mire of muck, madness, and misery.  Reach out for help, call a friend to help declutter and make sense of the challenge.  God is your friend that sticks closer than a brother so always know He is just a prayer away to provide the answer you seek.  Also, the mess you may find yourself partaking is one of honor through service and invitation.  This responsibility is one not to take lightly.  When we accept the commission to proclaim God's gospel – His good news – we have to take times to re-up our strength engaging in the joint effort where meals are provided.  You can get your strength enhanced by daily studying God's word and fellowshipping with other believers who encourage you along your God ordained mission.
Always, the first step in this journey called life and that life more abundant is knowing where your life derives.  Jesus is our life giver so, make sure you have an intimate and personal relationship with the one who provides you life.  Jesus is the one who endured the ultimate mess (both the mess from sin and the mess meal with disciples).  If you want to know more about how Jesus can become your personal guide in life to redeem you from a mess that sin creates as a weight then below gives instructions. 
Also, if you like to know more about how to ensure your VIP invitation for the ultimate merry mess meal with Jesus; daily studying God's word provides that key to unlocking this exclusives banquet information.  Anyone has the opportunity to receive a banquet invitation; but not everyone will accept.  The only way to entrance where one can enjoy this wonderful wedding mess meal is through accepting Jesus Christ as your Lord and Personal Savior.  Have you? Have you secured your invitation to feast with God eternally?  Are you saved through the only way to truth, life, and God's way?  It's not by might, power, works, or any other kind of opinionated goodness through self actions that we can be saved – it's only Jesus. And God loves us so much that He provided His only begotten son for all mankind to have as the answer to the sin mess problem so that we can enjoy the saved mess banquet eternally.  If you are ready to accept the call of the invite from Jsus then all you have to do is have a conversation through prayer.
One online resource provides the following information on the avenue for obtaining salvation through accepting Jesus as your Lord and Personal Savior (click here).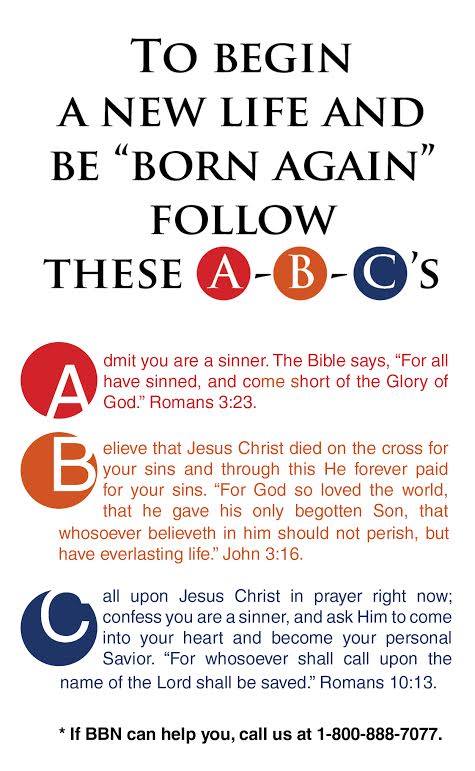 After you have received Jesus in your heart; daily scripture study is necessary to continue to build you up in your new life and faith.  Daily engage in a time where you partake in the mess (meal to replenish) your life.
The Thankful Revolution rejoices with you and looks forward to continuing to encourage, edify, educate, and inspire as we traverse along our life's pathway and choices.  Enjoy the journey!

Stay tuned for more on the meaning of LIFE as we explore Biblical Truths one word at a time, one scripture at a time, one moment in time, …let's eat that daily bread! Selah, Shalom, Amen Indeed ❤Miriam a.k.a. Essence of Myrrh Proverbs 3:5-6  Subscribe, Bookmark, Save, Share, Comment, Like, and Enjoy how N.O.W. = New-Beginnings is our Witness can be yours today through one daily Myrrhism Word/Message at a time.  Check out Our Blog: https://thethankfulrevolution.com/blog/