This past September I attended the Annual Black Women's Wellness 2-Day Virtual Summit. I came away rejuvenated and thrilled there were so many women in attendance with the desire to uplift, inspire, educate, and build a coalition that enhances black women's healthcare.
As I marinated on the plethora of information shared and attempted to summarize all the messaging that I received, one main theme resonated with me that, "Selfcare is not Selfish."
Reflecting on this phrase, what thoughts came to mind, was that as a woman and a single parent, especially in my younger years, I had to wear many hats and often that was a lonely road. I had to be the head of the household, disciplinarian, homework reviewer, driver to all my son's extracurricular activities, and so on with an endless list of responsibilities. I had to account for all the money we had to survive and sometimes based on my income that was truly a challenge. So, the phrase "Selfcare is not Selfish" was missed in my earlier years as the sole provider and head of my household.
As, I have grown wiser and older, I find taking moments to selfcare is mandatory for me to thrive and progress in a healthy manner. It is not selfish but vital for one's physical, mental, spiritual, and social health to value moments to take that "get-a-way" time.
I have now started to enjoy taking a car ride to just view the Chesapeake Bay looking across to see the tranquil waters at the Naval Station in my car.
Additionally, I like reading a good piece of literature. I enjoy playing Solitaire and Spades on my computer. Also, I work on my passion (https://thethankfulrevolution.com/) and feed my faith so that I can leap up with joy to face another day.
So, I encourage each of you to find moments in your day to do something that recharges your life. You want to be able to refresh so that you can give back to those you love and ensure you are living a well balanced life. Explore different types of ways that you can bolster yourself such as physical exercise like doing cycling or yoga. You could start a hobby or explore a passion such as pottery, writing, dancing, and gardening. Maybe pulling out your bucket list and actually ticking off a dream that you desired to accomplish will be your motivation. Invest in yourself such as learning a new language or attending an online course to complete your desired educational goals. It is never too late to start anew to a better you. Just make sure to do actions in your life that will help you to be better.
Diet, nutrition, exercise, emotional, physical, and spiritual health are all areas of opportunities that we can take time to address; especially now that we are in a pandemic. Let us not miss these opportunities for this pursuit to live a life that is healthier and create a thriving existence. Yes, selfcare is definitely not selfish so let us all take up a new mantel to live in a more prosperous way.
"Beloved, I pray that in every way you may succeed and prosper and be in good health [physically], just as [I know] your soul prospers [spiritually]." 3 John 2 Amplified Bible
As we focus on living a healthier life a first step could be to address what we choose to live as a spiritual person. The choice to change is uniquely ours to make so again it is just an encouragement to seek to be better in all areas without lacking attention to our spiritual nature.
I bid you well on your personal life's journey!
Additionally, choosing to be better is the most important step in your eternal life's journey.
I offer a suggestion that can assist you with this odious task. Yes, it may appear upon initial glance that stepping away from how I have always done things is a bad thing; but just mere appearance should not dissuade you from the opportunity to have greatness.
Eternally, we will all have an outcome whether we choose to believe it here on earth or not. It is inevitable that the mysterious Heaven versus Hell theories that provide much debate in the world today will be answered.
I will offer the following as an encouragement for you to seek God for yourself and get to know the answers now before your option to choose in this earthly lifetime is over.
If on this day your heart is compelled to be different, live different, and act different I pray you choose different than your normal way. I pray that God does beckon your heart in a nagging way to seek Him and accept His truth personally. Again, the choice is yours. What say ye?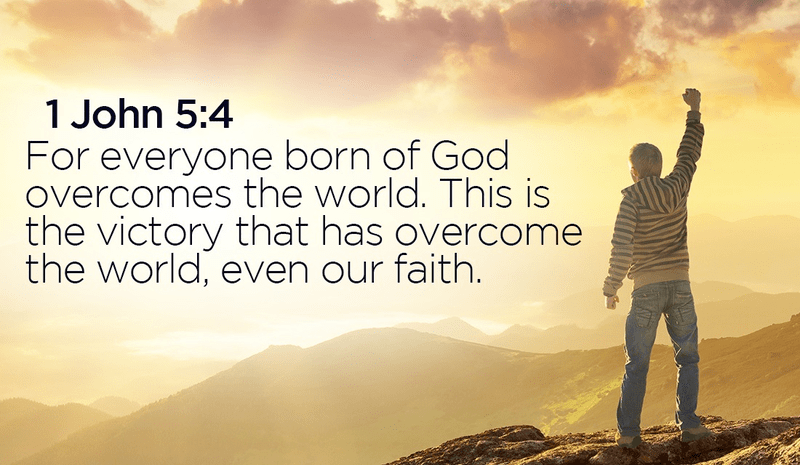 Okay, I pray that you will without preconceived ideas hear the heart of this author's message for it stems from a deep seated love for all mankind – even if I am a work in progress. Thank you for your time.
This is an ending prayer I offer today:
Jude 24-25 Amplified Version
24 Now to Him who is able to keep you from stumbling or falling into sin, and to present you unblemished [blameless and faultless] in the presence of His glory with triumphant joy and unspeakable delight, 25 to the only God our Savior, through Jesus Christ our Lord, be glory, majesty, dominion, and power, before all time and now and forever. Amen.
——————————————————————————————————————————
The Thankful Revolution rejoices with you and looks forward to continuing to encourage, edify, educate, and inspire as we traverse along our life's pathway and choices. Enjoy the journey!
Continue to stay tuned for more on the meaning of LIFE as we explore Biblical Truths one word at a time, one scripture at a time, one moment in time, …let's eat that daily bread! Selah, Shalom, Amen Indeed Miriam a.k.a. Essence of Myrrh Proverbs 3:5-6 Subscribe, Bookmark, Save, Share, Comment, Like, and Enjoy how N.O.W. = New-Beginnings is our Witness can be yours today through one daily Myrrhism Word/Message at a time.