Time to testify!

Click on link to see one of my personal manifested Dream Realized.

Write it, See it, Speak it, live it, and pursue it with all diligence until it is visibly your manifested N.O.W. (New-Beginning is Our Witness)!

Habakkuk 2:2-3 English Standard Version 2016 (ESV)
And the LORD answered me: "Write the vision; make it plain on tablets, so he may run who reads it. For still the vision awaits its appointed time; it hastens to the end—it will not lie. If it seems slow, wait for it; it will surely come; it will not delay.
Revelation 12:11 King James Version
And they overcame him by the blood of the Lamb, and by the word of their testimony; and they loved not their lives unto the death.
Revelation 12:11-12 The Message Version
7-12 War broke out in Heaven. Michael and his Angels fought the Dragon. The Dragon and his Angels fought back, but were no match for Michael. They were cleared out of Heaven, not a sign of them left. The great Dragon—ancient Serpent, the one called Devil and Satan, the one who led the whole earth astray—thrown out, and all his Angels thrown out with him, thrown down to earth. Then I heard a strong voice out of Heaven saying,
Salvation and power are established!
Kingdom of our God, authority of his Messiah!
The Accuser of our brothers and sisters thrown out,
who accused them day and night before God.
They defeated him through the blood of the Lamb
and the bold word of their witness.
They weren't in love with themselves;
they were willing to die for Christ.
So rejoice, O Heavens, and all who live there,
but doom to earth and sea,
For the Devil's come down on you with both feet;
he's had a great fall;
He's wild and raging with anger;
he hasn't much time and he knows it.
ANNOUNCEMENT: IF YOU WANT TO SHOW YOUR SUPPORT, FOLLOWING ARE WAYS:
If you want to support me in my first published book launch as a contributing author, below provides ways you can do so. Thank you!
Lord, my mantra this year is I am not going to let go until you bless me! I am going to continue to keep myself before your throne of grace and linger there as I look for the manifested hoped for promise that your word promises for my prayers, hopes, and dreams!
The place to complete your selection for taking out an ad or becoming a sponsor for the upcoming book launch is as follows: Fillable Sponsorship Package Link
Thank you to a longtime dear sister, friend, and college buddy who encouraged me to share part of my testimony to be in a written work and become a published author. Thank you, Dr. Ericka Ward, I adore you and so happy that we have sojourned in this work for Divine Concept Group, Inc. and being a voice for vision realization to come forth.
So, everyone, I invite you to visit the Book Launch Event page and ask that you show your active support:
Invest in a Copy of the Abound Paradigm Shift – Her Story Book that I am a contributing author.
Buy a shirt – would love you to include my book title, book except, and name in a personalized message. You can use what I used when I ordered a shirt for my self and son – here it is below:
Personalization Message for the T-shirt Order that represents Miriam Smith Stevens book excerpt from Learning how to Breathe Again.
Learning to Breathe Again, "I find, the grace to overcome at your own pace is key." Miriam S Stevens
ORDER YOUR EXCLUSIVE KINGDOM PARADIGM T-SHIRTS!!
Order and pay for your shirts directly with our designer below!!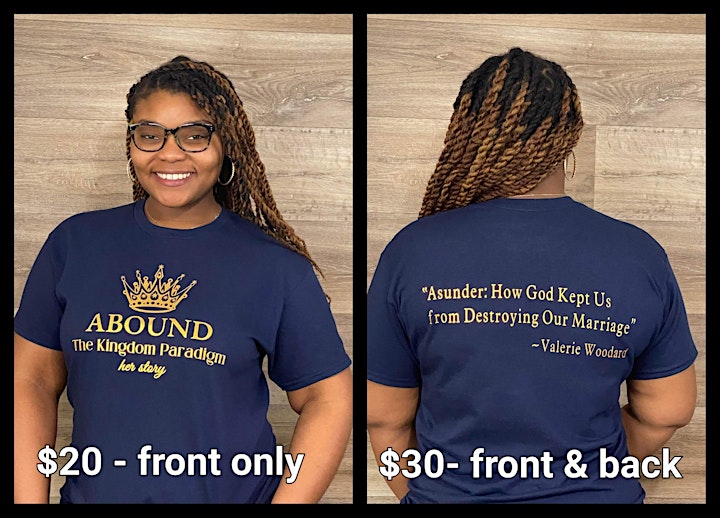 ** Special Kingdom Paradigm T-shirts for our supporters available for pre-order. (see images below for T-shirts available to the public )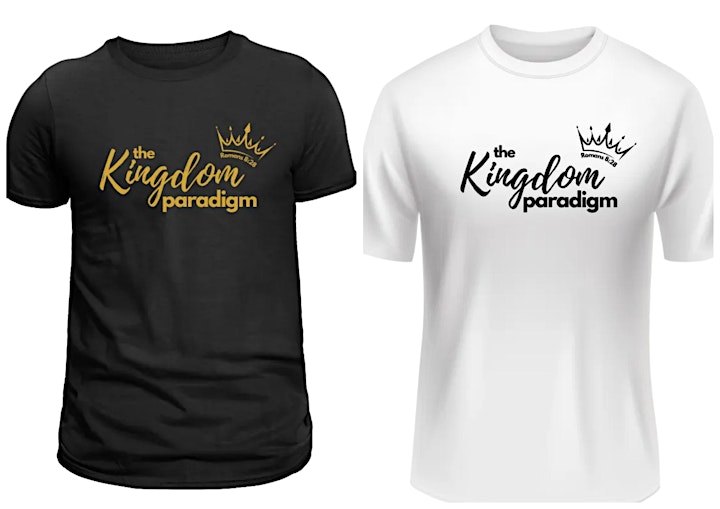 Thank you all for your constant support, prayers, encouragement, feedback, and continuation as we all forge through our personal life's journey.
Below shows the pictures and are the contributing authors that I am honored to be part of with this first book anthology.
ABOUND- her story CO-AUTHORS
CONGRATULATIONS TO OUR CO-AUTHORS!!! WE DID IT LADIES!!!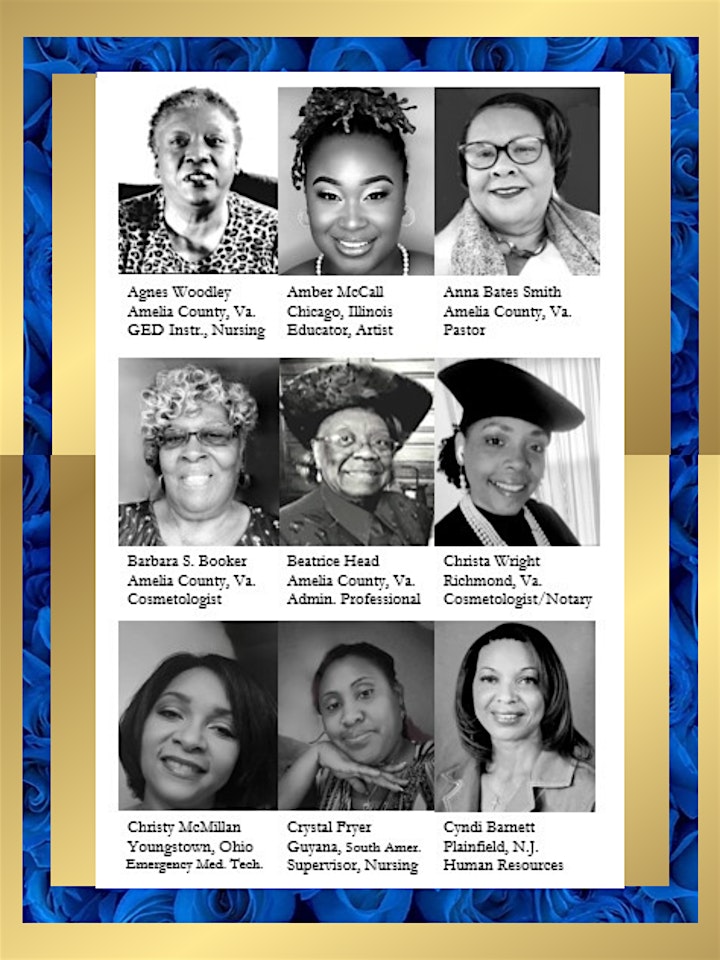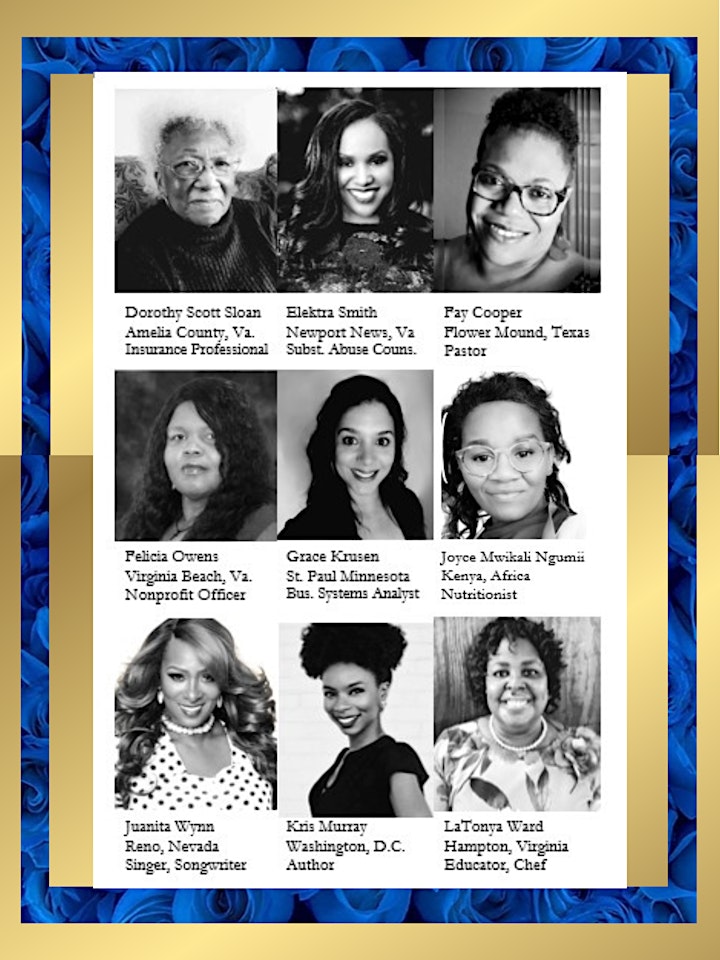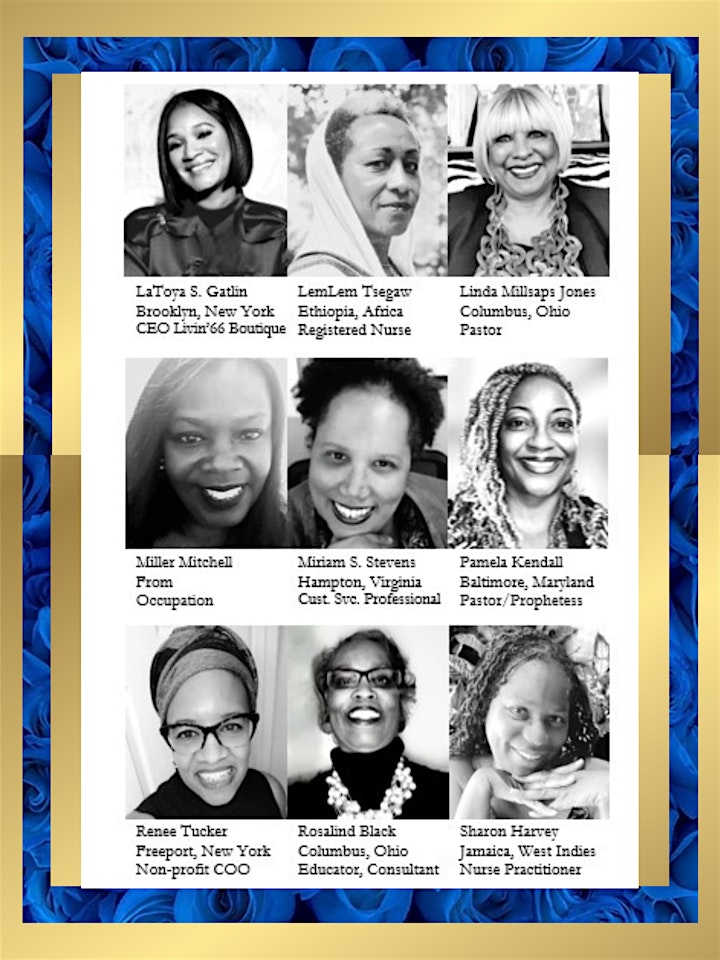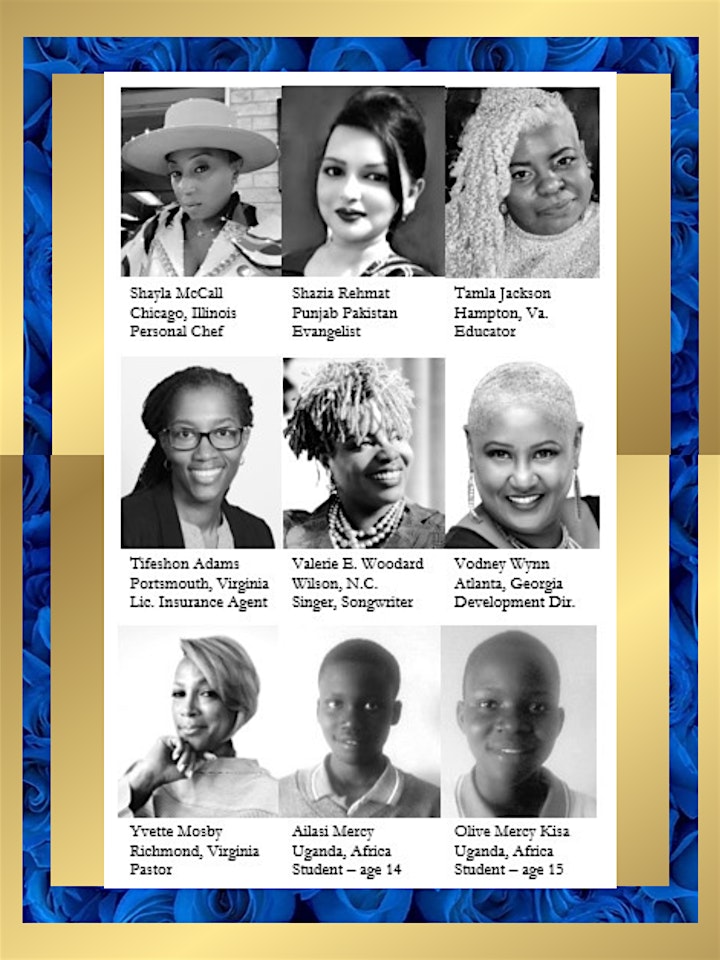 Peace and blessings to all!
Love,
Miriam aka Essence of Myrrh Proverbs 3:5-7 & 8
P.S.
As I continue to press forward on my new journey and a new perspective for 2023: Mental Health & Wellness Matters, I know I have to not get weary while in pursuit of well-doing so that I will reap if I faint not. By refocusing on health and wellness, mental enhancement, and spiritual fortitude – I want to reach something different in my life where I can see freedom exuding from every pour of my existence. Freedom to flourish is my aim.
I think about how the first step of my personal freedom was an acceptance that with Christ as my redeemer I can do all things and be all things and overcome all things as He did.He who the Son sets free is free indeed!
John 8:34-38 The Message Version
34-38 Jesus said, "I tell you most solemnly that anyone who chooses a life of sin is trapped in a dead-end life and is, in fact, a slave. A slave can't come and go at will. The Son, though, has an established position, the run of the house. So if the Son sets you free, you are free through and through. I know you are Abraham's descendants. But I also know that you are trying to kill me because my message hasn't yet penetrated your thick skulls. I'm talking about things I have seen while keeping company with the Father, and you just go on doing what you have heard from your father."
If you don't know about Christ or why I subscribe to faith in Christ as my Lord and Savior then I will extend the offer for you to get to know Him for yourself. It is your choice. You will answer one way or the other for the choice you make here on earth – as we all will. So, the following information provides just a few suggestions, scriptures, and a prayer to help you move into a closer realm of understanding of what Christ is all about and can be about for you.
What is C.P.R. + N.O.W. mean to me and anyone who reviews this message?I think humanity is at a code blue status and is about to flatline into a death crisis if we do not pivot so, we need to have a recussitation stat or we will cease to exists!
C.P.R. -> Crisis Pivot Rebirth
(N.O.W. = New-Beginnings is our Witness)
Subscribe to The Thankful Revolution The Thankful Revolution – N.O.W. equals New-Beginnings is Our Witness!
Isn't it time for you, me, all of us to live our best lives! Let's shift it into gear for next-level living where we are actually obtaining the "hoped for good" in our lives. Time for us to achieve the bucket list of goals we once thought were so far off and removed from our grasps. We can and will do this one step at a time, one dream realized at a time, one conversation at a time can spark the fire needed to fuel our promise fulfillment! Amen INDEED!
Let the conversations ensue and the shifting manifest into a tangible reality for our next-level transformation into what we were born to do – live life and that life MORE Abundant here on earth as it is in heaven.
The Thankful Revolution rejoices with you and looks forward to continuing to encourage, edify, educate, and inspire as we traverse along our life's pathway and choices. Enjoy the journey! Shalom to all!
Continue to stay tuned for more on the meaning of LIFE as we explore Biblical Truths one word at a time, one scripture at a time, one moment in time, …let's eat that daily bread! Selah, Shalom, Amen Indeed Miriam a.k.a. Essence of Myrrh Proverbs 3:5-8 (TIME for a next-level New-Beginning)! We would be honored if you do Subscribe, Bookmark, Save, Share, Comment, Like, and Enjoy how N.O.W. = New-Beginnings is our Witness can be yours today through one daily Myrrhism Word/Message at a time.
Psalm 37:23, "The steps of a good man are ordered by the Lord: and he delighted in his way."
Check out Our Blog: https://thethankfulrevolution.com/blog/
P.S. Remember, to help us navigate through this life and enjoy a new life that one being eternal with God our Father; we have to make a decision N.O.W. = New Beginnings is our Witness. Below provides a prayer that you can ask the Lord to become your Redeemer, Healer, Savior, your everything to help you on your personal life's journey – even though it may be bitter sometimes with God He always sweetens your steps. Love you always! Miriam aka Essence of Myrrh Proverbs 3:5-8.
HERE I AM LORD, HELP ME TO CHANGE INTO THE PERSON YOU BIRTHED ME INTO EXISTENCE TO BECOME. ALLOW MY PERSONAL PERSPECTIVE (OUTLOOK AND THOUGHTS) BECOME NEW. LET ME KNOW IN MY HEART THAT YOU ARE GOD AND IF I TRULY TRUST YOU THEN I CAN BE LIBERATED – BASICALLY SET FREE TO LIVE A LIFE HERE ON EARTH LIKE YOU DESIRE ME TO EXIST FOR AN ETERNITY WITH YOU IN HEAVEN. HELP ME TO VIEW YOU CLEARLY WITH A STEADFAST FOCUS! I ASK THAT ANY OBSTACLE THAT HAS HINDERED ME BEFORE OR IN MY FUTURE BE REMOVED SO THAT I CAN OBTAIN THE WISDOM AND KNOWLEDGE YOU HAVE FOR ME TO LIVE IN PEACE, LOVE, STRENGTH, POWER, AND FEARLESSLY. THANK YOU FOR EQUIPPING ME WITH ALL THAT I NEED (HOLY SPIRIT AND JESUS AS MY SAVIOR) TO SUCCESSFULLY NAVIGATE THIS LIFE'S JOURNEY. I AM GRATEFUL, HUMBLED, AND WILLING TO BE YOUR FAITHFUL SERVANT. I AM HERE AND ASK FOR YOUR HELP EVERY SINGLE DAY. THANK YOU FOR HEARING ME AND PROVIDING ALL THAT I HAVE NEED FOR ACCORDING TO YOUR RICHES IN HEAVEN. AMEN (SO BE IT)!
Related Previous Messages:
Only 10 seconds left to breathe NOW What?
From Rape to Reap…the Paradigm shift of my life's events.
BitterSweet – Me, Naomi, and You too!
N.O.W. = New-Beginnings is Our Witness: Write the Vision
#WriteTheVision #NOW #TheThankfulRevolution