Walls (aka chasm of bias, prejudice, that is void of common decency / civility) VERSUS All (aka All lives matter – humanity's humanness is at risk of becoming extinct)!
I had a conversation with one of my best friends today and as we were talking the thought was how can we take the "A" (adversity/adversary) out of Wall to move into the better for humanity adding the "E" (empathy/equity) to become Well.
In the same condition of our human race we have movements to either keep our walls up of separation versus the parallel movement that ALL lives matter. What a paradox!
When are we going to bridge the gap?
Is there ever going to be a time when we can start the repairing of the breach?
How can we join our diverse perspectives into a cohesive action plan so that each person's viewpoints is valued and at the same table to make a difference?
How can we begin to start becoming more friendlier to one another?
I think it all starts with a simple conversation.
In the upcoming weeks, months, years…let's initate a chat a dialogue even if we are initially strangers the goal is to become "Friend to Friend."
I know this will be a challenge because it is going to be disarming and bring a bit of anxiousness when we begin to broach this type of interaction.
But I am reminded of a recent charge I gave myself and others in the following message:
Myrrhism Message Thirty Two: It Starts With Me Inspirational Message
https://thethankfulrevolution.com/2020/10/22/myrrhism-message-thirty-two-it-starts-with-me-inspirational-message/
Marvin Gaye, captured in the sentiment of this song a message that we are still seeking answers to, "What is going on?" Let's listen and then the challenge is to take up the charge to actively pursue solutions. One person at a time can make a difference and impact their sphere of influence so the call to action is to lift your voice and begin to acknowledge a willingness to cross the great divide. Reaching out a hand of friendship can actually start the process and providing a listening ear encourages positive, progressive, movement to shift into a realm / reality of better. Again, the goal is to remove the "A" adversity out of Wall and input the "E" of empathy that helps us to all become Well as a human race.
So, as I commit to become vulnerable and open; I extend this opportunity for us all to start meeting in the middle to bridge gaps. We can do this! We can be the agent of change! We can use our unique and genuine points of view to create the catalyst for renewal and deliverance. It's time to be the one who creates the solutions instead of complaining about the problems.
Jeremiah 29:11-13GOD'S WORD Translation
11 I know the plans that I have for you, declares the Lord. They are plans for peace and not disaster, plans to give you a future filled with hope. 12 Then you will call to me. You will come and pray to me, and I will hear you. 13 When you look for me, you will find me. When you wholeheartedly seek me,
God desires that we have a promised good future and although our past may have been littered with upheavals, deters, and potholes…we are overcomers!
"Then I heard a loud voice in Heaven saying, 'Now have come the salvation and the power and the kingdom of our God and the authority of His Anointed One, for the accuser of our brothers and sisters—the one who accuses them before our God day and night—has been thrown out. They overcame him by the blood of the Lamb and by the word of their testimony, and they did not love their lives even in the face of death.'"
—Revelation 12:10-11 TLV
Another one of my best friends shared this scripture in part of her sermon message today that God is doing a shifting:
URL Source Link on Facebook: https://www.facebook.com/felicia.l.fortune/videos/10220321935931090
Daniel 2:21-22New International Version
21 He changes times and seasons;
he deposes kings and raises up others.
He gives wisdom to the wise
and knowledge to the discerning.
22 He reveals deep and hidden things;
he knows what lies in darkness,
and light dwells with him.
Matthew 5:44-45New International Version
44 But I tell you, love your enemies and pray for those who persecute you, 45 that you may be children of your Father in heaven. He causes his sun to rise on the evil and the good, and sends rain on the righteous and the unrighteous.
Ecclesiastes 3:1-8New International Version
A Time for Everything
1 There is a time for everything,
and a season for every activity under the heavens:
2 a time to be born and a time to die,
a time to plant and a time to uproot,
3 a time to kill and a time to heal,
a time to tear down and a time to build,
4 a time to weep and a time to laugh,
a time to mourn and a time to dance,
5 a time to scatter stones and a time to gather them,
a time to embrace and a time to refrain from embracing,
6 a time to search and a time to give up,
a time to keep and a time to throw away,
7 a time to tear and a time to mend,
a time to be silent and a time to speak,
8 a time to love and a time to hate,
a time for war and a time for peace.
And by the way if you needed to know the person I referenced above see her below Facebook comment: (smile)
It's a lifelong step by step process to open, honest, and beneficial dialogue and we have learned that in our own journey as our friendship developed throughout the years.
"Thank you for allowing me to share my inner thoughts and heart reaction to the endeavors for breaking down barriers," Miriam emphasizes. "The challenge before us is tall and wide, but a bridge can be built in order for us all to safely move across to the other side where we can be better." (Let us remove the LINE | the WALL between being better to WELL)!
I am reminded years ago when I took hold of the concept that as it is in Heaven it is declared, unveiled, and manifested reality into our Earthly realm. At that time I took hold in my own life the belief of a paradigm shift this movement from and to / out of into / released out of to be released into!
I believe if a change is going to occur in our lifetime it has to be an inner dimensional change "inside out" where our heart has been transplanted from something that was not functional and failing into a viable, healthy, and life-sustaining organ. With this type of change a death has to occur. As a believer, Jesus is my Savior who died for me and allows me to be transformed into a new being deservant of God the Father's union and eternal abode. In this earthly realm, when we deny our selfish intentions, preconceived bias, and contentious ideologies; then the air is clear for a fresh wind to blow into our lives. This freshness we have heard before, "the winds of change is happening."
I am excited about the upcoming step by step, moment by moment walk that I and others undertake in an effort to land into a different perspective, altered viewpoint, with perhaps some definitive clarity. Part of undertaking for me to acquire my personal change is meditation on God's truth. It is necessary to weed out the distractions and loud voices that relentless attempt to alter thinking and hearts with poisonous rhetoric and vile discord. Therefore, fight for my mental meditations is crucial. Blocking and deleting lies and untruthful messages is key to the shift for me personally.
I am a Destructor of Norm AND (Always Nurturing Destinies) an Influencer of N.O.W. (New-Beginnings is our Witness)!
Hi I am Miriam Smith Stevens and I was blessed to create The Thankful Revolution. This coincides with my bent in life that being to encourage, inform, edify, inspire, educate, uplift, and assist others with finding their unique purpose. I am a destructor of intimidation and activator of risk. That is an entrepreneurial spirit to walk in faith.
I have a BitterSweet journey, hence I live one word – (Myrrhism) – at a time that helps me step into a positive movement forward on this pathway of my life.
I subscribe to Proverbs 3:5-7 and God's directive for life and that life more abundant here on earth as it is in Heaven.
I bid you well on your personal life's journey!
Additionally, choosing to be better is the most important step in your eternal life's journey.
I offer a suggestion that can assist you with this odious task. Yes, it may appear upon initial glance that stepping away from how I have always done things is a bad thing; but just mere appearance should not dissuade you from the opportunity to have greatness.
Eternally, we will all have an outcome whether we choose to believe it here on earth or not. It is inevitable that the mysterious Heaven versus Hell theories that provide much debate in the world today will be answered.
I will offer the following as an encouragement for you to seek God for yourself and get to know the answers now before your option to choose in this earthly lifetime is over.
If on this day your heart is compelled to be different, live different, and act different I pray you choose different than your normal way. I pray that God does beckon your heart in a nagging way to seek Him and accept His truth personally. Again, the choice is yours. What say ye?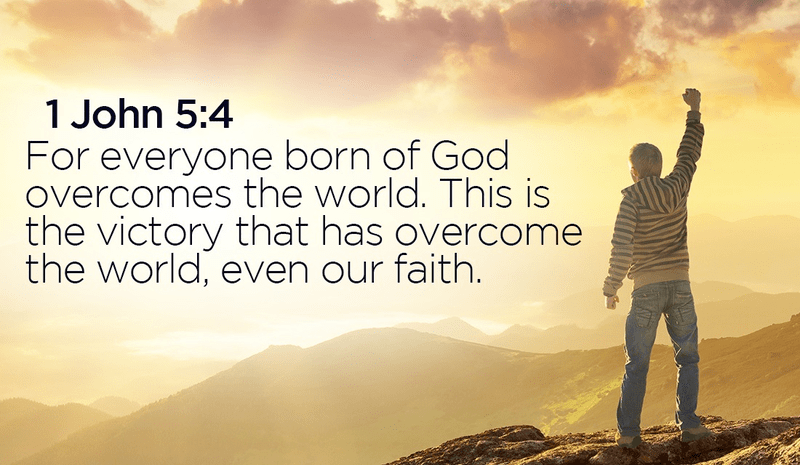 Okay, I pray that you will without preconceived ideas hear the heart of this author's message for it stems from a deep seated love for all mankind – even if I am a work in progress. Thank you for your time.
This is an ending prayer I offer today:
Jude 24-25 Amplified Version
24 Now to Him who is able to keep you from stumbling or falling into sin, and to present you unblemished [blameless and faultless] in the presence of His glory with triumphant joy and unspeakable delight, 25 to the only God our Savior, through Jesus Christ our Lord, be glory, majesty, dominion, and power, before all time and now and forever. Amen.
——————————————————————————————————————————
The Thankful Revolution rejoices with you and looks forward to continuing to encourage, edify, educate, and inspire as we traverse along our life's pathway and choices. Enjoy the journey!
Continue to stay tuned for more on the meaning of LIFE as we explore Biblical Truths one word at a time, one scripture at a time, one moment in time, …let's eat that daily bread! Selah, Shalom, Amen Indeed Miriam a.k.a. Essence of Myrrh Proverbs 3:5-6 Subscribe, Bookmark, Save, Share, Comment, Like, and Enjoy how N.O.W. = New-Beginnings is our Witness can be yours today through one daily Myrrhism Word/Message at a time.
Check out Our Blog: https://thethankfulrevolution.com/blog/
P.S. Remember, to help us navigate through this life and enjoy a new life that one being eternal with God our Father; we have to make a decision N.O.W. = New Beginnings is our Witness. Below provides a prayer that you can ask the Lord to become your Redeemer, Healer, Savior, your everything to help you on your personal life's journey – even though it may be bitter some times with God He always sweetens your steps. Love you always! Miriam aka Essence of Myrrh Proverbs 3:5-7.