1 Corinthians 13:11 Contemporary English Version
11 When we were children,
we thought and reasoned
as children do.
But when we grew up,
we quit our childish ways.
I like this word – Metamorphosis – it is so rich and full of potential.
When I Google the word's definition it displays the following:
met·a·mor·pho·sis/ˌmedəˈmôrfəsəs/Learn to pronounce noun
ZOOLOGY
(in an insect or amphibian) the process of transformation from an immature form to an adult form in two or more distinct stages."the persistence of the larval tail during metamorphosis"
a change of the form or nature of a thing or person into a completely different one, by natural or supernatural means."his metamorphosis from presidential candidate to talk-show host"
Definitions from Oxford Languages
By definition, humans just like insects go through different stages of development from an immature baby into a seasoned and matured adult if we are able to have an earthly longevity to do so. As we transition from one level to another in our development, God's desire towards us is one of hope, peace, and a blessed future. We must hold on to this truth regardless of what torment we may face that would cause that transformational change to experience upheaval. I know with all types of hidden jewels such as pearls, butterflies, and diamonds the dynamic change from the immature cocoon into the metamorphed adult is one filled of awe. The Awe means Aggressive Womb Elevation. In the womb of our youth we sometimes must face aggressive situations that can cause of to be elevated into the fine-tuned jewel that is polished, desirable, sparkling, and of priceless value. That is all of us. We break free from the inital cocoon that we start off in to become a transformative individual of purpose. This is the often tough but necessary. So, I embrace the metamorphosis that I have endured and will continue to face as I grow in grace, promise, and destiny fulfillment.
I kept dwelling on my own personal changes since my formative younger years until the adult that I have become now. Traversing through my past brought me to pondering and just looking at the pictures – from my past to where I am now in my season of living; I keep reflecting upon the changes that have happened. I must confess that change is inevitable whether we see it as good or bad, life happens. Photos of my past showcase only some of the ways I have physically metamorphed into who I am today. However, the inner transformation that has been revealed in my life is so much greater then the exterior. I have often prayed to God to give me an inner/spirtual heart transplant so that I could love like He does. My prayer has been formatted after Psalms 51:10-13 (The Living Bible):
10 Create in me a new, clean heart, O God, filled with clean thoughts and right desires. 11 Don't toss me aside, banished forever from your presence. Don't take your Holy Spirit from me. 12 Restore to me again the joy of your salvation, and make me willing to obey you. 13 Then I will teach your ways to other sinners, and they—guilty like me—will repent and return to you.
I desire that I am transformed into a new person that has a tender heart and positive outlook so that whoever I encounter may experience that type of new-beginning. Hence, my tagline N.O.W. = New-Beginnings is Our Witness. We become so much stronger in live and more resilent when we can share with one another our personal stories. We are overcomers and we all have a testimony to share so let us continue to communicate these awesome life altering parts of our lives one with another. We need to become better, stronger, and more loving as a human race.
#GiveThanks #HumanenessBacktoHumanity #DiversityInclusionEquityNOW
So, let us not shy away from the wonderful moments that shaped who we are currently and continue to build upon the greatness that is hoped for in our futures. Collectively we bring to the table a wealth of strength, plenty, and victories. Therefore, as I share a few moments of my past to current; I pray you are inspired to be that agent of change in your life and impact your sphere of influence in a positive, more loving, and transformational manner.
Well, I will delve a little bit into my past to current so, thank you for your indulgence as I walk down memory lane a bit.
Take a walk with me below:
Early family photo of the four of us.
I was an activist at a young age. I attended the first "Poor People's Campaign March" on Washington, DC in June 1968. My father taking the picture of me, my brother, mother, and one of my father's African friends.
As I traversed, grew, and matured; I encountered many challenges. I was acquainted with rejection of many and acceptance of some. However, even as a child, I knew God. God as my father, God as my friend, and God as my protector. God has never left me nor forsaken me so when I experienced hardships; my faith sustained me to continue to press. I know the detours I made by my own choices led me into obstacles that were not the optimal way for my life to unfold; however, it was the direction that I walked. Not only has a trust in God with all of my heart and not to lean on my own understanding been my base for living; additionally unbeknownst to me, God was brewing The Thankful Revolution. Now, for such a time as this His word of truth reigns supreme as my new attitude and action:
1 Thessalonians 5:18 Give thanks in all circumstances; for this is God's wil l for you in Christ Jesus.
Let us continue to see a pictorial of how I grew and changed into the person of my present.
A few of my school yearbook pictures for when I grew up in KCMO.
So above is when I was a teenager with me and my sisters in the summers growing up in Hampton Roads, Virginia.
Below is how we have matured into the lovely women who are positive members that influence our personal environments in a meaningful manner.
As a young person, not only was I active in extra curricular school activities, I also worked as a babysitter.
Once I graduated from high school, I decided to attend a (HBCU) Historically Black College University – Hampton University.
While at Hampton institute University, I was active in choirs, SCA, and business club to name a few things that kept me engaged and enjoying my college student experience.
The greatest joy of my life has been motherhood.
Oh wow how time flies. Now, that young baby is a handsome man!
My how the years have quickly past…
Although we may have changed throughout the years, love of one another and our community remains.
As I gain wisdom through age, I find that in my youth I operated from a position sometimes that was apologetic, but now as I have grown into my unique and wonderful "seasoned woman"; I don't need to apologize. I am just transparent and authetically genuinely myself (smile). I love the following picture that I shared from Facebook:
My foundational truth to live by has always anchored me with trust in the Lord, regardless!
"Trust in the LORD with all your heart and lean not on your own understanding; in all your ways submit to him, and he will make your paths straight." Proverbs 3:5-6 (NIV)
My faith has been groomed under the direction of my parents.
Flexibility is key during my transition into living my best life and that was also represented in my hairstyles.
I am a Destructor of Norm AND (Always Nurturing Destinies) an Influencer of N.O.W. (New-Beginnings is our Witness)!
Let me reintroduce myself.
Hi I am Miriam Smith Stevens and I was blessed to create The Thankful Revolution. This coincides with my bent in life that being to encourage, inform, edify, inspire, educate, uplift, and assist others with finding their unique purpose. I am a destructor of intimidation and activator of risk. That is an entrepreneurial spirit to walk in faith.
I have a BitterSweet journey, hence I live one word – (Myrrhism) – at a time that helps me step into a positive movement forward on this pathway of my life.
I subscribe to Proverbs 3:5-7 and God's directive for life and that life more abundant here on earth as it is in Heaven. This is what He always intended for us; that being to enjoy a prosperous, thriving, fulfilling, joyful, peaceful, and loving existence with Him eternally. So, let's take this journey together to uncover how we can do exactly this.
Proverbs 3:5-7 Amplified Bible (AMP)
"Trust in and rely confidently on the Lord with all your heart
And do not rely on your own insight or understanding.
[a]In all your ways know and acknowledge and recognize Him,
And He will make your paths straight and smooth [removing obstacles that block your way]. Do not be wise in your own eyes;
Fear the Lord [with reverent awe and obedience] and turn [entirely] away from evil."
Selah and Shalom ~ AGAPE Miriam
For more information on Miriam's employment, academic, and volunteer experiences you can review her Executive Summary resume document here: Ms Miriam Smith Stevens Resume 2020 https://thankfulrevolution.files.wordpress.com/2020/11/miriam-s-stevens-resume-november-2020.docx
As I journey in this life upon this planet called earth, I am struck with the continual revelation that we are so inextricably connected regardless of our nationality or geographic location. We all have the common threads of humanity running through our veins. With that said, I desire to network and negotiate through the ages using whatever God ordained precepts that I have to continue the upliftment of a higher purpose instead of digging ditches that bury dreams, desires, and destinies. Thank you for joining me on my journey and I look forward to our conversations.
Shalom and Agape ~ Miriam a.k.a. Essence of Myrrh Proverbs 3:5-7
P.S. I find that my life has not always turned out the way that I wanted it to look like when I dreamed as a child. That's okay. All of the unexpected twists and turns were necessary to shape my perspective, beliefs, core foundation, and faith.
I am not bitter towards any harm that I may have faced at the hands from another, on the contrary I dwell in forgiveness. I find having that type of heart aids me to be free to live life as God intended. Regardless, of my bittersweet circumstances whether I choose the path or not, that road birthed many adventures. The stories that unfolded are awesome because they continue to shine the light on how Great God is and how He truly wants the absolute best for humanity. The choice really is ours to accept this wonderful attribute from our Father and cultivate His kind of love life into our own life. He does want us to have life and that life more abundant here on earth as it is in heaven. This is not a farfetched fantasy of an idea but a truth that once fully realized will bring such joy, peace, blessings, and strength into our personal life's journey.
I pray we all take stock in our lives to the point that we truly begin to value each and every opportunity we have to change for the better. Every moment is another chance for growth and glory. Glory that is all given unto our Father who never leaves us nor forsakes us.
Again, I am here to encourage us all to keep on pressing forward through it all regardless of the hardships faced, because in due season we do reap if we don't faint and given up.
ONE LAST THING…
I bid you well on your personal life's journey!
Additionally, choosing to be better is the most important step in your eternal life's journey.
I offer a suggestion that can assist you with this odious task. Yes, it may appear upon initial glance that stepping away from how I have always done things is a bad thing; but just mere appearance should not dissuade you from the opportunity to have greatness.
Eternally, we will all have an outcome whether we choose to believe it here on earth or not. It is inevitable that the mysterious Heaven versus Hell theories that provide much debate in the world today will be answered.
I will offer the following as an encouragement for you to seek God for yourself and get to know the answers now before your option to choose in this earthly lifetime is over.
If on this day your heart is compelled to be different, live different, and act different I pray you choose different than your normal way. I pray that God does beckon your heart in a nagging way to seek Him and accept His truth personally. Again, the choice is yours. What say ye?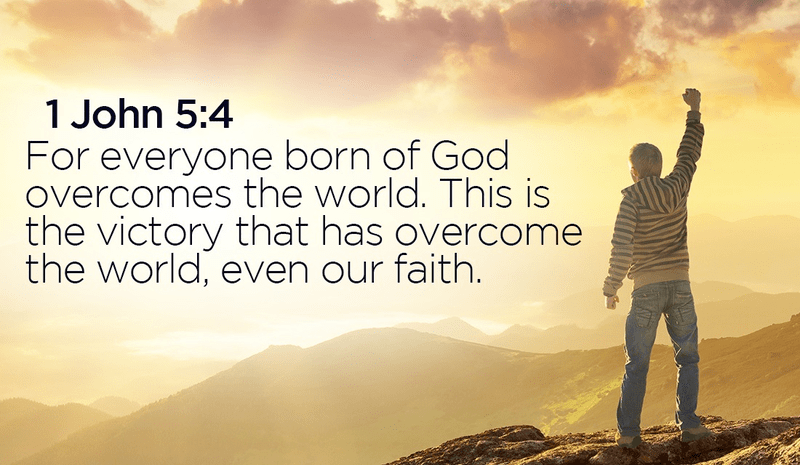 Okay, I pray that you will without preconceived ideas hear the heart of this author's message for it stems from a deep seated love for all mankind – even if I am a work in progress. Thank you for your time.
This is an ending prayer I offer today:
Jude 24-25 Amplified Version
24 Now to Him who is able to keep you from stumbling or falling into sin, and to present you unblemished [blameless and faultless] in the presence of His glory with triumphant joy and unspeakable delight, 25 to the only God our Savior, through Jesus Christ our Lord, be glory, majesty, dominion, and power, before all time and now and forever. Amen.
——————————————————————————————————————————
The Thankful Revolution rejoices with you and looks forward to continuing to encourage, edify, educate, and inspire as we traverse along our life's pathway and choices. Enjoy the journey!
Continue to stay tuned for more on the meaning of LIFE as we explore Biblical Truths one word at a time, one scripture at a time, one moment in time, …let's eat that daily bread! Selah, Shalom, Amen Indeed Miriam a.k.a. Essence of Myrrh Proverbs 3:5-6 Subscribe, Bookmark, Save, Share, Comment, Like, and Enjoy how N.O.W. = New-Beginnings is our Witness can be yours today through one daily Myrrhism Word/Message at a time.