'It Starts with Me' by Miriam S. Stevens
If you like to listen to the podcast click here: https://www.spreaker.com/episode/41624341
Walk in my shoes for a day. See what I see. Hear what I hear. Feel what I feel.
The burden on our lives is not that we do not know there is a problem, but what do we do about it?
How as a person of color, do I get someone who has not had the same experience that I have to understand, empathize, and ally with the plight in order to provide solutions?
How, as a person of privilege, do I safely engage and productively move forward the message of change to actually activate realistic and plausible actions that make a difference in this world?
This challenge besets each of us to do something.
Yes, there may be some trepidation, hesitancy, and skepticism that now in this era realistic and solid differences will be enacted either through legislation or, more importantly, within the hearts of mankind.
Humanity's humaneness is at stake.
Are we as a people awake?
Or do we still bury our heads in the sand to avoid the hard choices that confronts us daily?
The visuals displayed in the media can be overwhelming to the point of helplessness.
The voice that has cried in the wilderness oftentimes gets stifled amidst the noise that complacency and denial shouts into the environment on a consistent basis.
When will all people truly get tired of downplaying the vicious cycle that turning a blind eye, deafening the ear, and hardening the heart to common decency perpetuates?
Many icons in the equality-for-all movement have transcended into the eternal life, so now who is out there to pick up the torch, shine the light, and run on with the clarion call to action, change, and correction?
So, the challenge is, will you walk in my shoes, will you see how I see, will you hear what I have heard, are you willing to press through the preconceived and unknown to face fear and fallacy head on?
Is there an inner compass that drives your heart to go beyond your mind's eye to visualize something better for all of us?
It first starts with me. So, I invite the different, the misunderstood, and the overlooked to reach out and catch my attention so that we can dialogue not with judgment, but with compassion to learn.
Please note that I am flawed, I am stubborn, I am biased, I am human, but I am willing.
"Thank you for allowing me to share my inner thoughts and heart reaction to the endeavors for breaking down barriers," Miriam emphasizes. "The challenge before us is tall and wide, but a bridge can be built in order for us all to safely move across to the other side where we can be better."
I am a Destructor of Norm AND (Always Nurturing Destinies) an Influencer of N.O.W. (New-Beginnings is our Witness)!
Hi I am Miriam Smith Stevens and I was blessed to create The Thankful Revolution. This coincides with my bent in life that being to encourage, inform, edify, inspire, educate, uplift, and assist others with finding their unique purpose. I am a destructor of intimidation and activator of risk. That is an entrepreneurial spirit to walk in faith.
I have a BitterSweet journey, hence I live one word – (Myrrhism) – at a time that helps me step into a positive movement forward on this pathway of my life.
I subscribe to Proverbs 3:5-7 and God's directive for life and that life more abundant here on earth as it is in Heaven.
I bid you well on your personal life's journey!
Additionally, choosing to be better is the most important step in your eternal life's journey.
I offer a suggestion that can assist you with this odious task. Yes, it may appear upon initial glance that stepping away from how I have always done things is a bad thing; but just mere appearance should not dissuade you from the opportunity to have greatness.
Eternally, we will all have an outcome whether we choose to believe it here on earth or not. It is inevitable that the mysterious Heaven versus Hell theories that provide much debate in the world today will be answered.
I will offer the following as an encouragement for you to seek God for yourself and get to know the answers now before your option to choose in this earthly lifetime is over.
If on this day your heart is compelled to be different, live different, and act different I pray you choose different than your normal way. I pray that God does beckon your heart in a nagging way to seek Him and accept His truth personally. Again, the choice is yours. What say ye?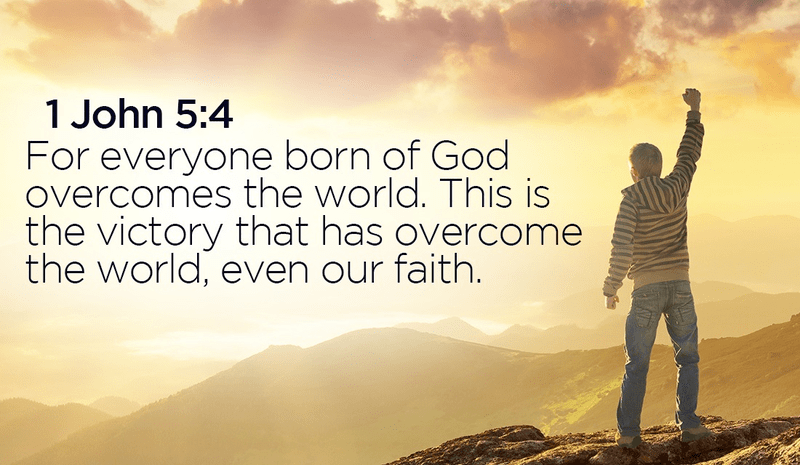 Okay, I pray that you will without preconceived ideas hear the heart of this author's message for it stems from a deep seated love for all mankind – even if I am a work in progress. Thank you for your time.
This is an ending prayer I offer today:
Jude 24-25 Amplified Version
24 Now to Him who is able to keep you from stumbling or falling into sin, and to present you unblemished [blameless and faultless] in the presence of His glory with triumphant joy and unspeakable delight, 25 to the only God our Savior, through Jesus Christ our Lord, be glory, majesty, dominion, and power, before all time and now and forever. Amen.
———————————————————————————————————————————-
The Thankful Revolution rejoices with you and looks forward to continuing to encourage, edify, educate, and inspire as we traverse along our life's pathway and choices. Enjoy the journey!
Continue to stay tuned for more on the meaning of LIFE as we explore Biblical Truths one word at a time, one scripture at a time, one moment in time, …let's eat that daily bread! Selah, Shalom, Amen Indeed Miriam a.k.a. Essence of Myrrh Proverbs 3:5-6 Subscribe, Bookmark, Save, Share, Comment, Like, and Enjoy how N.O.W. = New-Beginnings is our Witness can be yours today through one daily Myrrhism Word/Message at a time.
Check out Our Blog: https://thethankfulrevolution.com/blog/
P.S. Remember, to help us navigate through this life and enjoy a new life that one being eternal with God our Father; we have to make a decision N.O.W. = New Beginnings is our Witness. Below provides a prayer that you can ask the Lord to become your Redeemer, Healer, Savior, your everything to help you on your personal life's journey – even though it may be bitter some times with God He always sweetens your steps. Love you always! Miriam aka Essence of Myrrh Proverbs 3:5-7.