We may know someone's name or even their face, but do we really understand their story? Do we have a realistic grasp of the height and depths they took to be who they are or the station in life they currently exists?
I realize there is a heaviness in this world because of so much animosity one towards another whether it's because of a skin tone or a sexual orientation. Although, I may personally subscribe to live one way that doesn't mean i need to be void of compassion, understanding, open & honest communication, and empathy. Why are we so apt to throw stones instead of build bridges where we can walk towards one another in peace? My personal struggle to identify what I dwell upon continues, because ultimately it is my heart's desire to be better, live better, and do better. I must seek the Master's examples for how to proceed about a lifestyle change. I continue…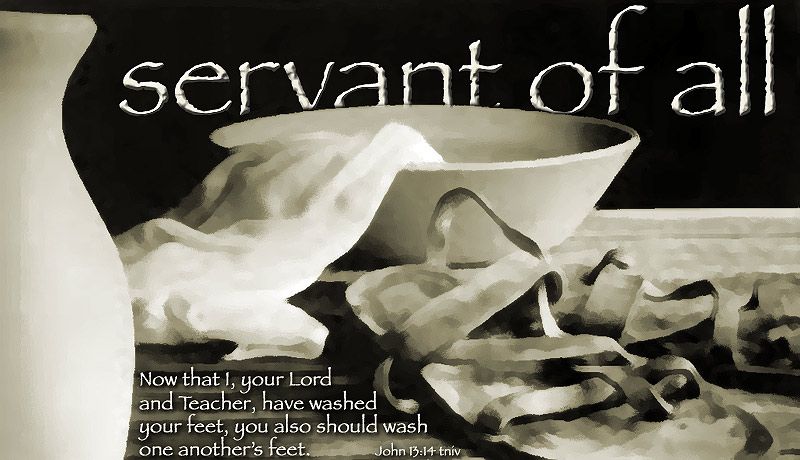 "Today my heart is broken. Today my pride is crushed. Today my mind is numb. Today my life is at the alter. Today I rededicate my efforts. Today I redefine my motives. Today I weep repenting. Today I acknowledge my lack. Today I pursue your righteousness Lord. Today I realize I am wrong. Today my faith does not waiver but is stretched further. Today I kneel before your throne.
My God I come before you humbled and seeking, seeking to know you more. More of you is my hunger and thirst. More of you is the loop I want to replace my thinking. More of you is the washing with your word in my heart. More of you is the legacy my life must declare.
Am I willing to walk in other shoes and wash their feet?
Am I willing to truly embody your kind of love that is blind to prejudice, prejudgment, and predicament?
Do I really possess an unyielding desire to follow after your path and demonstrate a life of meek, unassuming but purposeful directives?
This is the calling orders that you presented to those who are called to be your disciple or follower. So, as I openingly reflect upon my life, actions, thoughts, and heart can I honestly declare this is my desire?" Essence of Myrrh 6.21.20 Prayer for Transparent, Transform, and Transcend for LOVE is HIS Directive. Selah and Shalom
I pause to meditate upon your highest call to love:
I Corinthians 12 ERV version…
Let Love Be Your Guide
13 I may speak in different languages, whether human or even of angels. But if I don't have love, I am only a noisy bell or a ringing cymbal. 2 I may have the gift of prophecy, I may understand all secrets and know everything there is to know, and I may have faith so great that I can move mountains. But even with all this, if I don't have love, I am nothing. 3 I may give away everything I have to help others, and I may even give my body as an offering to be burned. But I gain nothing by doing all this if I don't have love.
4 Love is patient and kind. Love is not jealous, it does not brag, and it is not proud. 5 Love is not rude, it is not selfish, and it cannot be made angry easily. Love does not remember wrongs done against it. 6 Love is never happy when others do wrong, but it is always happy with the truth. 7 Love never gives up on people. It never stops trusting, never loses hope, and never quits.
8 Love will never end. But all those gifts will come to an end—even the gift of prophecy, the gift of speaking in different kinds of languages, and the gift of knowledge. 9 These will all end because this knowledge and these prophecies we have are not complete. 10 But when perfection comes, the things that are not complete will end.
11 When I was a child, I talked like a child, I thought like a child, and I made plans like a child. When I became a man, I stopped those childish ways. 12 It is the same with us. Now we see God as if we are looking at a reflection in a mirror. But then, in the future, we will see him right before our eyes. Now I know only a part, but at that time I will know fully, as God has known me. 13 So these three things continue: faith, hope, and love. And the greatest of these is love.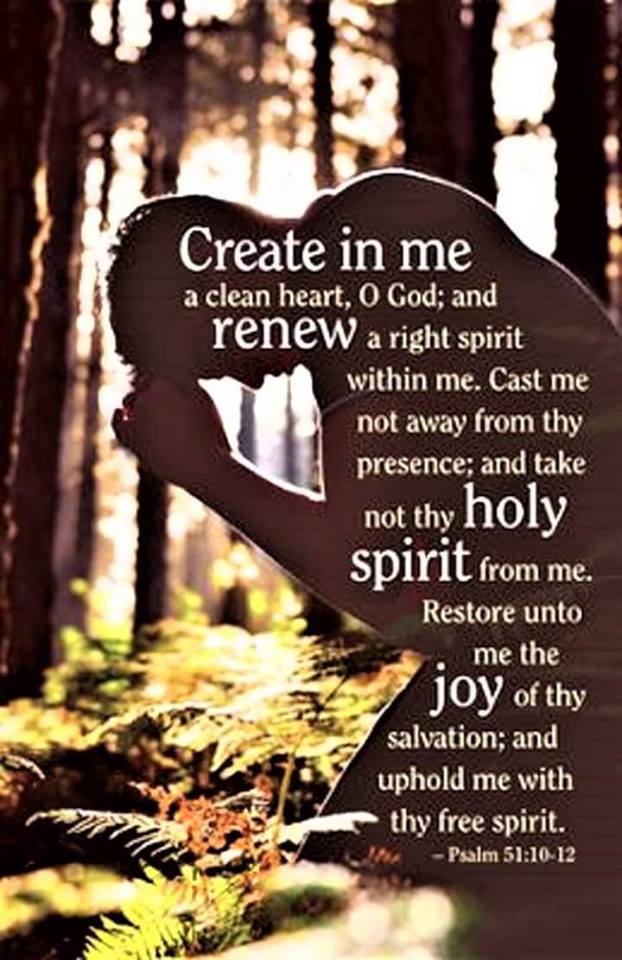 There is so much spiraling out of control within my mind and reflected from today's world's surroundings. It can become overwhelming when the constant loop of news perplexes and bombards. Every second of the day there are messages being issued, written, spoken, and followed.
So, I have a stirring within my heart on today, I ask myself and others to walk in my shoes and wash my feet.
What does this really mean?
Walk in my shoes:
Would someone like to have actually lived the life that I have gone through? Often times we do lust for someone's else life and lifestyle when we look from a perspective on the outside looking in. However, after a deeper dive into that person's existence it may uncover horror, fear, unbearable pain, torture, and other unmentionable experiences that they would never want another person to endure. So, the rose colored picture that may be reflected when looking from the outside in doesn't always tell the entire story. Would I really treat that person the same way if I knew the depths of their struggle just to live each day? Would I really covet their life and lifestyle if I had to take on the weight of their worries?
Conversely, would I have a tear in my own heart that opens to a wound they have felt? Would I bear their burden for a moment to identify with their blessings?
When I think about walking in another shoes, I could become flippant and express silly sayings like, "OH no they have stinky feet, their shoes are worn, they are not stylish, their shoes are too big or small, their shoes can not support my weight. Their shoes don't match anything in my wardrobe."
We have thought this before in some manner or another about a person's outward appearance so that when we look at them with prejudgment, it is based on how they look or what they wear. I have done this and I do have inherent bias in my own life towards things and others. This is transparency. To accept that I am not acting in the more loving way and not thinking in a humble manner towards all mankind regardless of their background, station in life, posture, purpose, or placement before me is the challenge that I must accept and personal action to change daily within my heart.
Let us be honest who wants to go through all that pain when the glory in the end is the real goal? So, why can't we just skip over the mess of life to get to the promised gold? I guess this is where patience, longsuffering, etc. is supposed to kick in…
Walk in my shoes challenge: "I must daily accept that I am not the end or beginning of all knowledge. I must daily accept that assuming can be a detriment, deterrence, and derailment for progress. I must daily accept that empathy, understanding, and wisdom is born from being transparent, transformed, and transcendent. I must accept that difference does not deem demoralization of another. I must accept that another person's blessing may have been born through an unknown burden, so leniency, compassion, and honesty without bias is the directive. I must daily accept the call to action as a believer to check myself – my motives, my mind, my mission, my own mess, and my mantra. I must daily accept that purging my heart from unwanted evil such as unwarranted judgement against another in humanity is not living a life of unconditional, undefiled, and undeterred charity – love is the only command we must strive to daily want and demonstrate. " Essence of Myrrh Proverbs 3:5-7 Walk in my shoes challenge affirmations 6.21.20
I am sure there will be more added to my personal walk in my shoes challenge and it will be added as this journey I face personally unfolds. These are a few call to actions that will help liberate me into really living a life more abundant.
I pause and take a deep breath as I tackle the next issue of life that must take form of a personal call to action: Wash my feet.
As if the previous is not a whole bunch to unpack out of my dirty closet, I realize to progress further I must be willing to wash another's feet. N.O.W. equals New-beginnings is our Witness. Now, this is grimy, dirty, and really not a prime desire; but this is the cost that must be rendered in order to truly embrace Christ's commission.
Again, pieces of my heart begins to rip apart as I seek to really understand and live a life of love for all mankind. Really, think about it, this is hard to love someone who turns their back on you, who hates you for no apparent reason, who visibly abhors your presence, who systematically does everything in their human existence to degrade, destruct, and decay your entire existence. This is a heavy call to action but it is necessary; especially in this season of uproar, upheaval, and unruly.
Scripture Prayer: Psalms 61:1-3 Expanded Bible Version
God, hear my cry;
·listen [pay attention] to my prayer.
2 I call to you from the ends of the earth [C far from the Temple]
when ·I am afraid [L my heart grows faint].
·Carry [Lead] me away to ·a high mountain [L the rock that is higher than I am; C a place of refuge, perhaps referring to God as the rock; 18:2, 46; 19:14; 62:2].
3 You have been my ·protection [refuge],
like a strong tower against my enemies.
Pride is a beast. Pride can uplift but often it becomes a barrier when misdirected. Pride can displace human decency. Pride can destroy a nation. Pride can deny a right. Pride can become a pandemic – a virus of death. Therefore, when the call is to be meek and humble is this really what I or you want to do? Did pride creep up just then in the mind to say nope not I. I am not going to yield first. I am not going to show restraint. I am not going to lay my life down for someone who doesn't value my life. Why should I?
Why did Christ?
What is P.R.I.D.E.? Pride -equals Prejudgment requires intolerant despicable enactment. Essence of Myrrh Proverbs 3:5-7 6.21.20
Pride is exuded regardless of our current station in life. Whether we are affluent or challenged we have to check our negative pride heart barometer in order to make sure we are living to love.
Why is there so much chaos visible in this day and season? What happened? Where did all this animosity derive from and how can it be counteracted?
The matters of our heart is grave and if not checked will be taken into our grave with severe consequences. Lord, please change the condition of my heart – my mind, my will, and my emotions. Let not my mental dwellings be narrow whereas I stifle progress and promise.
What does all this have to do with the call to action of washing of feet? Is your pride in the way to allowing your humility to guide your every action? Do you blame everyone without having a mirror in your face? AM I like this….Am I nearsighted or worse blind to the needs of mankind like Christ has called me to view with a heart of love?
It is an earnest plea to be different in my heart. It is an undeniable desire to go to an unknown place in my journey where I am not the one in control and I yield to the commission set before me.
This is a heaviness that is not to be sought for lightly. The reality is that I don't know if I am up for this challenge. Full disclosure I may fail and I often fail. I pray that the Lord of my life will change the lackluster love in my heart towards all humanity. I must be transported into a new realm where pure and undefiled love permeates every crevice, crook, nook, and nanny.
I press to be new. I press to be changed. I press to know truth. I press to live different.
Wash my feet: What is this all about? Why did the Messiah stress the importance to wash one another's feet. This perplexed me today and caused my mind to dwell on the action.
Interestingly, I found this out about the ordinance of washing someone's feet:
This service is alternatively called the Ordinance of Foot–Washing or the Ordinance of Humility. Its primary purpose is to renew the cleansing that only comes from Christ, but secondarily to seek and celebrate reconciliation with another member before Communion/the Lord's Supper. Source: Foot washing – Wikipedia
Think about it our feet walk on and through a whole bunch of things throughout our day and inevitably in our life's journey. Even if we do not possess physical feet, we possess a life's path to take that is representative of the feet of our life's journey.
Feet can be indicative of beauty and disease. People are often attracted to the meticulously well groomed and polished toenails on a "pretty foot." People are often repulsed by a foot inflicted with atrophy, puss, and decay through a disease that could lead to amputation.
Which foot would you willingly wash without hesitation?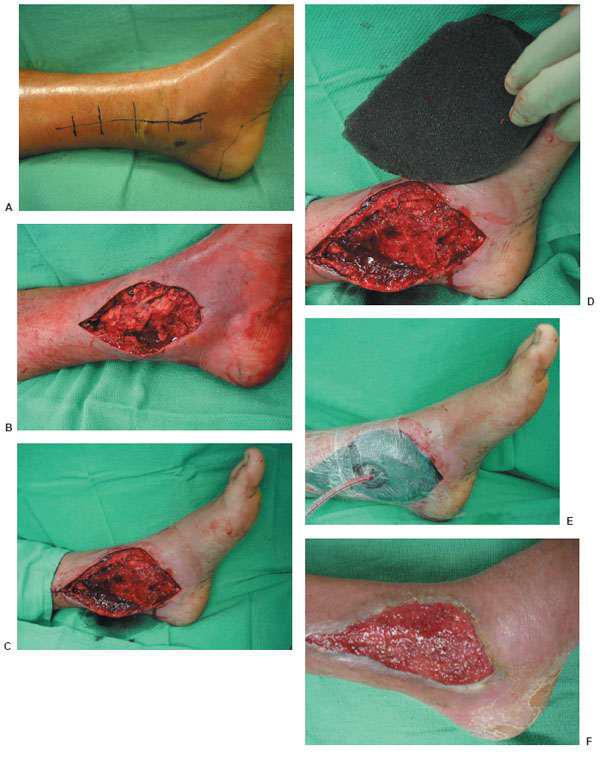 In the sight of God it doesn't matter. Romans 2:"11 AMP, "For God shows no partiality [no arbitrary favoritism; with Him one person is not more important than another]."
To be honest would I be available and take immediate action to wash a wounded foot without grimace? I am not sure. There is still pride in my heart that prohibits love in action towards all mankind without hindrance.
I must confess my sin of indifference and repent from not really living a life of love.
I am flawed, I am imperfect, I have bias reactions, I am stand offish, I do not openingly love in action, and for this Lord I repent. I ask you to help me be better, change my internal reactions, create in me a new outward love expression irrespective of who it is that I face.
This walk in my shoes is rough. Why is it rough? To be transparent, transformed, and transcend means to truly pull off all the covers, hidden agendas, fears, and falseness of my life. I can no longer thrive as a fake person. I must live as a free person.
When I and/or you decide to dust off all the dirt within our inner workings and actively pursue a cleaner way to live as a loving individual; ridicule often follows. However, let us be encouraged that the one who hurls taunts, lashes out, and blatantly embarrasses us for keeping it real enough to desire difference; that one is ultimately the one who dies humiliated. And if I and/or you want to be an agent of change in this world, then our personal demons must be exercised so that when we face other's demons there will not be anything in us that they can use to destroy the message of love.
That is why even if someone lashes out begin to pray for the wherewithal to love in spite of. Perhaps, if our reaction is one based on humility with pure love in action; that same mean-spirited individual may realize the error of their own ways and take up the clarion call to change. Hope is always our aim – hope for progress, hope for betterment, hope for rebuilding, hope for new-beginnings.
If we continue to be a person or people filled with hatred and disgust towards people who are different than us, our humanity will collapse. We must be hard-pressed, vigilant, and ruthlessly determined to turn "hate into have." Instead of hate without grace, let us have mercy. Instead of hate with vile close-mindedness, let us have open communication that unveils truthful wisdom. Instead of building societies based on hate speech, let us create a civilization to have it's predominant moral reason to exist as love one another as you love yourself.
Is not this a novel idea?
So, the bottom line in this new attitude of replacing hate to have is removing the T out of hate to instead be a V for have. Take the T that is treacherous, turmoil, and tactless. Replace that awful T in hate to now be a more positive mannerism that the V in have represents. Let us now be vigilant against injustice, react with visceral emotions at wrongdoings, and ultimately achieve a unified victory as a better people, nation, and world. Let us have a vice-grip that now chokes the very essence of pride out of hate-mongering. We need to take by force violently back our love life!
It is written that there is a time and season for everything in Heaven and on Earth. The time is now for all people to become agitated by oppression. Become angry at inequality. And seek with a whole heart to turn the tide against prideful hate that has created an imbalance in this life we live.
Remember the definition explaining what washing of feet is all about that it includes a poignant message that in order for us to reconcile with one another we must first be humbled enough to actively wash someone's else feet. How on earth are we going to commune one with another in a peaceful, tolerant, and compassionate fellowship if we do not lay down our own pride? How can we call ourselves believers if one side is slinging mud and the other side is throwing stones? This is not the language of love that our Lord demonstrated? This is not the great commission that He stressed for us to actively pursue. And this is definitely obedience to God's commandment to love one another. So, what is this?
We have to seek a worldwide healing instead of retribution against those who are not like us and currently may not like us for whatever their reasons. It really doesn't matter if someone doesn't like us…did it matter to Jesus if we didn't like him when he laid his life down for us to become reconciled to our Father?
How can we truly say we want to join in The Lord's Supper a continual fellowship with our Father if we can not even accomplish a snack with our neighbors? I don't see how this will ever correlate to God's mandate on how to live and love.
Healing from a festering, open, puss-filled wound is going to require some extensive expertise. We can not seek to be better in the world if in our own lives we have not become better. If I can not say that whoever the person that is presented before me deserves me to wash their feet without a begrudgingly, callous, and snotty attitude then repentance has not occurred in our heart. These moment in times stretch us to really take stock in what really matters and what is just plain petty.
If the one who just spat in your face then fell out before you with some type of medical crisis such to point they were not breathing and you were trained / qualified to provide CPR would you?
Real Talk…would you put your pride aside and administer the action to save another person's life regardless?
Sometimes the peculiar scenarios that adorns our pathway will shed light to the character of our content – internally and externally.
So, I have to keep it real with myself to recognize my shortcomings and my unloving mannerisms. If I say I am called to be a follower of Christ and one who honors Father God, then I have to admit I have fallen short many times in my walk. My shoes are dirty and my feet don't look so hot, so how could I expect someone to love me unconditionally if in fact I would not return that same expression actively.
Perhaps instead of being a person of faith, I was an undercover agent of fear. This is a paradox because how can I really say I love you when I won't actively walk in your shoes or wash your feet?
Therefore, it is imperative that I actively pursue a better me through transformation of my heart talk that will transcend my mind message.
I must now pick up the torch to ignite a fire that is passionate about loving my enemies. I know this has always been something we have been taught as a youngster and unfortunately complacency stepped in to block out the true purpose of that message as we grew older.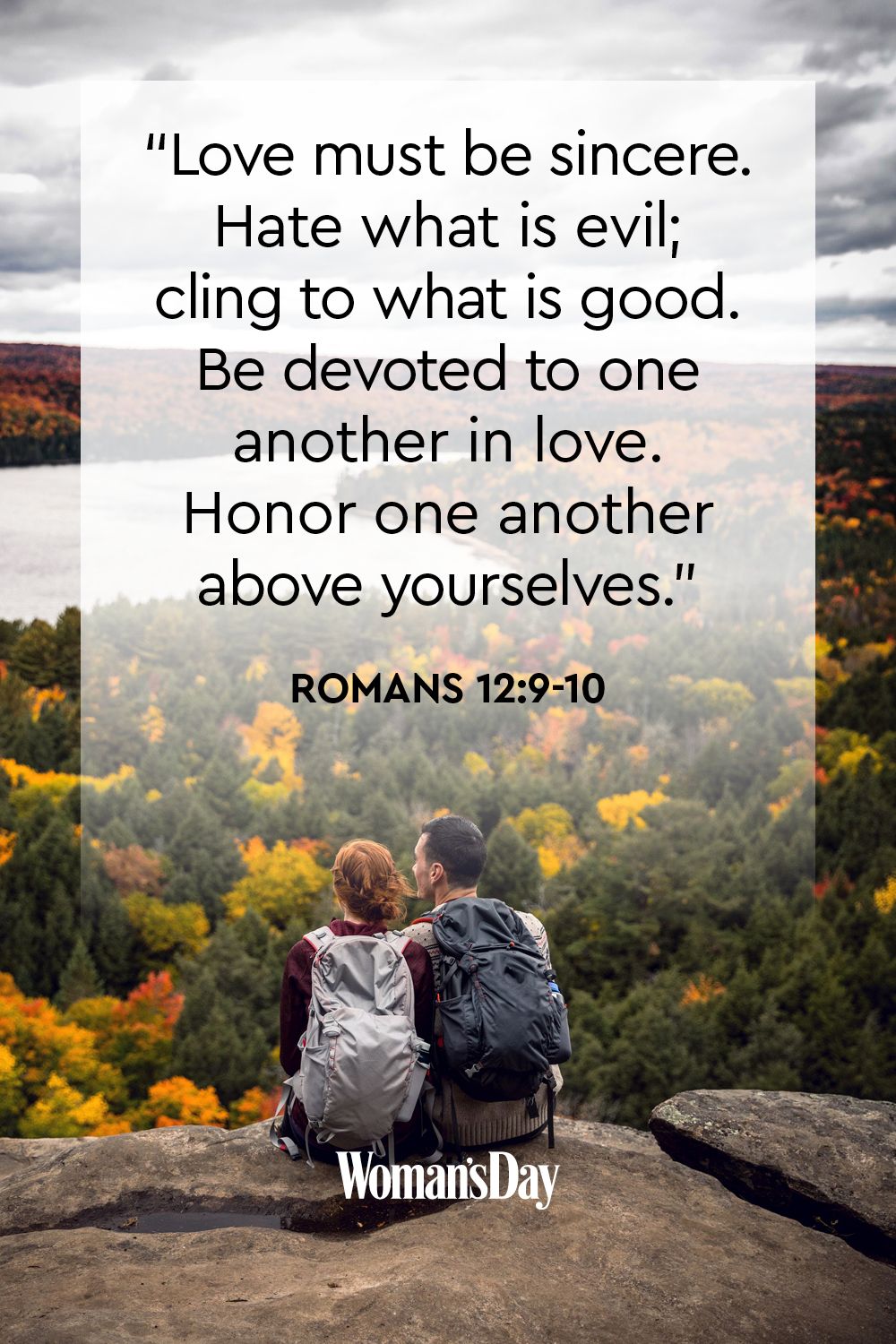 So, today has been a revelatory message for me and hopefully you too. I do desire to live a life of love that is better and not bitter towards anyone. I pray that with God's help I am successful. I truly have to rely on God's word that I can do ALL things through Christ that strengthens me. I have to walk by faith and not by sight. I have to take hold of my heart every day and do a check to see if I am aligned with God's way of loving. This is an effort that must be actively pursued. I can not allow the message written today to be one that stays inactive and asleep. Dormant behavior is not allowed.
As I continue to explore self-transformation, I realize that I have to pick up this mantle and actively work to better to love better.
I have to ask myself am I creating holy ground? Am I cultivating a harvest of plenty good things? Is my living in vain? All of these questions and more swirl around my head as I continue to live and breathe. Are my feet fitted with shoes that bring peace, love, hope, and encouragement?
The hard question is would I wash Judas feet?
Previously I gave myself and you the walk in my shoes challenge – see below:
Walk in my shoes challenge: "I must daily accept that I am not the end or beginning of all knowledge. I must daily accept that assuming can be a detriment, deterrence, and derailment for progress. I must daily accept that empathy, understanding, and wisdom is born from being transparent, transformed, and transcendent. I must accept that difference does not deem demoralization of another. I must accept that another person's blessing may have been born through an unknown burden, so leniency, compassion, and honesty without bias is the directive. I must daily accept the call to action as a believer to check myself – my motives, my mind, my mission, my own mess, and my mantra. I must daily accept that purging my heart from unwanted evil such as unwarranted judgement against another in humanity is not living a life of unconditional, undefiled, and undeterred charity – love is the only command we must strive to daily want and demonstrate. " Essence of Myrrh Proverbs 3:5-7 Walk in my shoes challenge affirmations 6.21.20
Now, I must challenge myself to wash others feet.
Wash another's feet challenge: "I must daily acknowledge to desire change means I must change. I must daily realize that in order for me to love like God, I must know God. I must daily seek God's understanding on matters of the heart. I must daily humble myself in order to truly grow wisdom as a person. I must daily not scoff at the downtrodden, outcast, or different than me individual if I am to truly live to love. I must daily ask God to clear my heart of any impurity, bias, and ill-will towards anyone – even if that very person is my Judas. I must daily learn what it takes to actively wash another person's feet irregardless of their beauty, tone, hygiene, or attitude. I must daily seek to walk uprightly with my own feet fitted with the Gospel of Good News. I must daily accept my flaws and look beyond anyone else flaws to visualize like God sees. I must daily remember that God is not a respecter of persons and neither am I. I must daily engage in activities that seek to unite and reconcile instead of divide and conquer. I must daily yield to walking by faith and not by sight and definitely not by fear. I must daily ask God to help me remember Him in all my actions, thoughts, writings, and doings. I must daily be better, I must love better, I must listen better, and I must coexists better. I must always be open to change, grow, learn, and be corrected by you God so that I am truly representing your interests in this world." Essence of Myrrh Proverbs 3:5-7 Wash another's feet challenge affirmations 6.21.20
So, this gravity on my heart is much to unpack in one moment. That is why I write and ask God's guidance to help me move forward with an honest commitment every step of my journey. It seems like much is being exposed. Layers being ripped off. Perhaps realization that in order to expand, I must decrease and release the waste of my heart, actions, thoughts, and life. This may seem like defeat in one manner it may even appear as failure. I am thankful that God is the author and finisher of my life. He has handcrafted my outcome and directs my pathway shining His light of truth to guide me.
So, instead of feeling like this is a downgrade, I am excited and expect elevation.
My task before me is not for show but for sure. I have to be better in order to live better so that I can do better. I know that this journey is full of potholes, roadblocks, u-turns. I have experienced all of these types of snags in my personal journey. I strive though to continue a relentless pursuit because of my belief that I am purposed to honor God. So, even if I am slow to change or resistant to change; I always seek change. I look to God for help and know He never leaves nor abandons me in my difficult moments. This is a difficult time now, but it is necessary so I say Yes to you Lord! Thank you Lord that you love me and never ever left me hanging!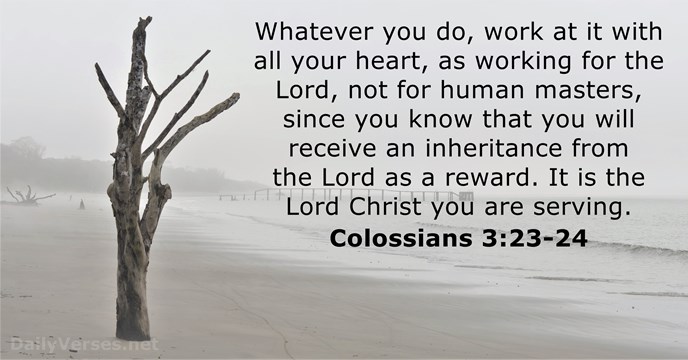 I have to encourage myself. Also, for you that if this is a new start for you, then go for it! You can do it and you will be better for it. This may feel like an awesome task that will lead you to an unknown outcome, I assure you as I am bent by faith to believe that this step will reap a reward for a better you and me if we do not give up.
Also, realize that God got your back and your front and all around you so don't feed into the mind message that you are messing up or a failure. This is not God's word on the matter for you.
I want you to hold on to this message, prayerfully accept the challenges presented today in your personal endeavors, and just trust God for your life, pursuit of life, liberty, and joy. You may not visibly see a way out of a current situation – but God is what I have to offer. I know personally in my blindness there has always been God. I know that the difference between how the world reacts to situation versus a person of faith is God.
I bid you well on your personal life's journey!
Additionally, choosing to be better is the most important step in your eternal life's journey.
I offer a suggestion that can assist you with this odious task. Yes, it may appear upon initial glance that stepping away from how I have always done things is a bad thing; but just mere appearance should not dissuade you from the opportunity to have greatness.
Eternally, we will all have an outcome whether we choose to believe it here on earth or not. It is inevitable that the mysterious Heaven versus Hell theories that provide much debate in the world today will be answered.
I will offer the following as an encouragement for you to seek God for yourself and get to know the answers now before your option to choose in this earthly lifetime is over.
If on this day your heart is compelled to be different, live different, and act different I pray you choose different than your normal way. I pray that God does beckon your heart in a nagging way to seek Him and accept His truth personally. Again, the choice is yours. What say ye?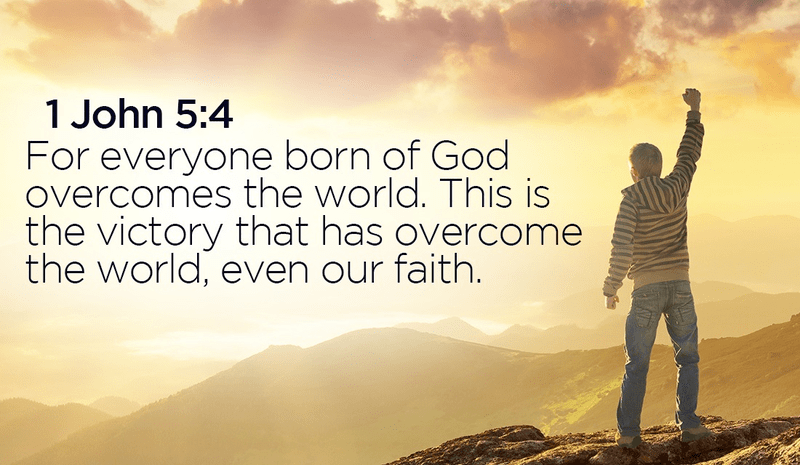 Okay, I pray that you will without preconceived ideas hear the heart of this author's message for it stems from a deep seated love for all mankind – even if I am a work in progress. Thank you for your time.
This is an ending prayer I offer today:
Jude 24-25 Amplified Version
24 Now to Him who is able to keep you from stumbling or falling into sin, and to present you unblemished [blameless and faultless] in the presence of His glory with triumphant joy and unspeakable delight, 25 to the only God our Savior, through Jesus Christ our Lord, be glory, majesty, dominion, and power, before all time and now and forever. Amen.
———————————————————————————————————————————-
The Thankful Revolution rejoices with you and looks forward to continuing to encourage, edify, educate, and inspire as we traverse along our life's pathway and choices. Enjoy the journey!
Continue to stay tuned for more on the meaning of LIFE as we explore Biblical Truths one word at a time, one scripture at a time, one moment in time, …let's eat that daily bread! Selah, Shalom, Amen Indeed ❤ Miriam a.k.a. Essence of Myrrh Proverbs 3:5-6 Subscribe, Bookmark, Save, Share, Comment, Like, and Enjoy how N.O.W. = New-Beginnings is our Witness can be yours today through one daily Myrrhism Word/Message at a time.
Check out Our Blog: https://thethankfulrevolution.com/blog/
P.S. Remember, to help us navigate through this life and enjoy a new life that one being eternal with God our Father; we have to make a decision N.O.W. = New Beginnings is our Witness. Below provides a prayer that you can ask the Lord to become your Redeemer, Healer, Savior, your everything to help you on your personal life's journey – even though it may be bitter some times with God He always sweetens your steps. Love you always! Miriam aka Essence of Myrrh Proverbs 3:5-7.